A group of cosplayers is protesting the culture of mayhem perpetrated by law enforcers in the name of President Rodrigo Duterte's war on drugs.
And they're doing it in the way they know best.
All dressed in various pop culture icons from international franchises—Marvel, DC, Star Wars, Harry Potter, Hungry Games, Game of Thrones, and even Disney—they posed and posted their photos holding up placards with strong messages critical of the current government.
Each quote is a statement against extra judicial killings, Marcos' debts, martial law, and the attack on basic human rights.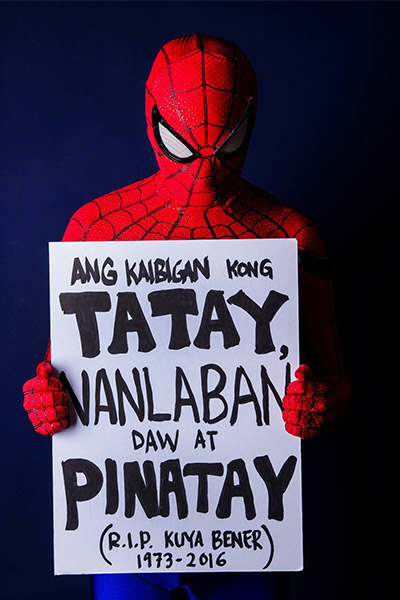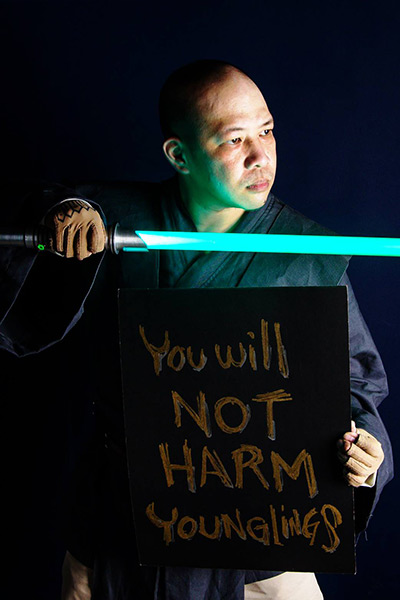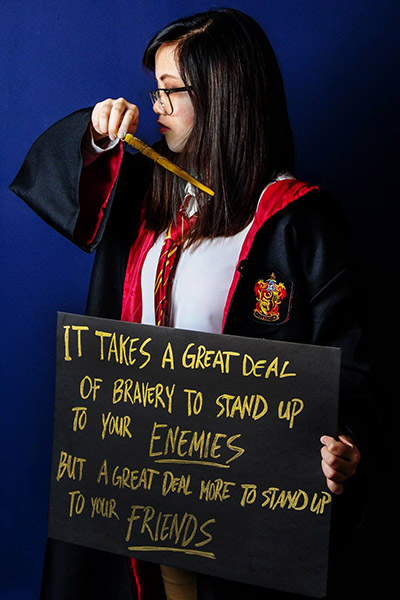 To deliver their message, the group has put up The Facebook page "A Hero's Call" in time for the National Day of Protest yesterday, September 21.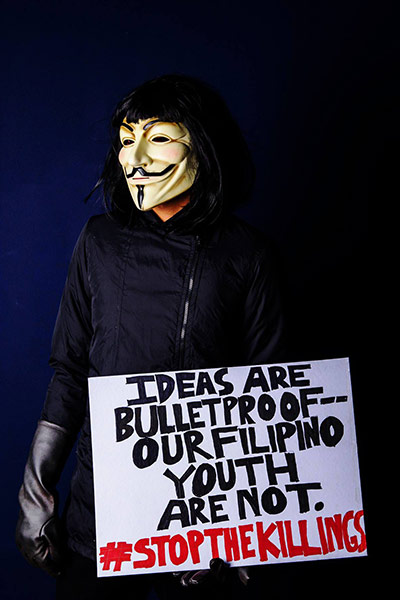 Maronne Cruz, the team's initiator, spoke to PEP.ph (Philippine Entertainment Portal) through Facebook messenger about their circle of resistance and how it started.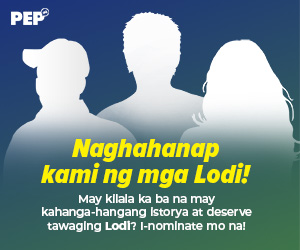 She began, "It was a buildup of everything that had been going on.
"At around September 13 last week, I remember my newsfeed being bombarded with nothing but news about innocents dying, stories about their families' grievances, and all the cover-ups and lies that came after it.
"Plunderers being liberated and glorified—turning around what our bayanis fought and died for, reducing the worth of our human rights to a mere PHP1,000, and denying the media access to police reports.
"It wasn't a single article per se, but an immense feeling of grief for our country and hope for our fight that came after seeing endless news of cruelty and tyranny.
"A feeling that told me it was time to make a real stand, and try to get a message out to people.
"Because, really, at this point in time anybody at all can open Facebook, read any piece of news, and decide that enough is enough."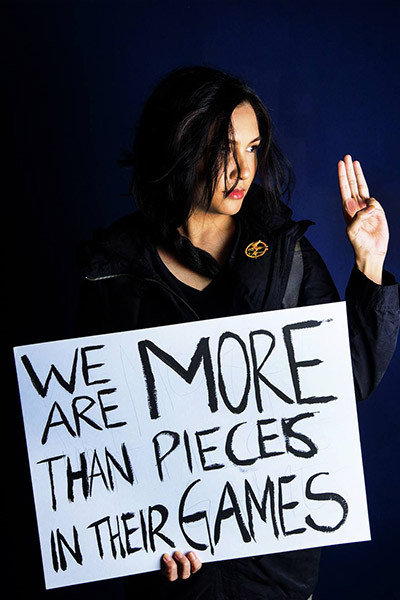 The concept of using pop culture characters came about when social media began to ask, "What if the likes of Batman, Superman, or Spiderman were real? What would they do?"
Maronne asked the same thing, "It was an idea that had always been at the back of my mind while I would read the news… I wonder what they would say or do to help our people, to boost morale?"
Cosplay has always been a form of art that enables creative individuals and pop culture enthusiasts to become their favorite character for the day.
According to Maronne, as a cosplayer, the idea of bringing to life their favorite heroes for this particular cause feels right.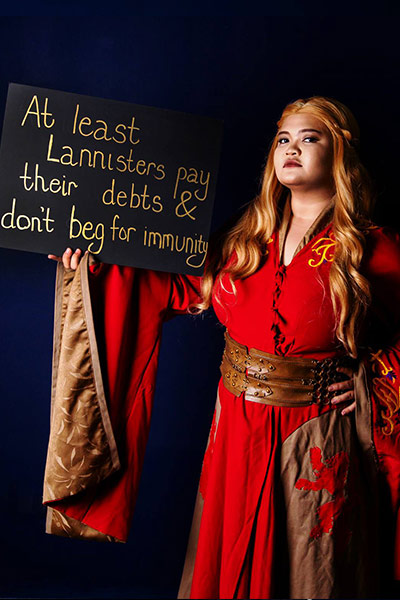 She said, "[I started] sending out a message to my close friends in the geek scene with the idea, and when they responded passionately to the idea, they began spreading word and calling on friends."
Almost immediately, the engine started running, "It wasn't just cosplayers that came to help!
"We had teachers and winning debate team moderators… experienced PR professionals, and former experienced activists who were all passionate geeks as well!
"[They jumped] onboard, and we all helped each other refine this project into what it is now."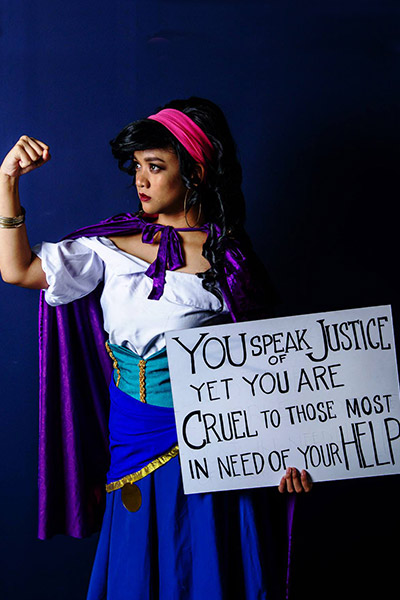 Their first post yesterday at 1:24PM has so far rounded up over 3,300 likes, 4,504 shares, and 254 comments.
The community is "overwhelmed" and "motivated" by the response it has been receiving.
"The quality of the positive feedback far outweighs the quantity of the bad," Maronne said.
"It's amazing seeing geeks passionately fighting for the good things their favorite shows and geekdom itself stands for…
"It's opened up this interesting new dialogue on what our famous superheroes truly mean and what we can learn from their stories to apply to our own battles in the Philippines."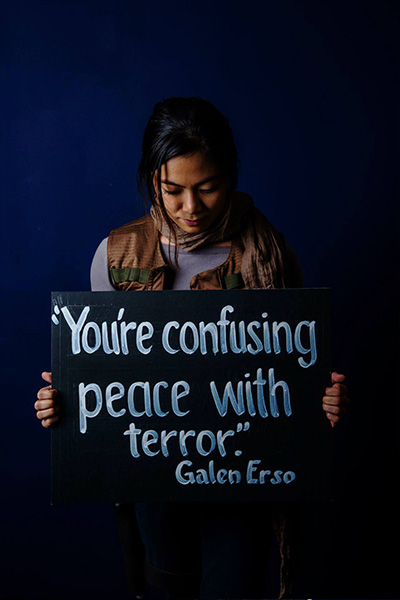 With this call to resist and fight, Maronne clarified, "We protest not because we want the government to fail.
"It's because we want the government to be better, and we want this country to be better.
"We're all in this together after all."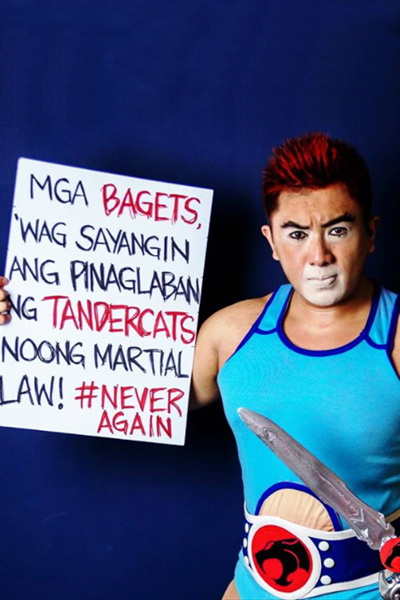 Your extraordinary story has been submitted.