France celebrated the win of Le Bleus, their national football team, as they bagged the Fédération Internationale de Football Association (FIFA) World Cup 2018.
France secured their second championship win after Les Bleus defeated Croatia at the 2018 FIFA World Cup with a score of 4-2 on Sunday, July 15, in Moscow, Russia.
Filipino football fans also celebrated France's win, and were glad to know one of the team members is actually of Filipino descent—Alphonse Areola.
Alphonse's participation as one of the team's goalkeepers made him the first Filipino to win the World Cup.
France's current roster of players are composed mostly of immigrants—16 out of their 24-man team came from African countries including Zaire, Algeria, Angola, as well as European countries such as Germany and Portugal.
Here's everything you need to know about the French-Filipino football player:
He was born on February 27, 1993 in Paris, France to both Filipino parents.
The Paris-born athlete stands at 6'4".
He started playing football at the age of seven. He's a graduate of Paris Saint-German Academy (PSG).
Alphonse currently plays for PSG at Ligue 1, a top-tier French professional football league. His contract with the team will expire on 2019, but Alphonse plans to stay with them according to a report by ESPN.com.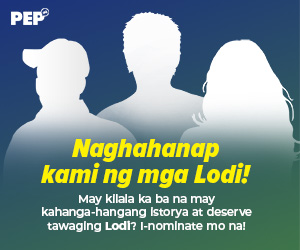 He joined PSG at the age of 16, making him the youngest goalkeeper to enter a professional league. He spent his early years playing on loan for Racing Club de Lens of Lens, France; Sporting Club Bastiais of Corsica, and Villarreal Club de Fútbol, S.A.D. of Spain.
Alphonse represented France at every youth-level FIFA World Cup and has won the World Cup twice—in 2013, when the French team won the FIFA Under-20 World Cup and last July 15, when Les Bleus won the 2018 FIFA World Cup.
The 25-year-old football player married his wife, Filipino-Lebanese Marrion Valette-Areola, in December 2014. They have two beautiful daughters named Aymma-Lyse and Ayleen-Grace.
Your extraordinary story has been submitted.