When most of us were waiting out the rains in the comfort of our homes, Elaine Dolfo, a girl eight years of age and homeless, persevered to finish her homework amid heavy rains and strong winds.
Passerby Rolando Villanueva caught sight of the girl doing her homework—without a roof over her head, in bad weather—and was struck.
He captured the scene and uploaded this now-viral video of Elaine on the online video news community Newsflare last Friday, July 6.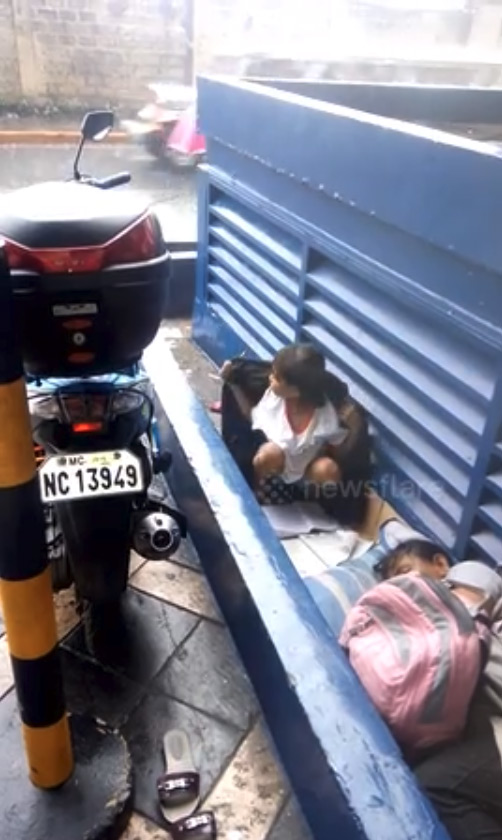 The video caught international media attention with U.K. news outlets such as Daily Mail, LAD Bible, and Unilad, which wrote features about little Elaine.
Speaking to Rolando, Elaine revealed that she and her family recently became homeless when her father, Jerry, a tricycle driver, became sick.
Without income, the family was kicked out of their rented home.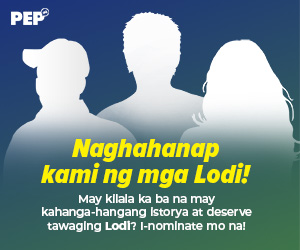 When Rolando took this video, Elaine, her mother Ellen, 40, and younger sister Alexandra, 4, were huddled in the empty space outside the boiler room of an apartment building on Quezon Avenue.
Ellen (center) was asleep. Alexandra (right most) sat quietly. And Elaine finished her homework under the only thing that could protect her from the storm—a black blanket.
The brave little girl kept searching for a good spot to keep herself and her homework dry.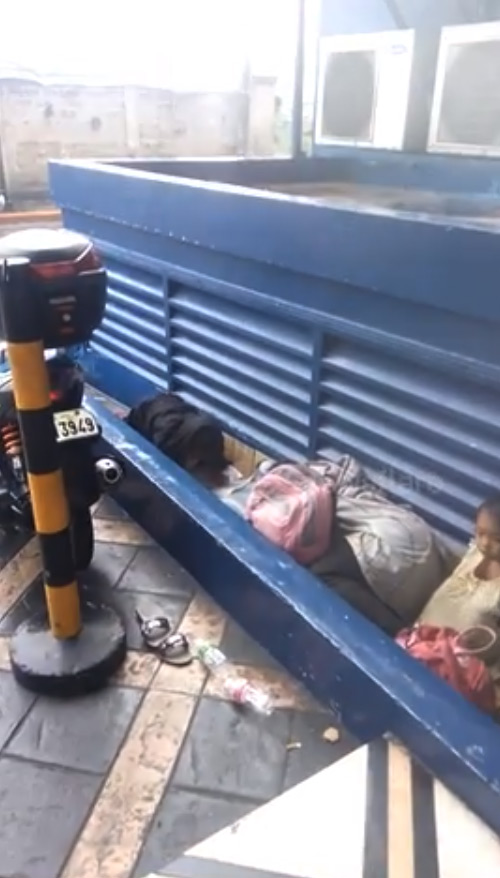 Obviously, it was difficult for her, but Elaine persisted in finishing her homework.
Talking to Rolando, Elaine said she wanted to do well in school so that she could "have a good job and take care of myself and my family."
A Grade 3 student at the Aurora Quezon Elementary School, Elaine has already bagged second honors.
Rolando hopes his video of Elaine will inspire students to follow her example.
He said, "This is something that I will show my children so they remember how important it is to take school seriously.
"Everyone should remember how fortunate they are to have a good education."
Your extraordinary story has been submitted.