Netizens were shocked by the sudden passing of Christine Angelica Dacerna, a 23-year-old flight attendant, on New Year's Day.
On Friday, January 1, 2021, Christine was found lifeless in the bathtub of her hotel room in Makati City, after celebrating the new year with her colleagues and friends.
According to reports, hotel personnel tried to revive Christine before she was rushed to the Makati Medical Center, where she was declared dead on arrival due to a ruptured aortic aneurysm.
On January 4, Christine became a trending topic on Twitter, where her surname "Dacera" has already amassed more than 110,000 tweets at press time.
On January 5, she dominated the headlines.
WHO IS CHRISTINE ANGELICA DACERA?
Christine was dearly known to her friends and family as "Ica."
She was born in 1997 to John Nestor Dacera and Sharon Rose Faba Dacera, and grew up in Barangay San Isidro, General Santos City.
She was a loving sister to her three siblings—Monica, Chloe, and J.J.
In February 2019, she moved to Manila to start working as a flight attendant for PAL Express, a Philippine Airlines subsidiary.
Based on her Instagram account, Christine's last flight was on December 28, 2020.
View this post on Instagram
In a statement issued to the media on January 5, PAL Express hoped "for the truth to come out in the interest of justice."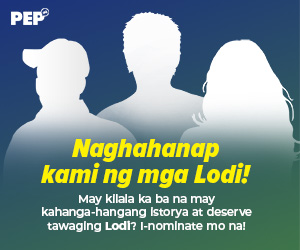 The airline company described Christine as an "upstanding and professional PAL Express crew member who will be sorely missed by her colleagues and friends."

Before she achieved her dream of becoming a flight attendant, Christine worked as a marketing associate at a well-known mall chain in Mindanao.
TOP STUDENT AND BEAUTY QUEEN
Christine was also beauty and brains personified.
In 2017, she graduated cum laude from the University of the Philippines Mindanao in Davao City, where she received her bachelor's degree in Communication Arts, majoring in Media Arts.
View this post on Instagram
Christine was also a member of the university's dance troupe.
On Sunday, January 3, the Department of Human Kinetics - UP Mindanao paid tribute to Christine.
Part of its post read: "Ms. Ica was an examplar of honor and excellence in balancing her academics and passion for performing arts.
"May you rest in peace and the memories of your kind-hearted soul continue to bless the hearts of the people you've touched in your remembrance. You will be missed, Ica."
Christine also tried her luck in modeling and pageantry.
In July 2017, she joined Miss Silka Davao pageant and placed first runner-up.
View this post on Instagram
In June 2018, she walked for General Santos City-based fashion designer Jhun Ador during the annual Arise Mindanao fashion show.
View this post on Instagram
In March 2019, she became one of the finalists at Mutya ng Davao 2019 pageant along with Miss Universe Philippines 2020 candidate We'Am Ronquillo Ahmed.
View this post on Instagram
DACERA'S DEATH
Makati Police claims there were foul play and force involved because Christine's body allegedly had abrasions, hematoma, and "lacerations and sperm in her genitalia," indicating that she was "sexually assaulted."
On Monday, January 4, authorities filed charges of provisional rape and homicide against 11 men.
Four of these men, including John Pascual Dela Serna III, 27, Rommel Daluro Galido, 29, and John Paul Reyes Halili, 25, are already under police custody.
Another one proceeded to a police station in Pasay City on Tuesday afternoon, January 5, according to Manila Bulletin's update.
Valentine Rosales, who was tagged as one of the suspects, took to social media to strongly deny the rape accusations hurled at him and the others accused.
Gregorio Angelo de Guzman, the son of Claire dela Fuente, also broke his silence and denied his alleged involvement in the Christine Dacera rape-slay case.
Also at the celebration were Louie de Lima, Clark Jezreel Rapinan, Rey Englis, Mark Anthony Rosales, Jammyr Cunanan, a guy named Ed Madrid, and another one identified as Paul.
Rumors and speculations about Christine's tragic death have already flooded social media. Celebrities and netizens are also taking to social media to seek the truth and justice for what happened to Christine.
DACERA IS "MORE THAN JUST A HEADLINE"
Christine's tragic death has reignited discussions on sexual violence against women.
But to her friends and family, Christine's death should be more than a cautionary tale of a rape victim. Instead, she should be remembered for how beautiful and loving she was.

On Monday, January 4, Christine's college friend Jamie Therese Tejada Gundaya paid tribute to the late flight attendant and wrote, "Everyone remembers her as a beautiful, kind, and intelligent young woman who had nothing but love for others around her and is much loved in return.
"We refuse to let the circumstances of her death define who she was in life - endlessly forgiving, sincere, hardworking, and excellent in everything she puts her heart to. A filial daughter, a loving sister, a model student, an inspiring dancer, and a reliable forever friend."
Jamie added, "We condemn how the story is being framed by the media. We condemn the lack of empathy shown by netizens on posts about the news and even her own profile.
"She is more than just a headline or a cautionary tale. She is a real person, someone we love. Someone who deserved to live. We will not be silenced. We will not let this case be ignored or forgotten."
Gusto mo bang lagi kang una sa showbiz news at scoops? Subscribe to our Viber Chatbot here para lagi kang updated, and join our community for more pakulo!

Your extraordinary story has been submitted.