Life has a way of surprising people with various twists and turns.
But if you have a plan and the drive to stick to your dreams, you have already won half the battle.
Helbert Paat entered the University of the Philippines Los Baños (UPLB) armed with his determination to succeed.
The distance did not deter him. He is a native of Cagayan, which is roughly 12 hours away from Laguna by land.
Lack of money did not also discourage him. This son of a farmer and a saleslady was fully aware that he had to finance his college studies himself.
Hence, the first thing he did was to be very clear about his goals. One of them was to become a university scholar, so his parents won't have to worry about his tuition fees. The other was to graduate summa cum laude.
Choosing to face his life's realities head-on, he scribbled these goals on a green Post-it Note.
Finally, in June 2019, this Applied Mathematics became the only student in his batch to graduate summa cum laude
"For me, it seemed impossible at that time," Helbert recalled in an exclusive interview with PEP.ph (Philippine Entertainment Portal).
But that Post-it Note had made him keep his focus.
THE GAME PLAN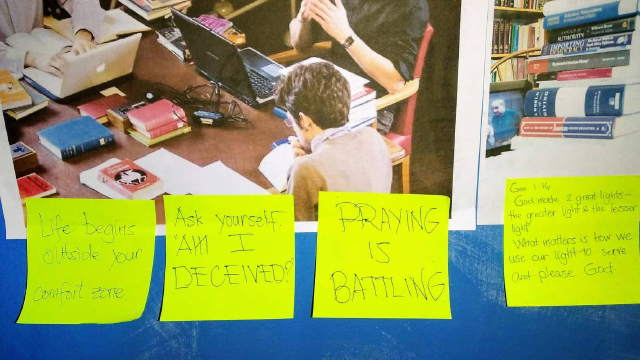 Helbert has had the habit of writing his to-do lists and other reminders on Post-it Notes even before he entered UPLB.
When he started college, he knew this would serve him a life-changing purpose one day.
"I found this article online on how I would start my college life—by specifying my short term and long term goals, then the strategy and reward," he recalled.
The 20-year-old achiever wrote "hard work" and "discipline" as part of his strategies in becoming a consistent honor student at UPLB and in graduating summa cum laude.
And how does he reward himself? Helbert beamed, "to eat ice cream."
STICKING TO HIS GOALS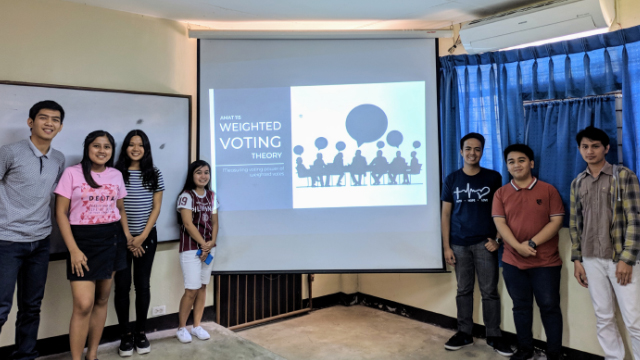 Hailing from Cagayan Valley province, Helbert had to step up in order to cope with the environment in UPLB.
"First of all, some of the subjects in UPLB are taught in a fast manner. I needed to read books, study, and prepare a lot for every class," he said.
"And also… malayo ako sa mga kamag-anak ko."
To overcome these challenges, Helbert would read and study day and night, aiming to receive a grade of 1.0 (or the highest possible grade not lower than 1.25 in the UP system) in his exams.
He would usually outline sets of textbooks during his free time.
There were Christmas breaks and summers when he could not afford to be with his family, so he kept in touch with them through video calls.
To save money, he would pack canned goods and half a sack of rice from his home in the province all the way to his apartment in Los Baños.
But as with any student, Helbert has had his share of failures, mostly due to carelessness and procrastination.
In times like these, "What I do is I assess myself and think of things I can improve [on], then write them on a piece of paper or a sticky note and post it on my wall."
Doing so also constantly reminded him of where he was headed and how far he has gone.
WISH COME TRUE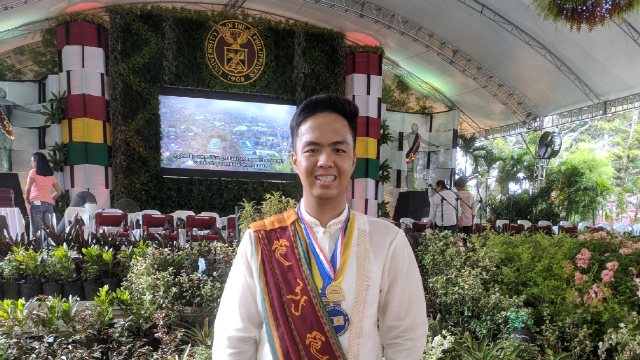 On June 20, 2019, Helbert Paat proudly wore his sablay over his chest, stood in front of his batchmates, and delivered his valedictory speech as the UPLB Batch 2019's lone summa cum laude.
He shared lessons he learned from growing up in poverty up until he became a consistent honor student throughout his college life.
Looking back, Helbert says he knows his whole journey started the moment he wrote his goals on that green Post-it Note.
To other dreamers and doers like him, this is Helbert's advice: "If a goal matters to you, make it stick in your heart.
"So that when people look at [you], they will see [you] as a person who values the things that are important."
You, too, can make your dreams come true by jotting it down on a sticky note by Post-it. Equip yourself with the right tools for everyday use from Scotch. To learn more, visit the 3M Lazada store or website. You may also get Post-it, as well as 3M and Scotch products, at SM Supply Station inside SM Department Stores and Office Warehouse branches nationwide.
Read the story? Tell us what you think!
How and where can I get this?