For fashion consultant Aimee Hashim, her love affair with luxury shoes started when she was a little girl.
She tells PEP.ph (Philippine Entertainment Portal), "My father, who was still alive back then, also had a penchant for beautiful footwear. He often gave my mother shoes as presents. And as they say, the apple never falls far from its tree, right?"
As the personal shopper of Kris Aquino, Marian Rivera, Maja Salvador, Kathryn Bernardo, and Liza Soberano, she is attuned to the taste and elegance of her clients.
This is why PEP.ph turns to Aimee's expertise in selecting the 10 best luxury shoes that are worth the investment. The price ranges from PHP35,000 (Alexander McQueen) to PHP78,000 (Rene Caovilla).
WHAT ARE THE BEST DESIGNER SHOES?
Before revealing her list of best designer shoes, she says, "The list is based on personal preference and what my clients look for most of the time."
Aimee intentionally included items that are not very popular.
She explains, "I'm also trying to give a wider range of choices. This way, it's more authentic since my advice comes from what I felt when I wore them."
Are you ready to buy your first pair of luxury shoes? Check out Aimee Hashime's list:
10. MANOLO BLAHNIK HANGISI
"I know that Sarah Jessica Parker's iconic wedding shoes have become a favorite, not just among brides but to many women. This pair is a classic. You can choose from high heels, low, kitten or flats. They also come in slip-ons these days. The beauty and elegance it exudes definitely makes it a looker. Plus the comfort is superb. So, there's no question why it made my list."
9. CHANEL BALLERINAS
"They come in plain cap toe and quilted cap toe. Both share the same level of comfort. It looks good with jeans, skirt, dresses or just about anything. It's also proper enough to wear to work and cool enough to bring outside or to an all-girls dinner. This one is definitely worth the money."
8. GIANVITO ROSSI PLEXI PUMPS
"Their pumps are surprisingly very comfortable. They come in pointed toe, but this doesn't affect the level of comfort. They have low heels and high ones that you can choose from. These can be used for power dressing, but still ooze sexiness with its nude body and leather toe and back. It also elongates the calves, giving the illusion of longer legs. It's a total win."
7. DIOR J'ADIOR SLINGBACKS
"They come in flats, kitten heels and high heels. Since it was launched in 2016, it has become one of the main shoe collections of the brand. The pair has limited details from time to time, or sometimes a capsule collection is launched. These shoes not only look amazing, they fit perfectly too."
6. CHANEL BLOCK HEEL SLINGBACKS
"These days, it's all about comfort, style and wearability all at once. The Chanel cap toe slingback, no doubt, has all of these qualities. I was skeptical about the shoe when it first came out two years ago. Then I gave it a try. Needless to say, I fell in love. It looks good enough to go from the office to a night out. Effortless elegance. Hands down."
5. YSL TRIBUTES
"The moment it was released, it was love at first sight. It's the most comfortable pair of heels I've ever had. It's a good investment, definitely. Although I have long stopped collecting them, it's still one of the most requested by shoppers to date."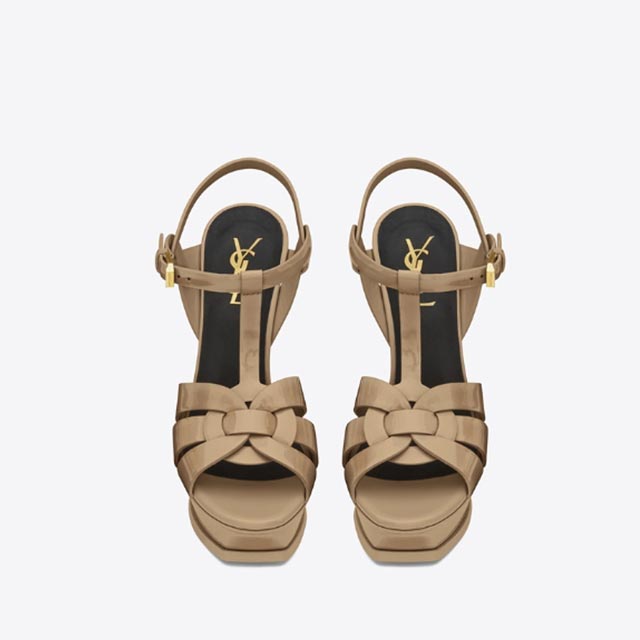 4. STUART WEITZMAN BOOTS
"Yes, we all need to invest in a good pair of boots. Although Stuart does have different categories and names for boots, they are all comfortable, in general. My thighland block heel boots are soft and really feel like second skin. They also have the clinger, a bootie that most people find really wearable. The 50/50 is a knee-high flat version. They are all stylish and oh so good to use."
3. CHRISTIAN LOUBOUTIN CATACLOU
"They come in high and low versions. We all know Loubies were never made to make us comfortable. The master shoe maker said so himself. But if there's any pair from the brand I'd swear by, it's this model. I do have both the low and the high. The lows are perfect for just about anything, though I often wear them for casual events. The high ones, I use for my flared jeans and high-waist pants, or whenever I feel like I want some extra height without the ouch."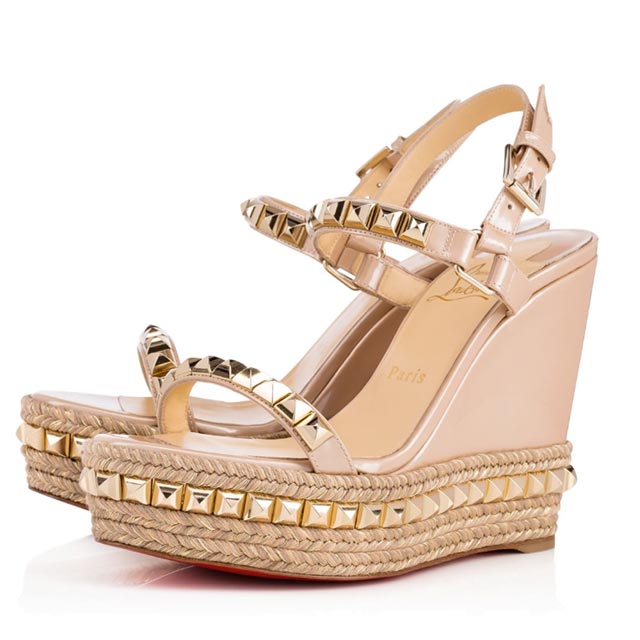 2. GUCCI ACE SNEAKERS OR ALEXANDER MCQUEEN EXAGGERATED SOLE SNEAKERS
"Yup, still the favorite for most of us. Gucci Ace Sneakers are clean, stylish and comfortable. They do come in different versions-- plain, with appliqués, blings, extra height, platforms.
"The model has evolved into many kinds because of its huge success in the market. If you'd like to buy a nice pair of sneakers, yes, the Ace is still a good choice and has good value for money."
"McQueens's Sole Sneakers are also very popular, thus they both land on the same spot."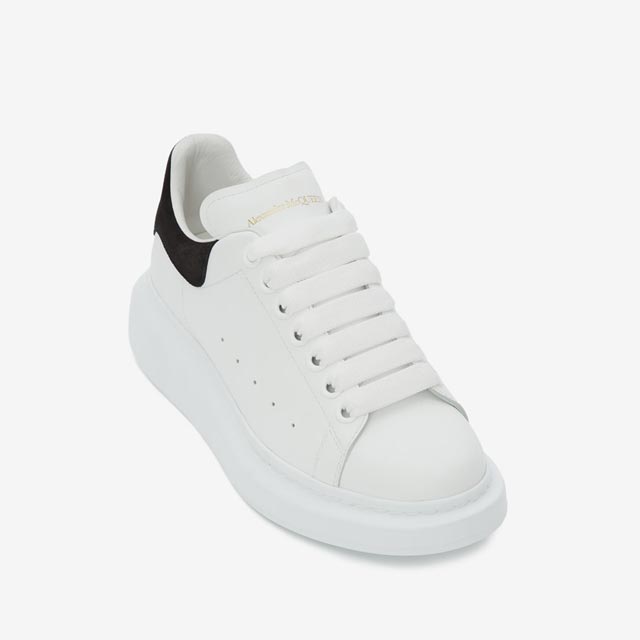 Stylish, comfy, and additional height. What more can we ask for?
1. RENE CAOVILLA
"Since the time I laid eyes on this brand, I never took my gaze off and I just had to bring them home. Rene is really popular for their crystal shoes. The sparkle is really amazing. Every time I wear any shoe from their brand, I never fail to get asked what my shoes are and where did I get them. It happens all the time. Their sneakers are blinged but very, very comfortable. It feels like your feet are cushioned inside. The Cleo, their most popular model, is simply the best and is a top favorite of both local and Hollywood celebrities. They come in stilettos, platforms, block heels and flats."
Should you need any help in shopping for shoes, don't hesitate to add @loveluxebags or @itsaimeehashim on Instagram.