K-netizens knows an 'oppa' when they see one.
Last Wednesday, August 28, GMA-7 actor Alden Richards became a trending topic not just in the Philippines but also in South Korean social media.
Alden walked the red carpet of the 14th Seoul International Drama Awards held at the Grand Peace Hall of Kyunghee University.
The 27-year-old Kapuso talent was a recipient of the Asian Star Prize award along with the Japanese actor Miura Haruma.
Decidedly looking dapper at the event, Alden complemented his bespoke suit designed by Rob Ortega with a pair of Louis Vuitton's Solferino Derby.
According to the luxury brand's website, this sleek pair of fabric and leather comes with a price tag of $965 or around PHP51,000.
Alden was styled by Melville Sy, Maita Baello, and Mac Intia of Qurator Studio.
Shortly after the awards night, the Hello, Love, Goodbye actor trended on Naver, a popular search engine in Korea much like Google.
He also received positive comments from South Korean news correspondents citing his charming smile and "sweet visuals."
News website My Daily uploaded Alden's photo with the headline "Alden Richards, Philippines' National Actor Hand Wave" written in Korean alphabet.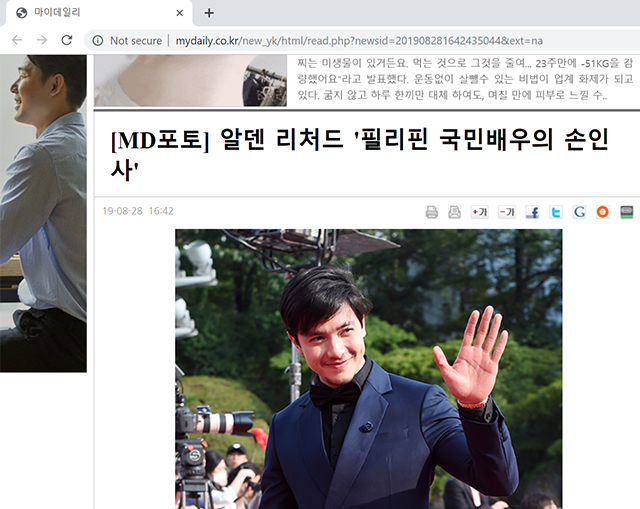 News website Sports Chosun wrote the headline "Alden Richards, Sweet Visuals" in one of their short features about the Kapuso actor.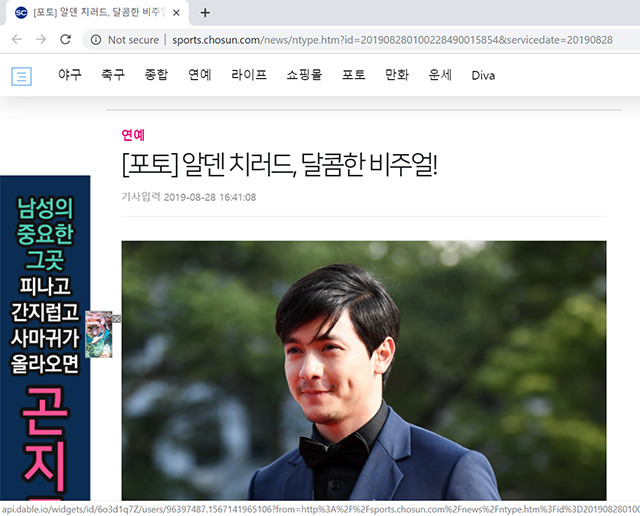 Another news website, TV Report, wrote the headline "Alden Richards, Classy Pose."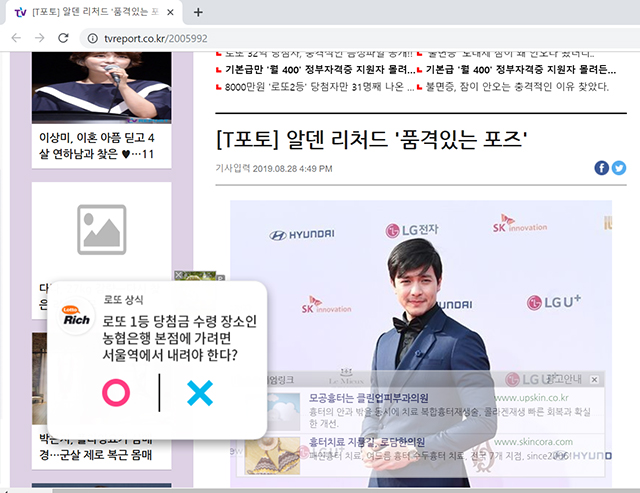 Facebook user Zarah Mae Academia was able to translate other Naver search results about Alden.
On Wednesday night, August 28, Zarah Mae reshared a post from the Saranghaeyo Oppa's Facebook page along with the phrases she was able to understand.
She wrote: "I understood a few sentences but I don't know if they're accurate.
"1. Alden Richards, Nice Smile
"2. Alden Richards, Handsome Boy
"3. Alden Richards Attended Seoul Drama Awards
"4. Alden Richards, Sweet Visual
"5. Alden Richards, Cool.
"6. Alden Richards, "Philippines' National Actor Hand Wave"
"7. Alden Richards, Cool Guy Smiling
"8. Alden Richards, The Appearance of A Filipino Handsome Actor or (Handsome Appearance) not sure
"9. Alden Richards, Filipino Handsome Actor
"10. Alden Richards, "I am from the Philippines"