World-renowned fashion designer Michael Cinco is going from "impalpable" couture creations to personal protective equipment (PPEs).
The Dubai-based Filipino designer is making PPEs for medical frontliners in the United Arab Emirates (UAE), and shows his designs in an Instagram post on Wednesday, May 20.
Michael writes in his caption (published as is), "This is not really an actual dress...
"It is just a plain protection lab gown creatively draped and styled on mannequin to make it look like a high fashion dress for our amazing medical frontliners fighting for COVID-19 in UAE."
According to Michael, this initiative is part of the Arab Fashion Council's #AThread4Cause charity project, which aims to unite Dubai's well-loved fashion designers to create PPEs for those working in the medical field.
Michael continues, "The #AThread4Cause project is initiated by Arab Fashion Council founder @jacobabrian with D3 Dubai @d3dubai and Dubai Health Authority @dha_dubai...
"This is our own small way of serving the Dubai community and giving back gratitude to the UAE Government..."
A separate post shows Michael's business partner Sayed Ali working closely with him in supervising the production of the PPEs.
Part of his caption reads: "MICHAEL CINCO Couture Managing Director and Business Partner Mr. SAYED ALI @sayed5inco is busy supervising the making of protection gowns, coveralls, and other PPE Essentials for our amazing medical frontliners fighting for COVID-19 in UAE."
Michel's Instagram followers commends the designer for his amazing work. Some hope that the PPEs will also be made available for health workers in the Philippines and Saudi Arabia.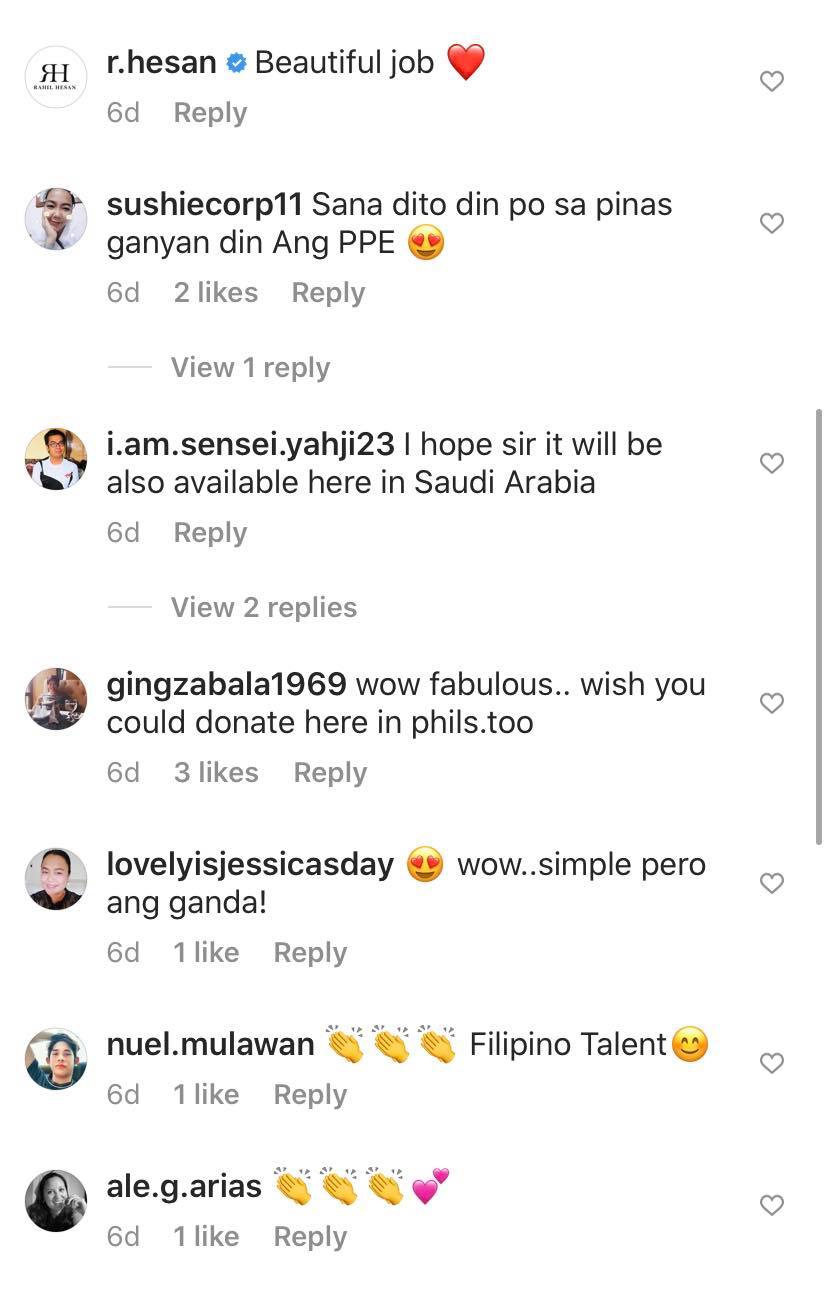 Aside from Michael Cinco, Dubai-based fashion designer Furne One is also creating PPEs for hospital workers in Dubai.