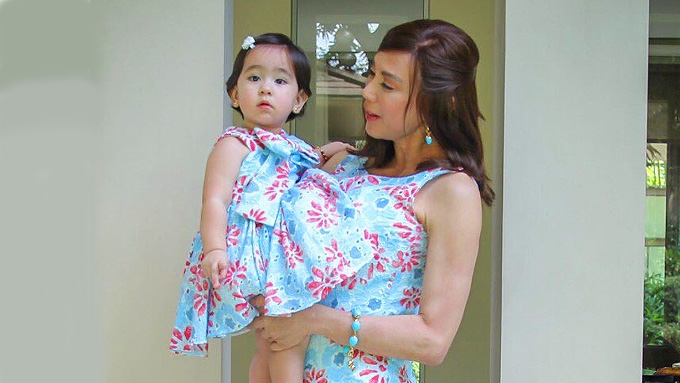 ---
Dra. Vicki Belo is living with newfound joy in her life now that is she a mother once more to Baby Scarlet Snow.
Her latest OOTD post on Instagram is no longer just about her.
The mother-daughter duo wears matching floral dresses designed by Maureen Disini.
The third-time mother writes in the caption, "It's so much fun being a mother of a baby again."
Meanwhile, Scarlet Snow seems to be enjoying her new toy.