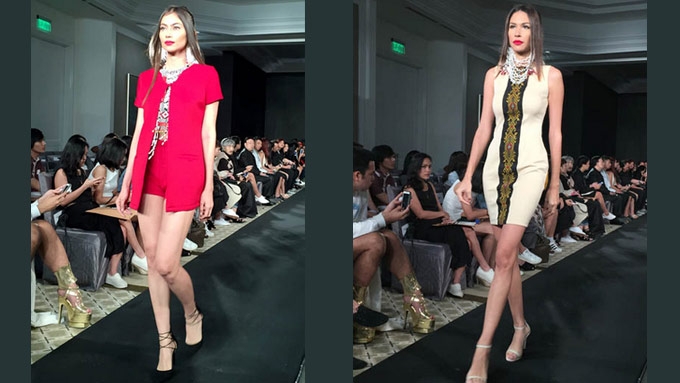 ---
On its 20th year, Philippine Fashion Week 2016 or PhFW 2016 will be seen exclusively on ETC thru on-air content starting July 3.
Project Runway season 4 runner-up Jared Servano joins 11 other designers for PhFW 2016 as he showcases his Holiday 2016 collection.

The Mindanaoan, who started out with avant-garde but wearable pieces, now presents a full collection that features his Koronadal, South Cotabato roots very prominently.

The collection evolves by showing Servano's take on the traditional Albong worn by the B'laan and T'boli tribes.
It then moves into more modern cuts and silhouettes, all while keeping the traditional elements in place.

Servano hopes that one day, he can collaborate with "ibang artists na maka-appreciate, yung mga gawa ng may painting, yun mga very patriotic, very Filipino."

He adds, "I wanted to do a collection na yung mga painting nila regarding minorities, nasa damit, parang they are walking paintings, ang mangyayari yung life of a traditional, indigenous people, especially B'laan and T'bolis are there sa damit."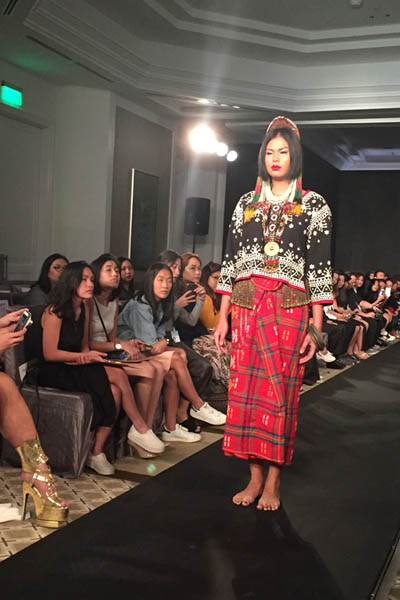 ADVERTISEMENT - CONTINUE READING BELOW
Servano, who is quite a late bloomer in fashion, credits the B'laan and T'boli as his muses, "Sila talaga naging inspiration since when I started in the fashion industry."
He hopes that "someday, people will appreciate this kind of dressing. I hope people can appreciate such dresses where we can incorporate all the traditional materials into the modern one."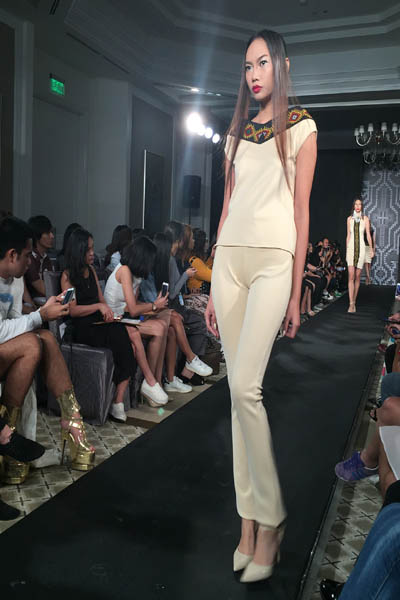 ADVERTISEMENT - CONTINUE READING BELOW
By July 3, Servano reveals what people can expect from his episodes, "Malaking pinagbago, I have this total transformation of the collection. Makikita nila na in-incorporate into a modern way of dressing, very wearable na andoon pa rin yun touch ng mga B'laan and T'boli."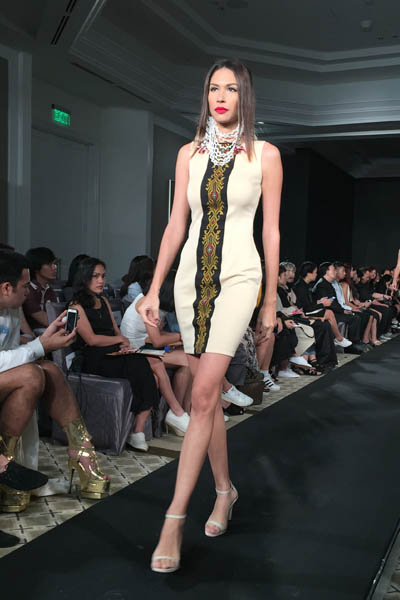 The individual designer episodes on ETC are not like what we saw of Jared Servano on Project Runway Season 4, where he placed second.
He says, "this is different, on the spot, eto na yung totoo, this is the reality, na something different from the past."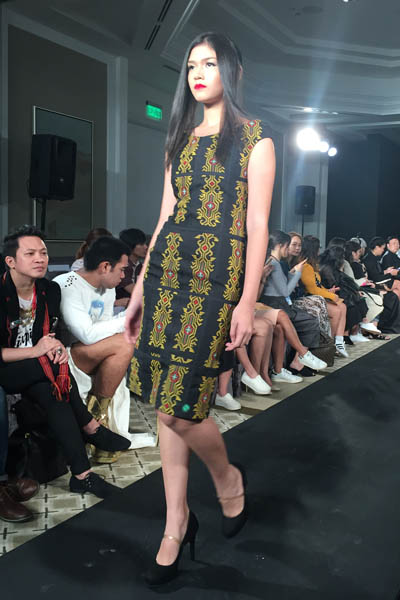 ADVERTISEMENT - CONTINUE READING BELOW
Jared Servano, who created luxury evening wear pieces that have wowed even the posh set of London, has this perspective, "I have to explore, I have to live the message na eto ang gusto ko. I wanted na kahit ano gagawin nila, I have to make a lot of experimentation sa garments na pwede talaga."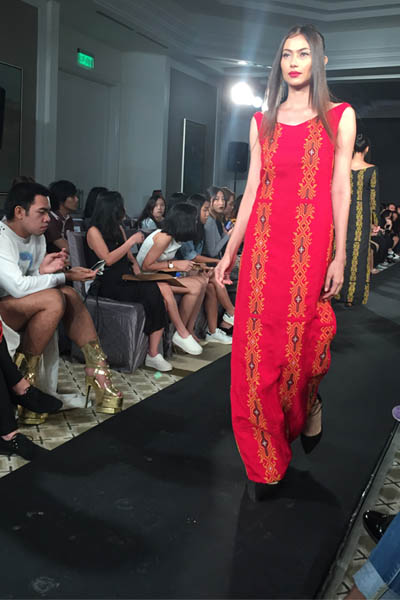 Servano employs a fresh approach to make traditional tribal elements modern, wearable, and something the fashion world will embrace.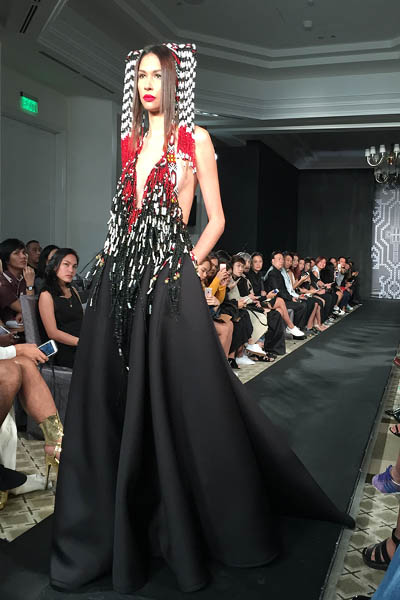 ADVERTISEMENT - CONTINUE READING BELOW
He is also inspired by very Filipino designers like Jojie Loren, his mentor Leonardo Dadivas, and those "Filipino designers na pinaglalaban talaga yung being a Pinoy na walang influence ng Western countries."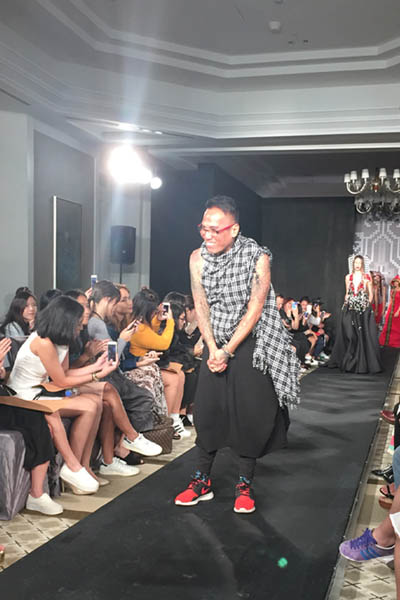 Jared Servano beams with pride as he walks the runway after his models showcased his collection.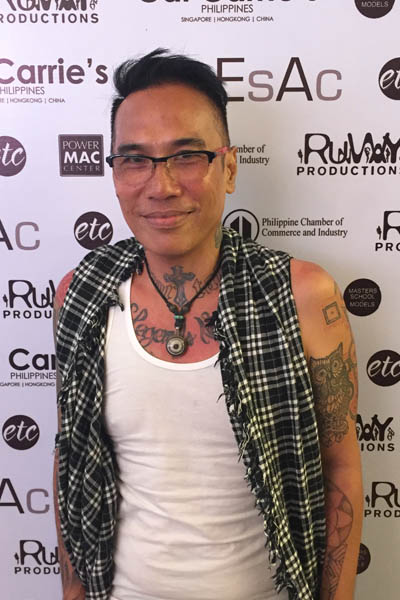 The Project Runway Season 4 runner-up is joined by another runner-up, Celine Borromeo, in this year's PhFW 2016.
ADVERTISEMENT - CONTINUE READING BELOW