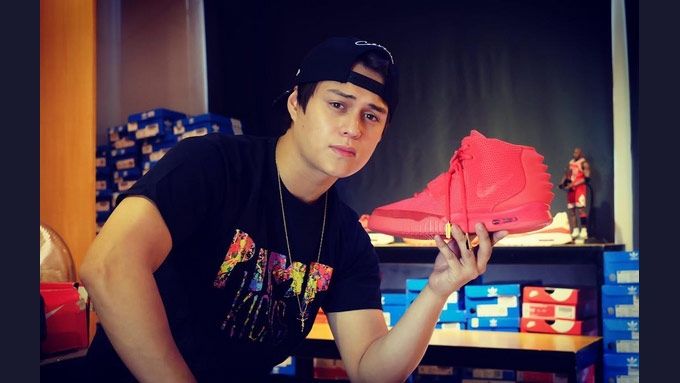 ---
Enrique Gil loves collecting.
From cards (NBA, Pokemon, etc.) to caps to cars, the other half of LizQuen surely knows how to make himself happy.
His Instagram account @enriquegil17, however, has been showing that his current obsession seems to be sneakers.
He likes his kicks to be the latest and limited editions.
Not minding the price, owning the rarest pairs give him a thrill.
He bought some of them; he received some pairs from fans and sponsors.
Here's to give you a glimpse of his shoes collection:
1. Nike Mag Ironman Custom
Over a year ago, Enrique became one of the proud owners of this Ironman-inspired Nike Mag.
According to the actor, there are only "three pairs in the world."
We wonder if Gerald Anderson, a big fan of the superhero, was able to find a pair after his announcement on Instagram.
How much do they cost?
According to Huffington Post, the 1,500 pairs of Nike Mag shoes released in 2011, and were sold exclusively online had a price tag ranging from US$2,300 (P108,171) to US$9,959 (P468,381).
A follower of Enrique claimed it costs P750,000, while a follower of Gerald said eBay sells this particular design for "at least $2,000 (P94,000) a pair, but it does not include the Stark brief case."
What's so special about them?
Its LED lights resembling Tony Stark's life force light up when you walk.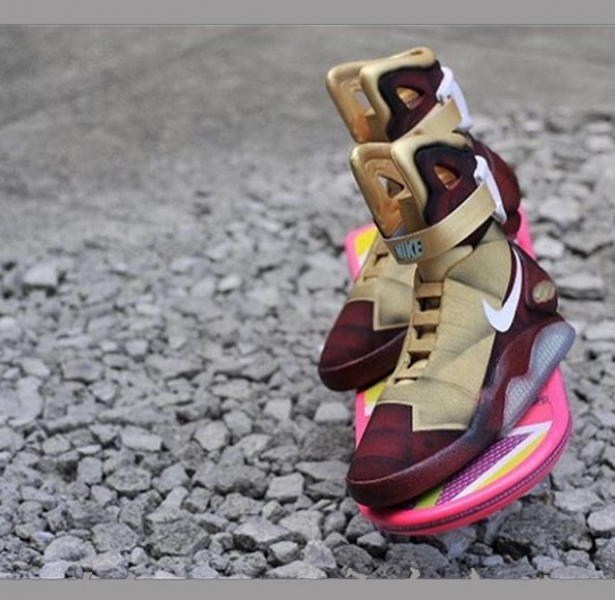 2. Adidas Yeezy Boost 750 Black
The local website of the shoe brand indicated that this Kanye West-designed shoes are now sold out.
On Amazon, its price ranges from $1,828.15 (P85,972) to $4,670.00 (P219,634)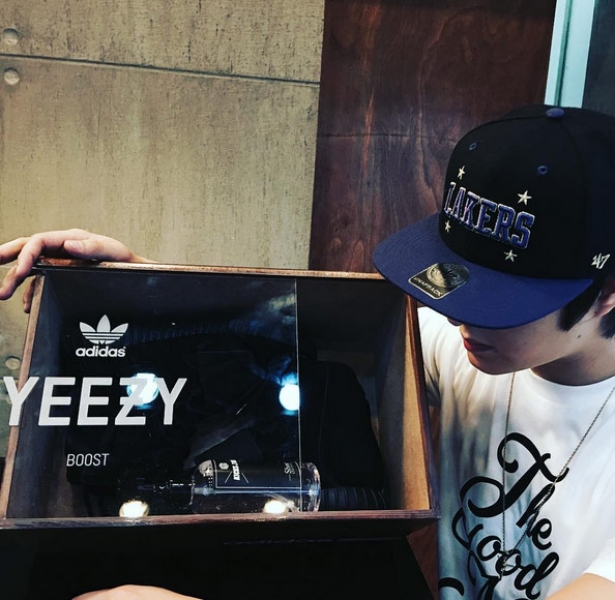 3. Adidas Yeezy Boost 750 Light Grey
Still on Amazon, these pairs are sold from $2,000 (P94,062) to $3,000 (P141,093).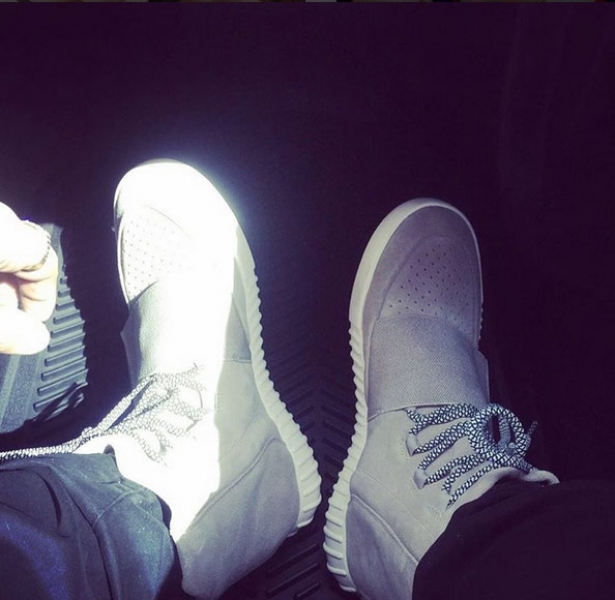 4. Adidas ZX Flux Star Wars Custom

You can choose between white or black colorway, Darth Vader or Stormtrooper lace dubraes, heel counter, and/or outsole.
May the force be with you.
ADVERTISEMENT - CONTINUE READING BELOW
The ZX Flux running shoes costs as high as $400 (P18,812), but the final cost depends on the way you customized your pair.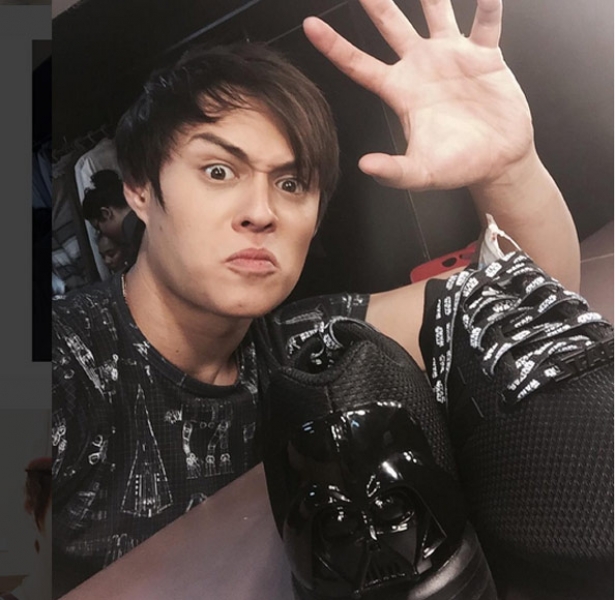 5. Nike XI Elite Wolf Grey/Laser Crimson and Kobe Bryant IX Team Elite Showtime Colorway

Both shoes are part of the Basketball Elite Series Team Collection.
Launched in April 2014, the brand's website described it as "most technically advanced" in "hyperized hues of their respective team colors."
Le Bron's shoes was then priced at $275 (P12,936), while Kobe's was at $225 (P10,584).
On Amazon, both currently have a price tag ranging from $250 (P11,760) to $350 (P16,464).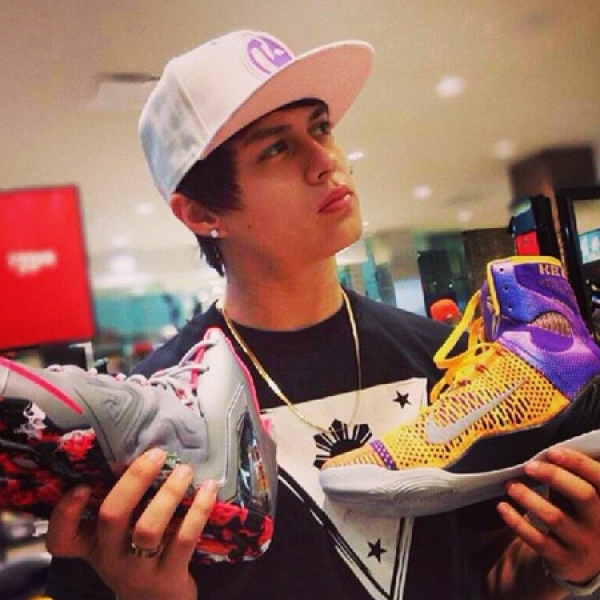 6. Nike Air Jordan 1.5 Retro OG
Sneakerhead.com said the Air Jordan 1 started it all.
"Michael Jordan's first signature model was released in 1985, and is the only Air Jordan model that sports a Nike Swoosh."
To this day, it remains popular, and has been released in more colorways than any other Air Jordan model.
This one's worth $499 (P23,468).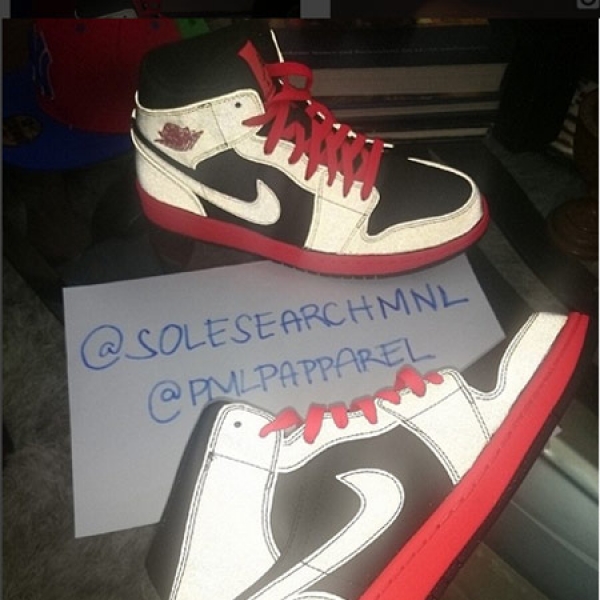 7. Nike Air Foamposite One White Camo Fighter Jet Premium
Released on February 9, 2013, it was priced at $225 (P10,581).
These days, online shops sell it for as much as $350 (P16,460)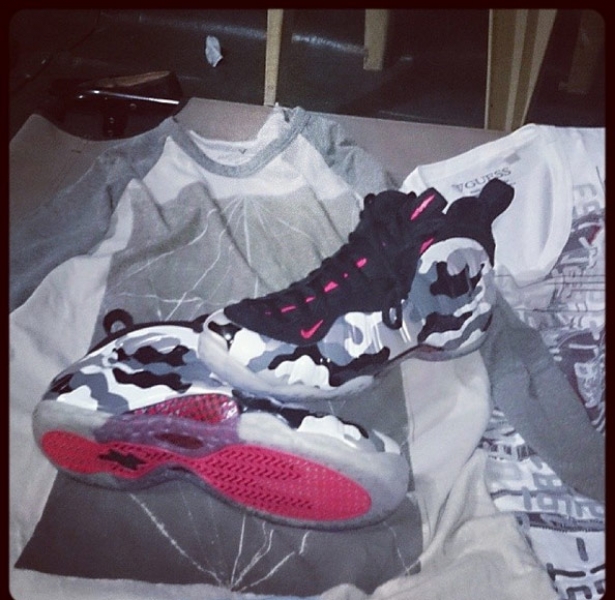 By the way, in case you want to give him a pair, his shoe size is 10.