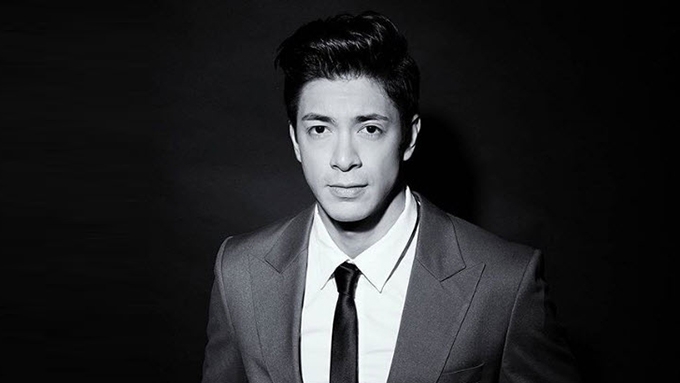 IMAGE @samajdani on Instagram
---
Filipino-Persian model Sam Ajdani is now competing as the Philippine representative to the biennial Mister World 2016 pageant.
Mister World 2014 Nicklas Pedersen from Denmark will pass the title at the pageant night, July 19, in Southport Convention Centre's Floral Hall, Southport, Devon, England.
The 26-year-old model will compete against 50 representatives of different countries in the pageant's five challenge events: Fashion & Style, Extreme Challenge, Multimedia, Sports Challenge, and the Talent Competition.
Sam was scheduled to depart for the United Kingdom last July 8.
However, the Information Technology graduate arrived July 14, which was five days after the pageant's opening activity.
He had some problems regarding his visa.
As a result, he missed a few challenge events.
Nonetheless, Sam is still hoping he'd make a mark.
On Instagram, Sam wrote: "This past 10 days have been challenging. I almost gave up on the thought of going to UK.
"It was quiet hard to get my visa due to miscommunication. But the world came hand in hand, using its mysterious forces, and I'm finally on a plane going to UK.
"Did I attract these events or they just happened for a reason? I can't seem to find an answer to that. I guess sometimes you don't need an answer.. This moment feels just right and that's all that matters! ???? #mrworld2016 #betterlatethannever"
The year John Spainhour was chosen as the country's representative to Mister Philippines 2014 pageant, was also the same year Sam's name was announced by Miss World Philippines' Director Cory Quirino as this year's bet.
No Asian has won the coveted title since the competition started in 1996.
Philippine Volcanoes member Andrew Wolff's 1st runner-up win at the Mister World 2012 pageant was the closest placement an Asian representative has ever achieved in the male pageant.
For his national costume, Sam will be wearing a pia-jusi Barong with ethnic hand-painted patterns inspired by the Mindanao sea and gold embroidery by Frederick Peralta.
ADVERTISEMENT - CONTINUE READING BELOW
Meanwhile, Miss World 2013 Megan Young is also in England to host the male pageant's grand finals night with Frankie Cena and Jordan Paul Rhys.
CHALLENGE UPDATES. The winner of the challenge events will automatically get as spot in the final top 10 of the competition.
So far, only Scotland's Tristan Cameron-Harper has made the cut since he placed first in the Extreme challenge event.
The five remaining spots will be based on each contestant's collective points in all the challenges.
Sam was grouped with (L-R standing) Peru's Alan Massa, France's Kevin-Martin Gadrat, Poland's Rafa Jonkisz, Mexico's Aldo Esparza Ramirez, Switzerland's Betim Morina, (L-R kneeling) Scotland's Tristan Cameron-Harper, England's Christopher Bramell, Puerto Rico's Fernando Alberto Alvarz Soto, and Ireland's Darren King for the Blue Team.
Meanwhile, the Fil-Persian hunk has been doing well in the competition's Multimedia challenge event, which was divided into three elements: Social Media, Mobstar, and Team Video Presentation.
Sponsored by the Mobstar app, he is, at press time, in the seventh place based on the fan votes.
Sam and the other contestants had just finished their interview with the judges.