Julia Barretto came to the SINULID Fashion Exhibit at SM Aura clad in a cotton dress, Roger Vivier Sneaky Viv's leather sneaks, and a camo jacket.
It was what she called "super casual" and "not too much."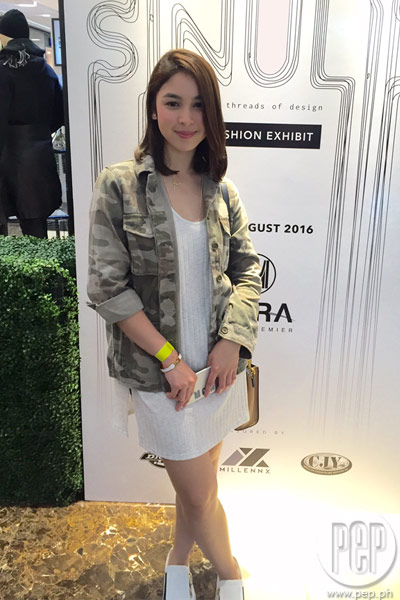 She told PEP.ph (Philippine Entertainment Portal), "What do I wear? Dani, my sister, said just wear anything casual.
"I didn't know there was gonna be a fashion show.
"I just thought it was going to be an exhibit but my sister said it's super casual so I didn't want to really be, like too much."
It's her default style on lazy days. The Kapamilya star says she just likes mixing and matching existing pieces in her closet.
"I just have so many pieces like this short dress you can just wear and add like a jacket on if you're really lazy to match stuff up.
"So I just picked up a dress and then a jacket because it's also raining."
SINULID FASHION EXHIBIT. The event was Julia's way of discovering budding designers.
"Honestly, I was really interested in coming here because these are the new graduates of Benilde, and I like discovering new talent and new people."
The students of De La Salle-College of Benilde showcased their specialty in merchandising and fashion styling.
They had their own pop-up stores and the clothes they designed on display.
Margaxrita (Gracethyl Joyse Leonardo, Specialty Merchandising)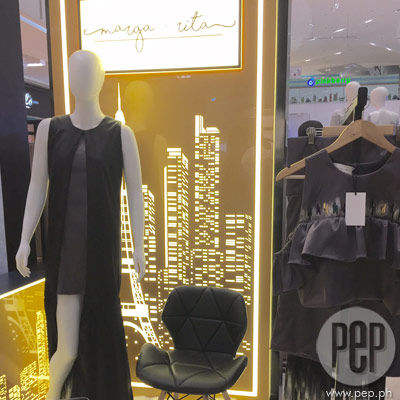 274 / surreal attitude (Rosette Jimenez, Specialty Merchandising)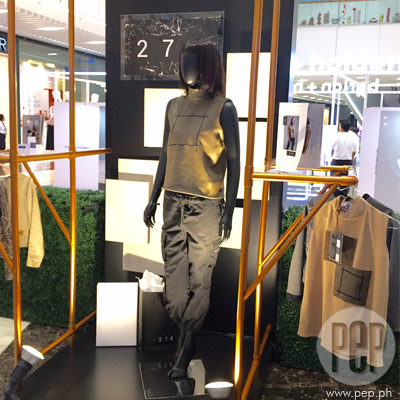 RMR Everyday Wear by Migee Ringler (Mikaela Gale Ringler, Specialty Merchandising)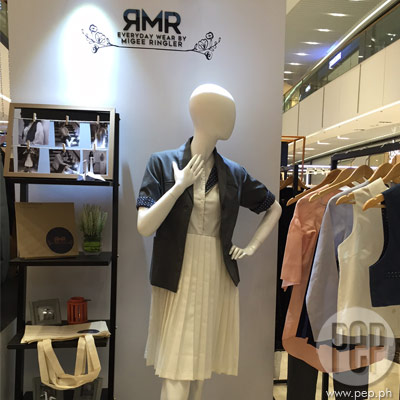 Biagre (Bianca Angela Montealegre, Specialty Merchandising)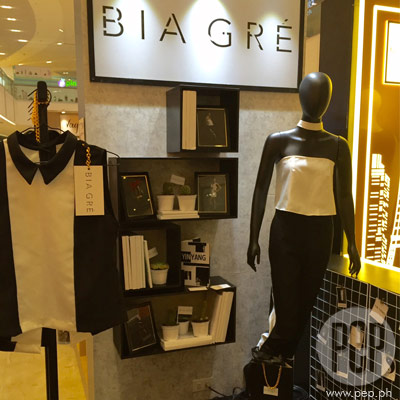 All IMAGES BY KAYE KOO
Back to Julia, the young fashionista is hoping to collaborate with a new designer in the future.
"I'm very specific kasi with what I want so it's nice to have a nice relationship with the designer.
"I believe in them so much, I believe that they are just so creative and they're so now and in the present."
And though she had already worn the designs of famous designers, the Kapamilya star prefers her style to be young and fresh.
In short, she wants to dress her age.
"Sometimes, when I need an outfit or there's an event, I just like discovering new designers so that it's refreshing, it's new, and I believe in the young so much and the youth."