Lulu Tan Gan, one of Philippine fashion's pioneer designers and the chairperson of De La Salle College of Saint Benilde's Fashion Design and Merchandising Program, is ecstatic about this year's SINULID Fashion Exhibit + Show.
"I think I was very fortunate this year because we have a very good group of students."
This year, the graduates took on the pop-up exhibits as well as the fashion show.
Lulu says, "For the Merchandising graduates, the process of designing their clothes all the way to the pop-up store prepares them to understand how to launch their brand.
"And through visual merchandise, they are able to express their identity and collection and see the importance of packaging.
"There are so many foreign brands, they need buyers and merchandisers who understand the local market, these students are the market na they would be able to choose something that is for their generation."
She believes that theory and knowledge have to be in practice among their graduates.
"I feel this generation of designers is somehow disconnected with the industry so I think it's important that the school is not just bringing out students that are academically knowledgeable, but they have to know how to apply it."
The exposure to the public through the exhibit from August 7 to 11 at SM Aura Atrium Hall, and the fashion show on August 10 at the Samsung Hall, is something the graduates need to experience as they embark on wherever their fashionable journeys take them.
Here are some interesting pop-up exhibits as well as pieces from certain collections at the SINULID Fashion Show.
Featuring clean, refined lines, Alyssa Ermitanio (Fashion Design) showcases savoir faire but with a distinctly Pinoy touch.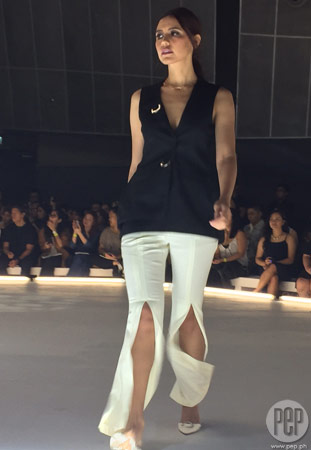 Jolleen Gabriel (Fashion Design) gave a lot of attention and detail to this piece—redefining ruffles, ribbons, and laces.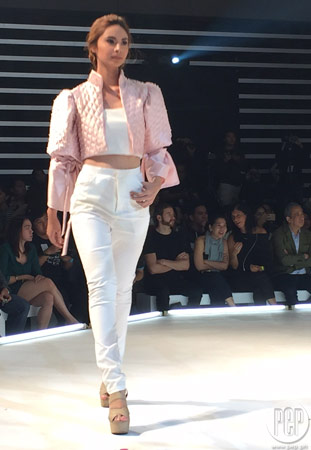 Maria Nicole Palis (Fashion Design) drew inspiration from baroque churches as she used indigenous fabrics like abaca and jute to create her collection.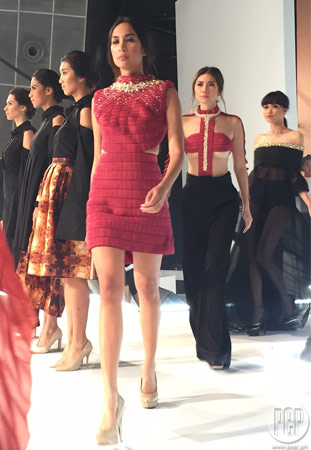 Deanne Dychinco (Fashion Design) came out with a collection of hand-painted heavy cotton madras that seemed to mimic the fluid movement of the wind in a raw and perfectly imperfect manner.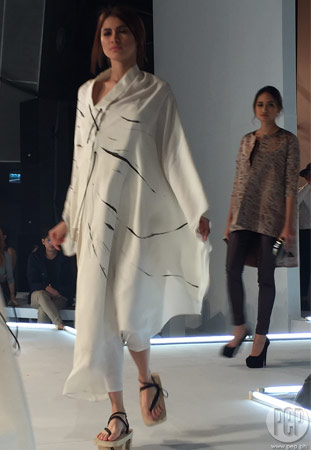 Froilan Dosdosen (Fashion Design) tapped into the Kalinga art of tattooing called Batek to create his beautiful and elegant collection.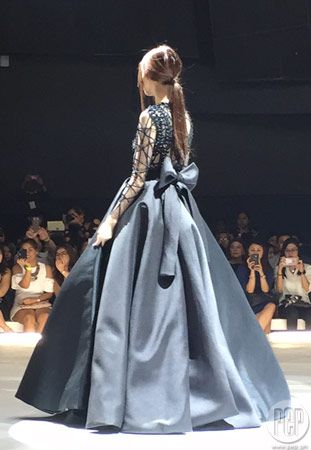 CJ Pascual (Fashion Styling) draws her styling influence from Harajuku, Japan, the land of cosplay and over-exaggerated styling.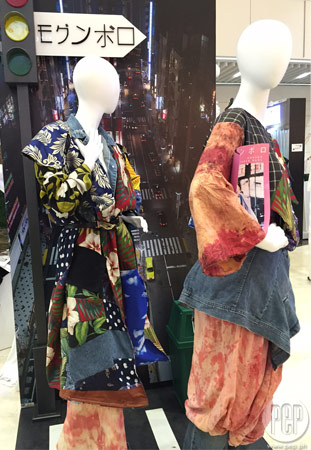 Lois Dy (Specialty Merchandising) named her brand Sho, as she draws heavily from Japanese Samurais and peasants. Ambiguity in gender roles is very Japanese, hence Lois' boxy, oversized silhouettes.