The 86 ladies who are here in the country are all vying for the Miss Universe crown.
But aside from the title, the crown itself is considered a big prize.
Miss Universe 2015 Pia Wurtzbach's crown has 33 natural, translucent, and colorless Bohemian crystals, five 18.6-karat blue topaz stones, 198 29.7-karat sapphire stones, and 311 10.37-karat polished diamonds.
Its base is made of 18-karat white gold strip weighing 220 grams.
Its estimated worth: $300,000.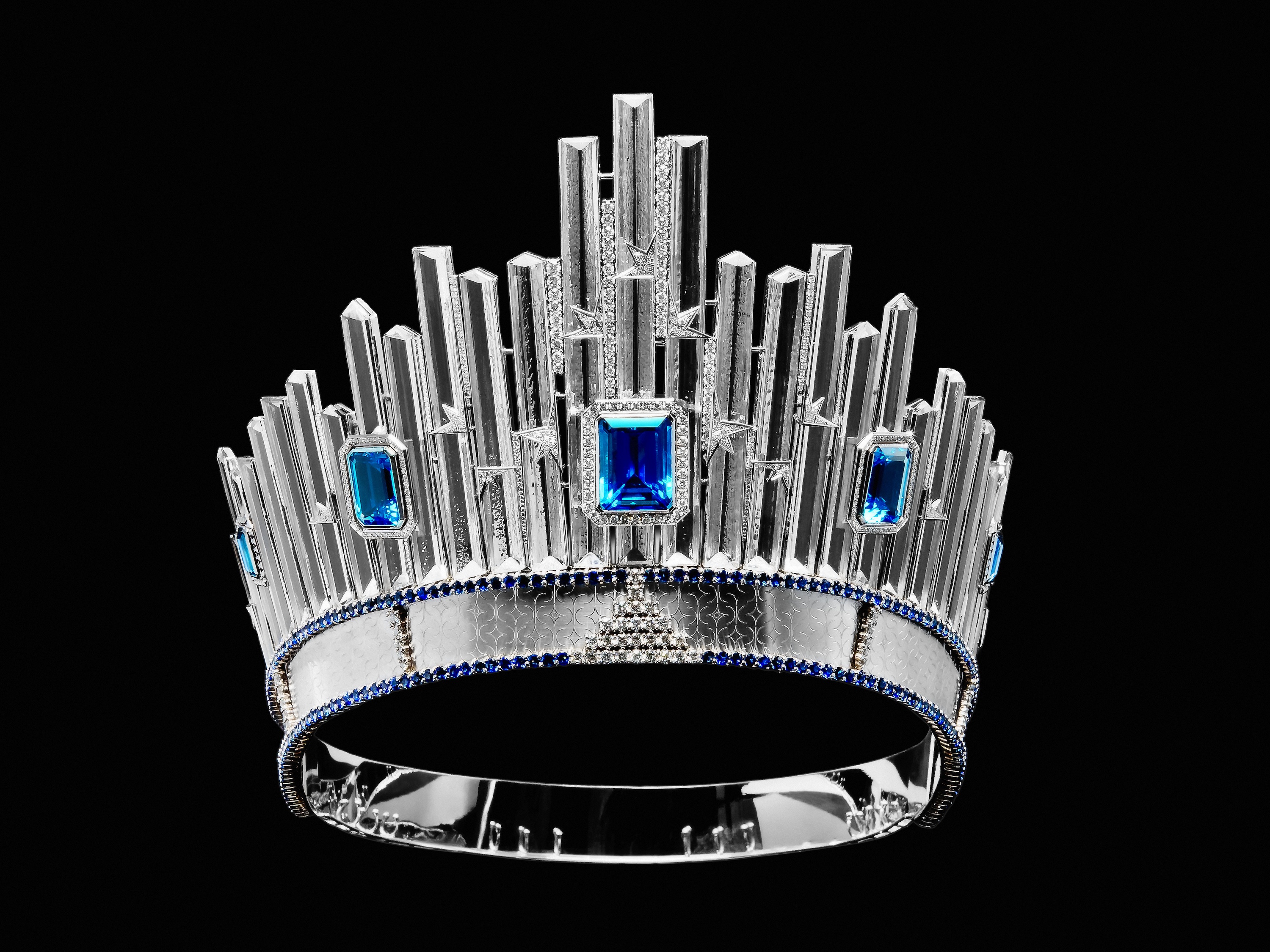 Miss USA Deshauna Barber's crown is worth around $200,000.
It has "33 diamonds, 30 Czech crystals, 222 white sapphires, 340 blue sapphires, 112 rubies, and a white gold base, giving it a total weight of 372.56g," according to the pageant's website.
Miss USA Deshauna Barber
The Miss Venezuela crown, according to Wikipedia, does not stay with the winner, who will relinquish it to her successor the following year.
Designed by engineer George Wittels, it changes "every five years," and is made of "white gold, platinum, silver, Austrian crystals and pearls."
Miss Venezuela Mariam Habach
Miss Russia Yuliana Korolkova's crown has "a thin weaving of lace, a magnificent scattering of gemstones...topped with exclusive pearls and Swarovski crystals."
Designer Daria Norkina further described, "I believe that this particular crown will become the perfect example of Russian grace, elegance and splendidness."
Miss Barbados Shannon Harris received the newly-launched "Broken Trident" crown last year.
It has an estimated value of BDS$10,000 or PH 250,000.
Designed and produced by God Diamonds in Thailand, it contains pearls, blue and yellow sapphires, and Swarovski crystals.
Miss Barbados Shannon Harris
Curious about the tiaras of the other candidates?
We browsed through the queens' Instagram accounts, and picked 12 of the most elegant national coronation crowns.
Miss Aruba Charlene Leslie
Miss Belize Rebecca Rath
Miss Chile Catalina Caceres
Miss Curacao Chanelle de Lau
Miss Indonesia Kezia Warouw
Miss Germany Johanna Acs
Miss Malaysia Kiran Jassal
Miss Netherlands Zoey Ivory
Miss Panama Keity Drennan
Miss Peru Valeria Piazza
Miss Thailand Chalita Suansane
Lastly, here's the crown of our Philippine bet.
Miss Philippines Maxine Medina