One favorite segment of beauty pageant fans in Miss Universe is the parade of national costumes.
The preliminary round held earlier, January 26, at SM Mall of Asia Arena, had its share of "kabogerang" costumes, among them were these designers' masterpieces inspired by birds.
Who wins the battle of winged costumes?
Miss Bahamas Cherell Williamson's glittering costume had three symbols, one of which was flamingo.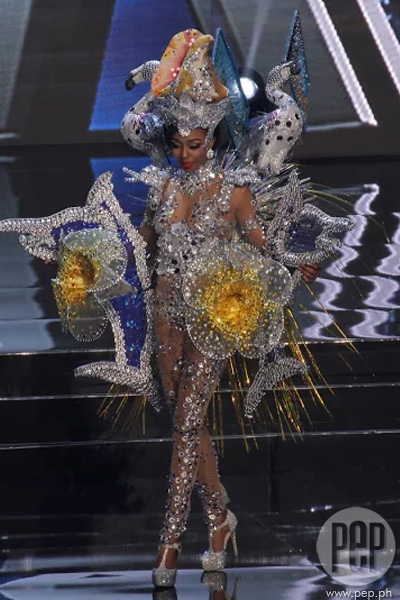 Miss Belize Rebecca Rath showed off her colorful wings upon reaching the center of the stage.
Her designer David Matus said it was inspired by Scarlet Maraw, a large yellow, blue, and red South American parrot.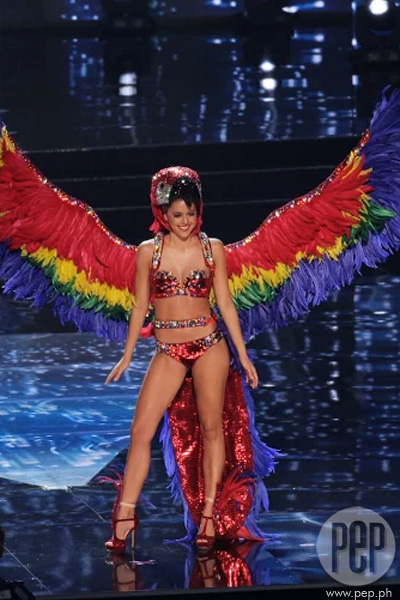 The costume of Miss Curacao Chanelle de Lau was based on her country's national bird.
They call it Trupial Kacho, a yellow breasted oriole.
According to the 21-year-old beauty queen, it is a messenger of good news and a sign of good luck.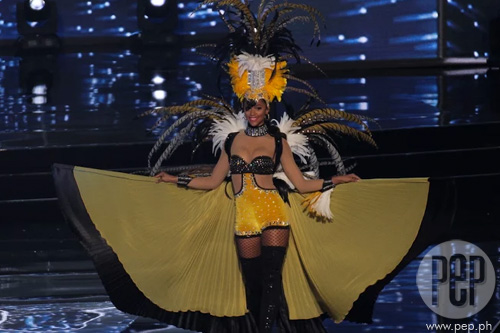 Miss Ecuador Connie Jimenez wowed the crowd with her Hummingbird-inspired costume.
Ecuador is "the land of Hummingbirds," and a home to about 124 species.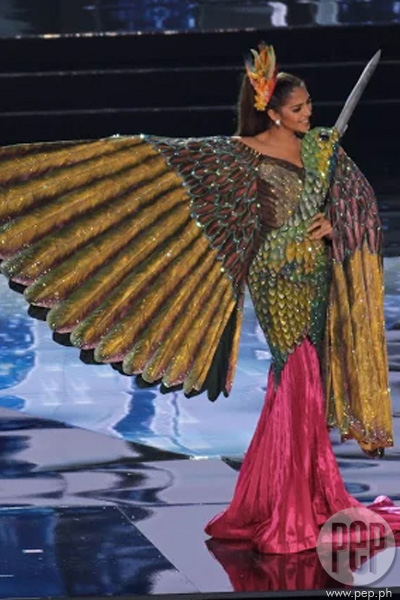 Miss Indonesia Kezia Warouw's national costume is called "Garuda: Unity in Diversity."
It was made by Dynand Fariz, who designed Miss Indonesia Elvira Devinamira's winning national costume for Miss Universe 2014.
Garuda is a popular mythical bird in both Hindu and Buddhist mythology.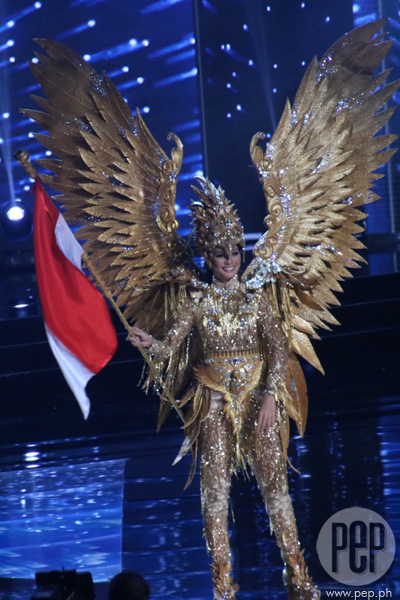 Miss Nicaragua Marina Jacoby's costume was also inspired by her country's national bird, Turquoise-browed motmot.
The 21-year-old beauty queen's headpiece and wings weighed about 20 pounds.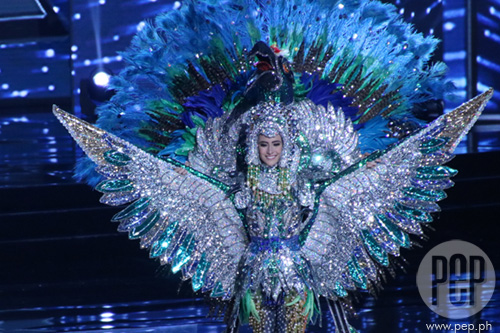 Miss Peru Valeria Piazza was like an angel in her costume designed by Beto Pinedo.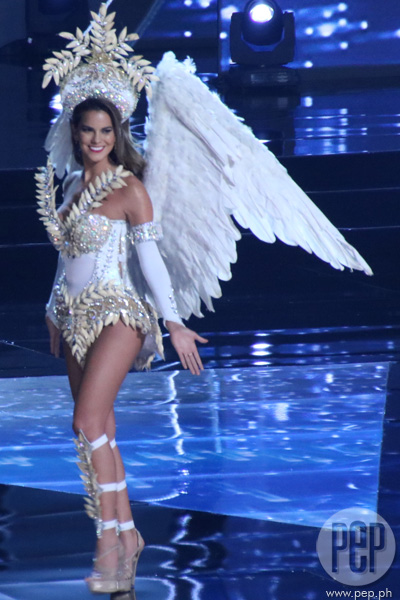 Miss Russia Yuliana Korolkova's bird-like costume was adorned with pearls.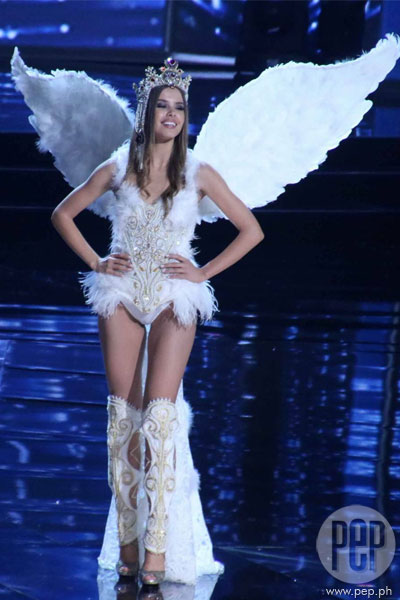 PEPsters, which one is your top pick?