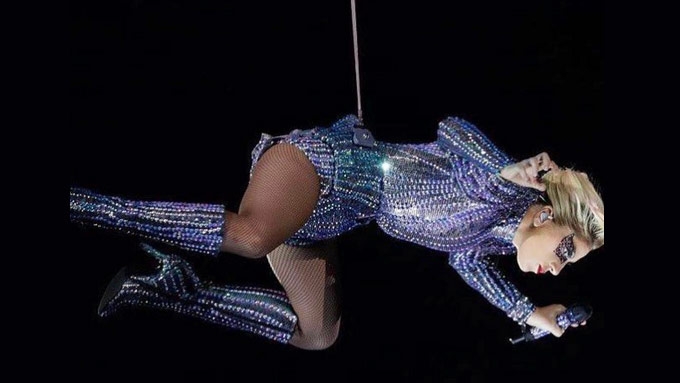 IMAGE @makeupdelight on Instagram
---
A few hours after she drove the huge crowd wild at the NRG Stadium in Houston, Texas, Lady Gaga continues to trend worldwide.
Her entire 13-minute halftime show was not just an impressive high-energy performance, but a major visual spectacle as well.
Aside from the 300 dancing drones that transformed from stars into the American flag...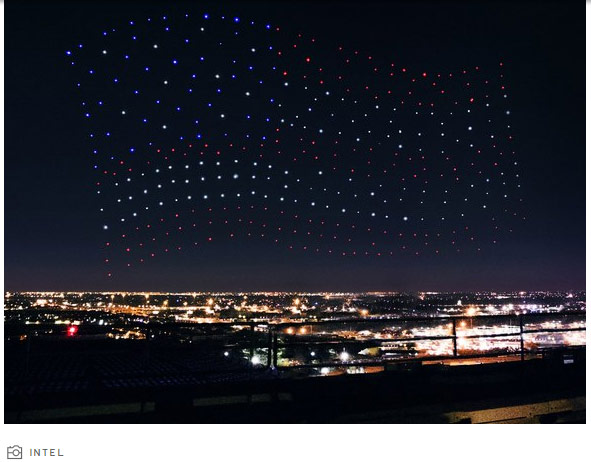 ADVERTISEMENT - CONTINUE READING BELOW
...not to mention her aerial stunts and epic dive...
...Lady Gaga also had three scene-stealing costumes courtesy of Atelier Versace.
The first was a futuristic "fully-beaded iridescent jumpsuit with sculptural shoulder detail and matching fully embroidered boots, both with Swarovski crystal accents."
Next, she added a golden jacket with studs and spikes to her glittering ensemble.
For her final costume change, she donned a cropped sculptural white jacket paired with hot pants.
She also managed to change her makeup on stage.
After her fast number, she peeled off the rhinestones surrounding her eyes, and revealed a softer, classic look.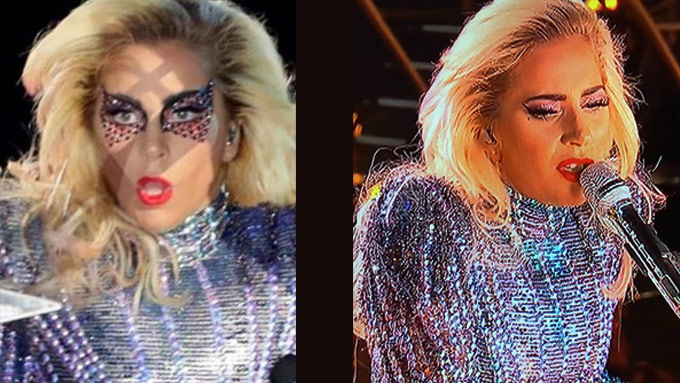 ADVERTISEMENT - CONTINUE READING BELOW
Lastly, after her leap from the top and several flips through the air, Lady Gaga let her retro-inspired updo loose.