Gretchen Barretto's "big secret" when preparing for a trip is "packing in advance."
Doing so would give her ample time to go through her travel essentials, and make sure, "I have every thing I need."
On Instagram, she recently posted one of her branded suitcases: a red Goyard tunk.
Her video showed her "toiletries, skin care kit , hair care kit , make up kit & most specially my cleaning material kit."
Her followers saw brands: SK II, a luxury skin care product, black and white Prada pouches, two Louis Vuitton toiletry pouches, and Dettol antibacterial wipes.
Gretchen continued, "I'm certain most girls can relate to my OC WAYS. traveling light is what I haven't learned.
"I like to travel like the olden days. old soul right here, for my next destination, I'm using this red suitcase, it's colorful for the weather."
But the star's fans were drawn to the Goyard trunk with her initials "GB"
It's a Chevron Valise Palace 55, which has a six-digit tag price online.
Production of each bag takes six to nine months, while monogramming has a waiting time of eight weeks.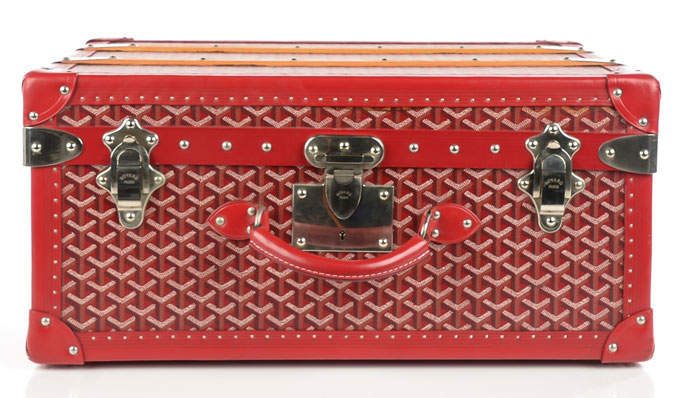 It may be recalled that back in 2010, her bespoke trunk, which came with the 223 numbered limited-edition tome, was featured on PEP.
Hers was blue, her daughter Dominique Cojuangco's was brown. Each had a whopping price tag of "$7,250 PHP 333,000 pesos" then.
It was custom-made to order, available in 12 colors, and personalized.