Most people perceive celebrity styling as a glamorous, exciting job, especially since it means rubbing elbows with the rich and the famous.
And to a certain extent, it actually is: You form a personal relationship with your clients, you become instrumental in cultivating the image they project to the public, and you get to participate in the preparation that ensues for special events—all while having access to some incredibly gorgeous clothing.
It's not all roses and butterflies, of course.
Styling requires patience, planning, quick thinking, and a lot of manual labor, as these celebrity stylists will attest to.
Cosmo.ph talked to Kimi and Boop Yap, Myrrh Lao To, and Perry Tabora to find out what it's really like to dress the local entertainment industry's leading actresses.
PERRY TABORA
Think Liza Soberano can do no wrong?
You can partly thank Perry for that.
Aside from making sure the actress is always picture-perfect, he's also responsible for the wardrobes of Janella Salvador and Sofia Andres.
Perry also styles male celebrities Robi Domingo and Zanjoe Marudo.
Fashion has always been Perry's love since he was a kid.
"In grade school and high school, I drew designs of dresses on the back on my notebook during class.
"When college came along, it was pretty obvious that I wanted to major in Fashion Design.
"I took up Fashion Design and Merchandising in De La Salle - College of St. Benilde."
Perry was lucky enough to supportive parents who encouraged him to pursue his passions.
In his professional years, Perry became an associate under Ton Lao.
He was under Ton Lao's guidance for three years and in those years, Perry honed his knowledge of the industry and practiced proper work etiquette.
Liza Soberano was his very first client.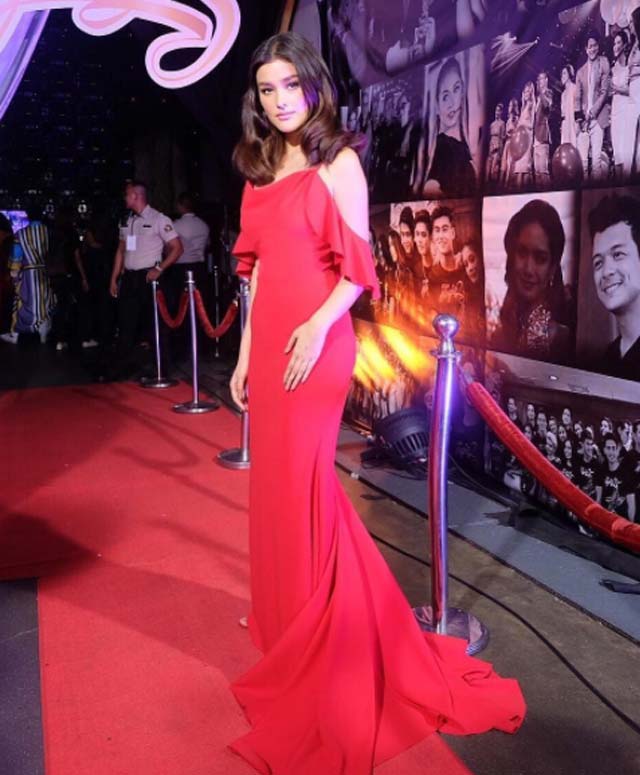 How did you cultivate your sense of style?
From when I travel and see how people dress in different cultures, to the color palette of an art piece and even the interior design of a place.
It really can come from anywhere, and it's also something that evolved from trying different trends and styles throughout the years.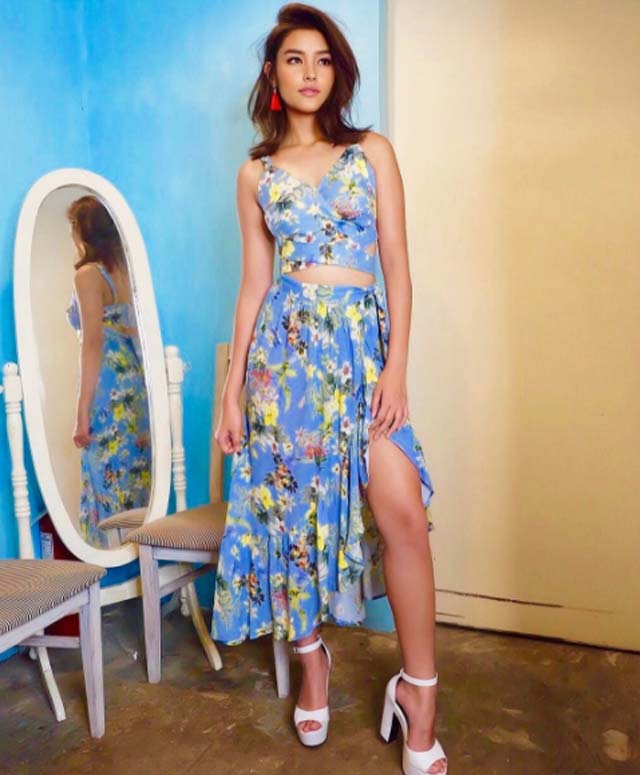 What qualities do you think are non-negotiable in order to succeed as a stylist?
You need to be passionate about what you do, and you also have to accept that success will not happen overnight.
You need to be willing to work hard and to persevere through the challenges.
But the most important thing is you should never, ever doubt yourself and your strength, because it is you, and nobody else, who will make things happen for yourself.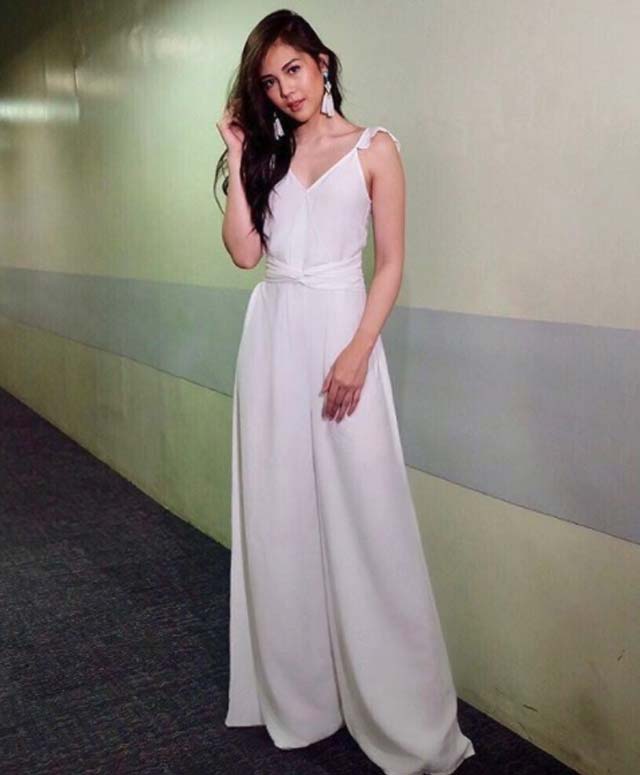 What's the signature #styledbyPerryTabora look?
If I could describe my overarching aesthetic, it would be youthful yet timeless.
For ladies, I make sure that there is always an understated elegance to their looks, and for guys, my style is always sleek and clean.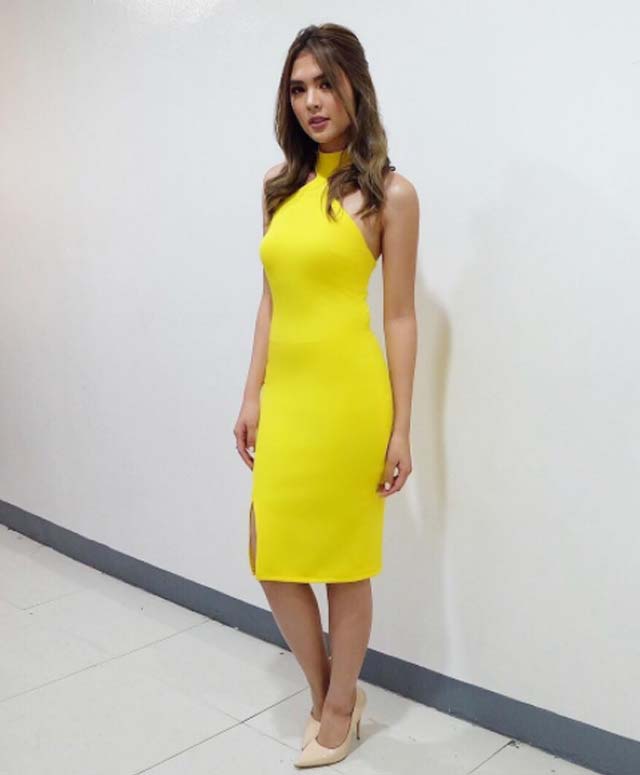 What's your favorite fashion memory from your career?
My favorite fashion memory is when I styled Liza Soberano and Zanjoe Marudo for last year's Star Magic Ball and they both won Best Dressed.
Liza's look, in particular, was really trending on social media for weeks, which was pretty overwhelming but also rewarding as it made all the hard work that we did in preparing for the ball worth it.
KIMI AND BOOP YAP
There's a reason why Kathryn Bernardo always makes the best dressed list.
Actually, make that two reasons.
These sisters have been instrumental in cultivating the actress' look, while dressing Erich Gonzales, too.
Kimi and Boop are "firm believers that if you love your job and you're passionate about it, great things can happen."
The Yap sisters wanted to become fashion designers at the start, but a friend opened the door for them to try on styling.
They knew this was something they could do together.
"When we did our first jobs as stylists, it didn't feel like work at all because we truly enjoyed doing it.
"For us, styling is never boring and work feels like home because we are always working together."
How did you cultivate your sense of style?
We have been doing this job for close to a decade already, and throughout the years, especially after being immersed in fashion and in this industry, our awareness for what will work for different body frames was amplified.
We became very keen on picking the perfect color, cloth, silhouette, or trend for different types of celebrities—different in terms of age, imaging, and preferences.
We also believe that not all trends should be followed, so we've mastered the art of mixing classic pieces with what's current.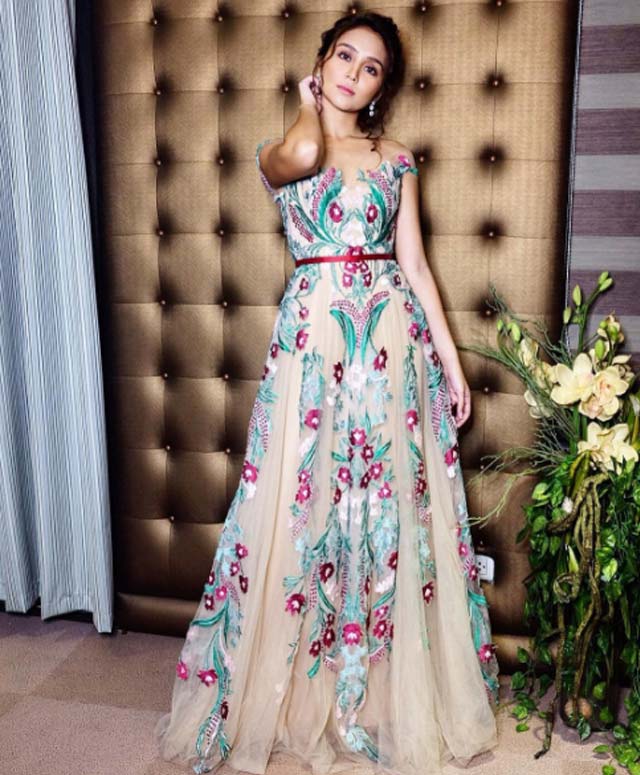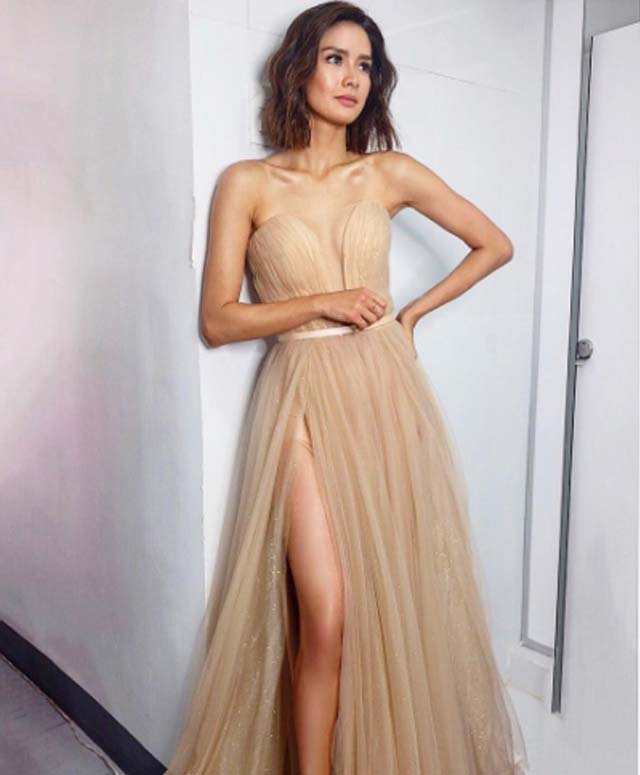 What qualities do you think are non-negotiable in order to succeed as a stylist?
You need to know how to relate well with different types of people, because the result of your work also hinges on the work that they do.
You also need to be very organized in all aspects—scheduling, your styling tools, your options, and your time.
When you're a stylist, you need to be ready for anything because something always happens at the last minute—a zipper might break, the outfit may match the color or the couch, or your client might be wearing the same thing as another celebrity!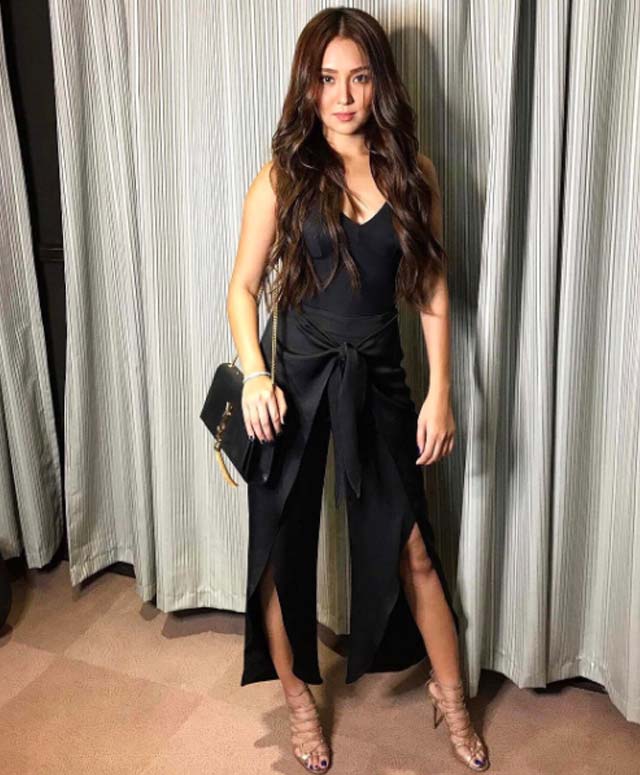 What's the signature #styledbyKimandBoopYap look?
Chic, feminine, and forward.
As much as possible, we want our clients to look different every time they are seen.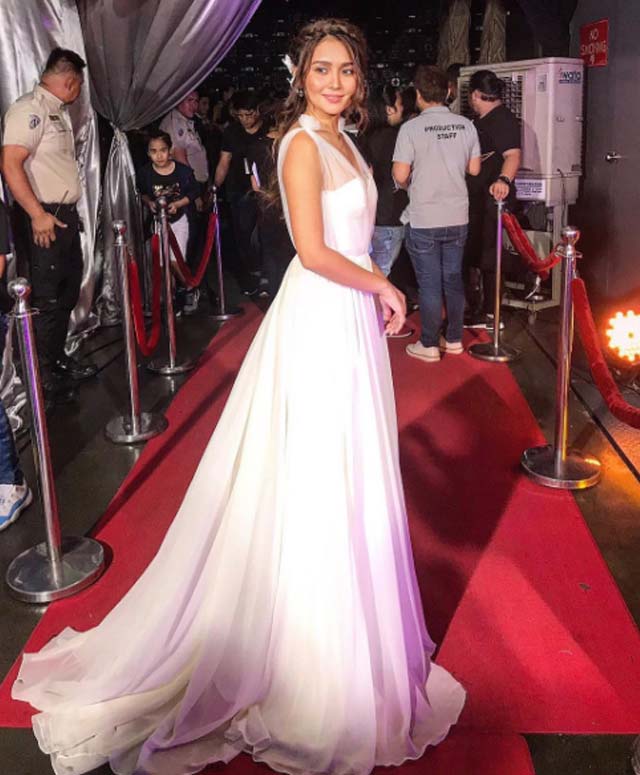 What's your favorite fashion memory from your career?
We have several, but if we had to choose one, it would probably be when we dressed Kathryn Bernardo for the first time for the Star Magic Ball.
She looked incredible in that custom-made Michael Cinco gown and she also won Best Dressed during that night.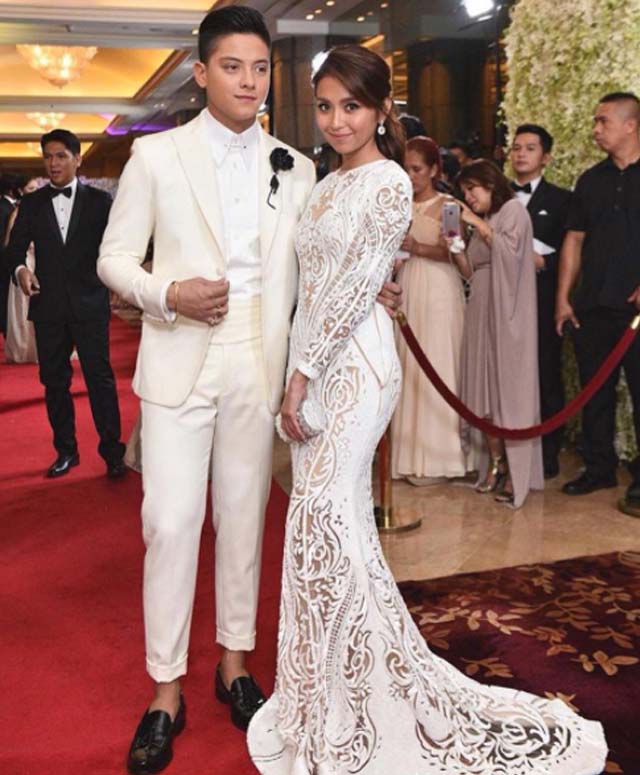 MYRRH LAO TO
Glossy, glamorous, and statement-making—that's how we'd like to describe the #mesmyrrhized look.
And really, you only need to see Nadine Lustre, Sarah Lahbati, and Ylona Garcia to understand this stylist's aesthetic.
Myrrh Lao To's love for fashion began when he was a kid.
He loved the idea that fashion was "an outlet for self-expression."
His professional years started as a full-time assistant to fashion stylist Pam Quiñones.
Myrrh was with her for two years until he went freelance on 2010.
How did you cultivate your sense of style?
I would say that my sense of style is continually evolving, but cultivating my style principles now happens through my travels, through movie references, and through the things I still learn from the actual day-to-day styling jobs.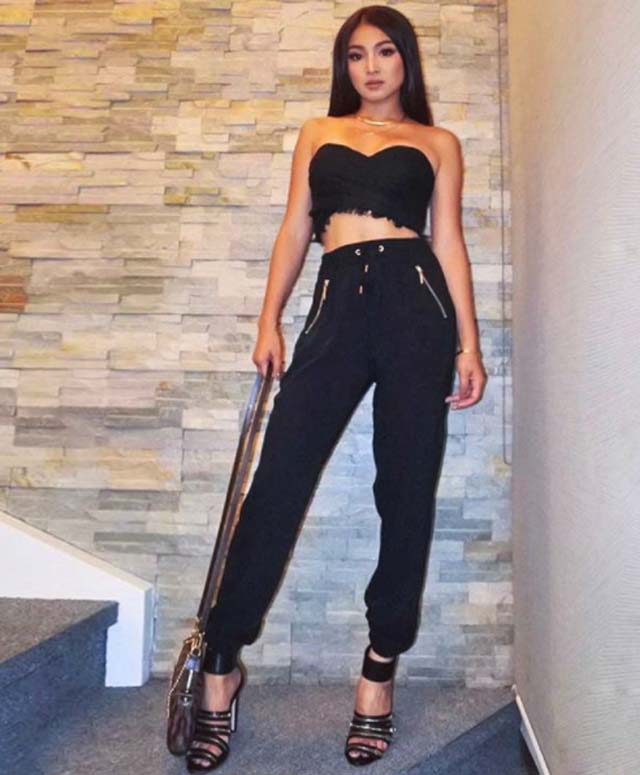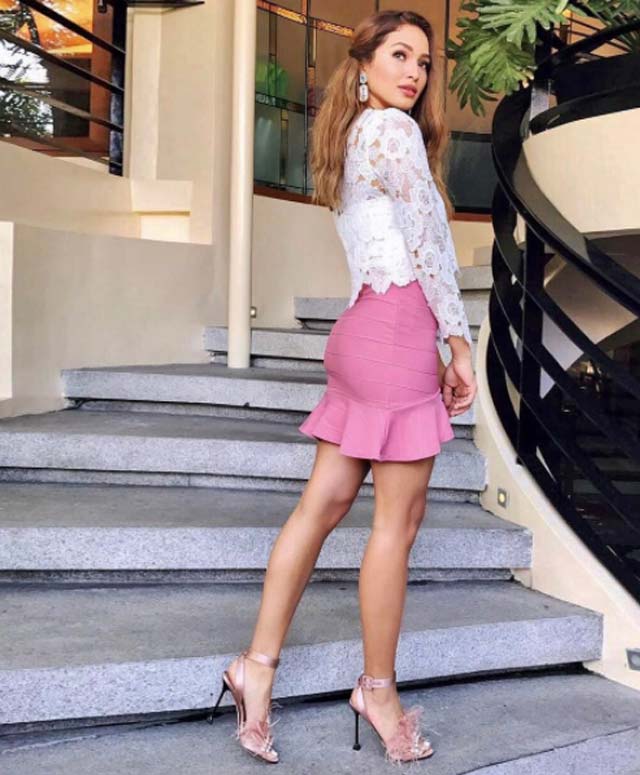 What qualities do you think are non-negotiable in order to succeed as a stylist?
Good work ethics will get you far. Arrive on time (or early), treat the people you work with as professionally as possible, and never say negative things about other people.
Additionally, even if clients don't say it, bringing a ton of options is [tantamount] to assuring them that you got this.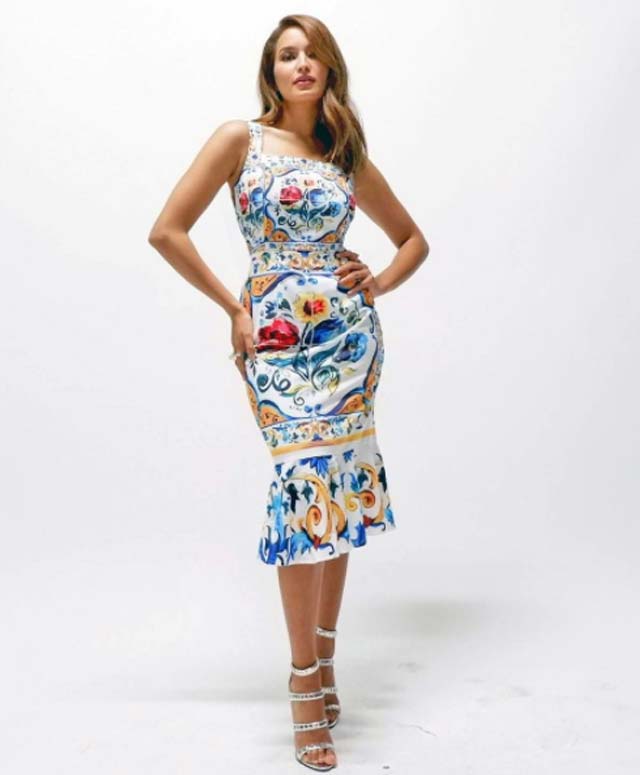 What's the signature #mesmyrrhized look?
Understated elegance that's interesting and reflective of my client's personality.
I always make sure my clients are perceived as confident and mesmerizing.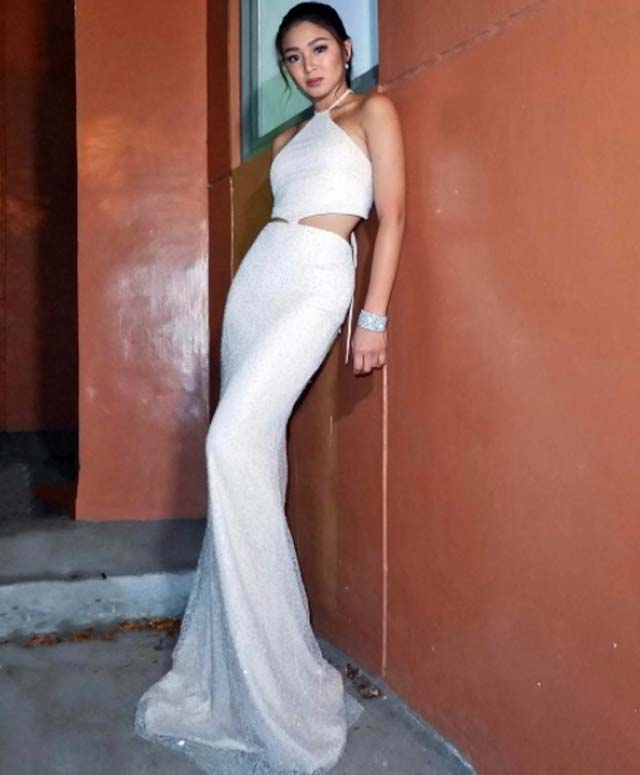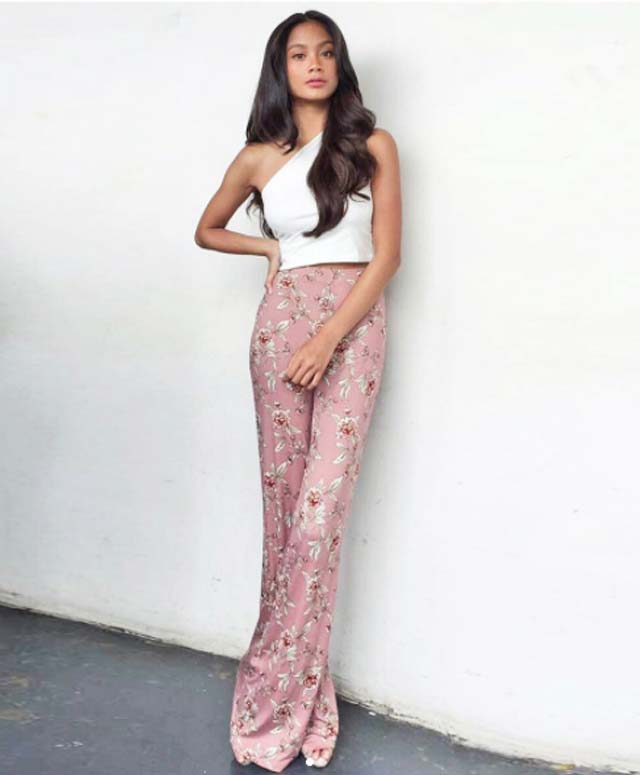 What's your favorite fashion memory from your career?
A lot, actually.
Angel Locsin in that black mermaid Val Taguba dress for Pilipinas Got Talent, Julia Montes in that white Albert Andrada gown for the Star Magic Ball, KZ Tandingan in that black Brit Tripudio number for the Soul Supremacy concert. Nadine Lustre in that red velvet look by Thian Rodriguez for an event.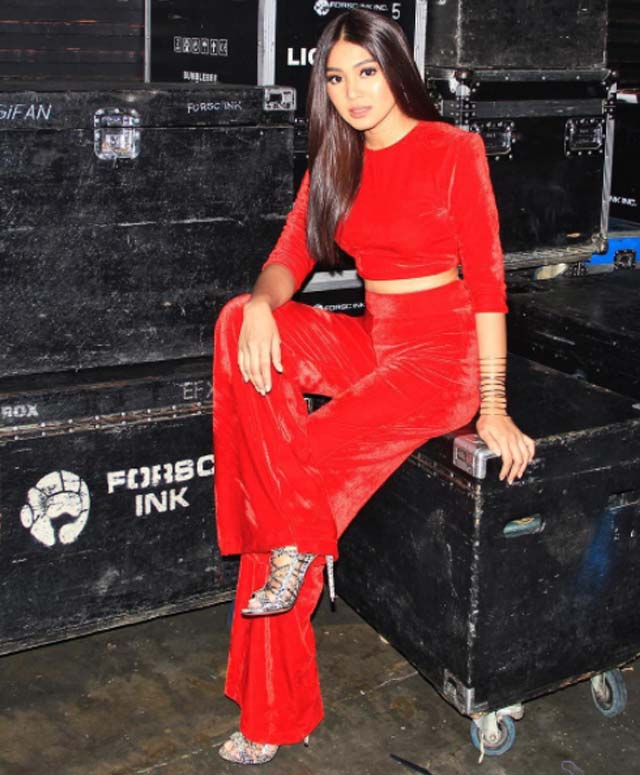 Ylona Garcia in LightShineWhite for her first Star Magic Ball, Kira Balinger in that amazing Kaye Morales look for that ASAP BFF5 prod.
Claudine Barretto in Albert Andrada for Julia Barretto's debut... I have a lot in mind!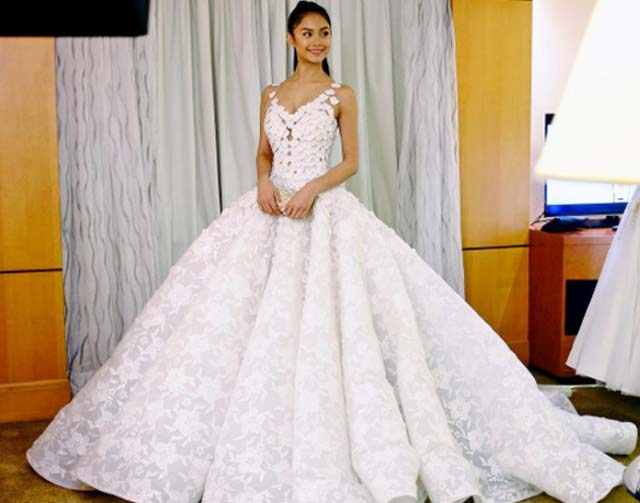 Read the full interviews on Cosmo.ph
This story originally appeared on COSMO.PH.
* Minor edits have been made by the Pep.ph editors.