Who says women beyond their forties can't slay at the fashion game?
One look at these five stylish seniors is enough proof that sense and style defy age, and know no boundaries of race or creed.
In a culture fixated on the trappings of youth, these fearless femmes clearly stand out for flaunting their unapologetic, anti-establishment fashion statements.
However quirky or eccentric they may seem, it's not surprising how these five uber-stylish lolas are giving young fashion bloggers a run for their money.
Iris Apfel: 576,751 followers
At 91 years old, Iris is a fashion legend.
She is an interior designer, textile maker, professor, and businesswoman.
Despite nearing a century, Iris continues to attend prestigious fashion galas and enchant people with her whimsical OOTDs.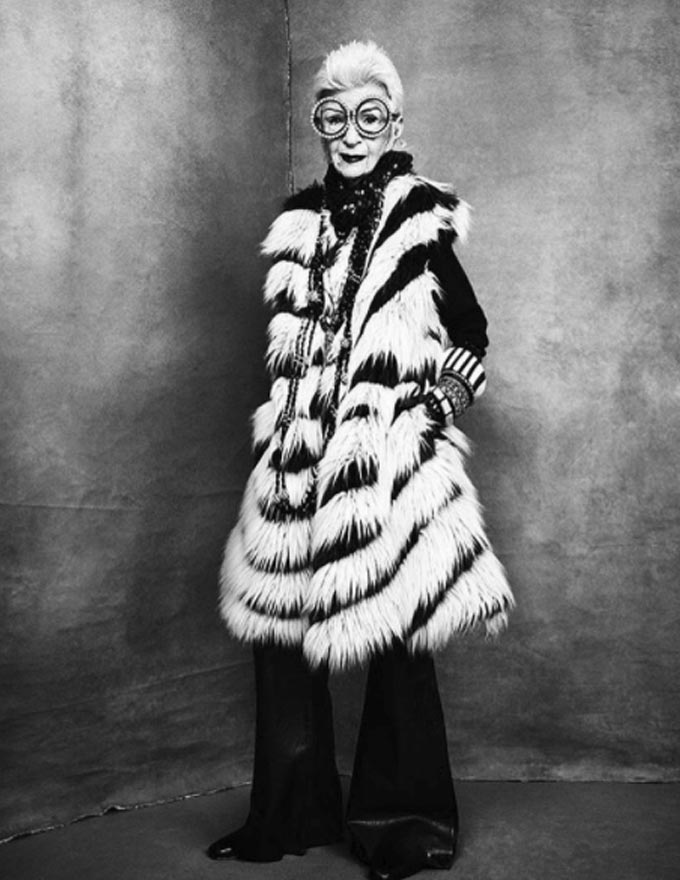 Lyn Slater: 209,071followers
Lyn doesn't count herself as a celebrity, but she has become an "accidental icon" as the title of her fashion blog suggests.
A senior university professor, Lyn started her blog to give the "urban, modern, intellectual aesthetic" a niche in the digital sphere.
The 63-year-old wanted to give women with "interesting but ordinary lives" a space to express their love for fashion.
Lyn is also a model under the Elite Model Management London.
Linda Rodin: 158,085 followers
The Telegraph named her "the most fashionable 60-something," but don't think Linda splurges on luxury items to curate her style.
Linda actually bargains for her designer clothes at weekend markets, because she never quite understood why people get waylaid into empyting their pockets for those designer prices.
"Who pays those prices?" she told the The Telegraph.
A former fashion editor and stylist, Linda concocted her own beauty brand in her own kitchen.
Estée Lauder acquired her brand which soon fueled her beauty empire.
The 68-year-old beauty mogul also does modeling on the side.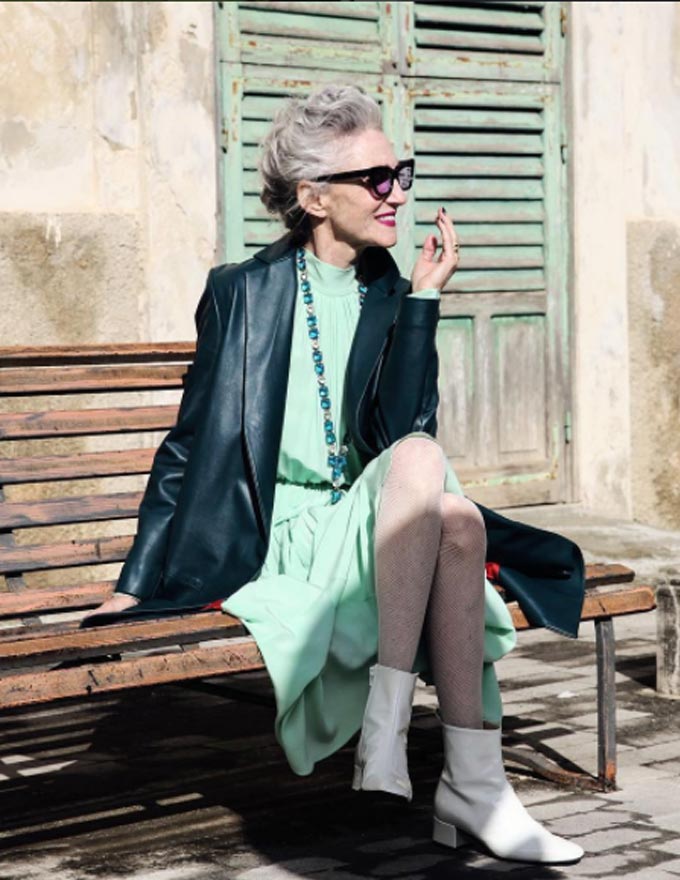 Sarah Jane Adams: 153,895 followers
Jewelry designer Sarah Jane doesn't let age get the best of her.
In an interview with ABS Australia's program Lateline, Sarah Jane described her rocker-gypsy style as just her own personal mash-up.
"My style is, it's just me really.
"It's all the stuff that I've gathered over the years that I've put together. I mash it up.
"I still wear clothes that I had when I was 18, 19.
"I still have the same head, I'm still the same person inside," she asserts.
She's still young at 61.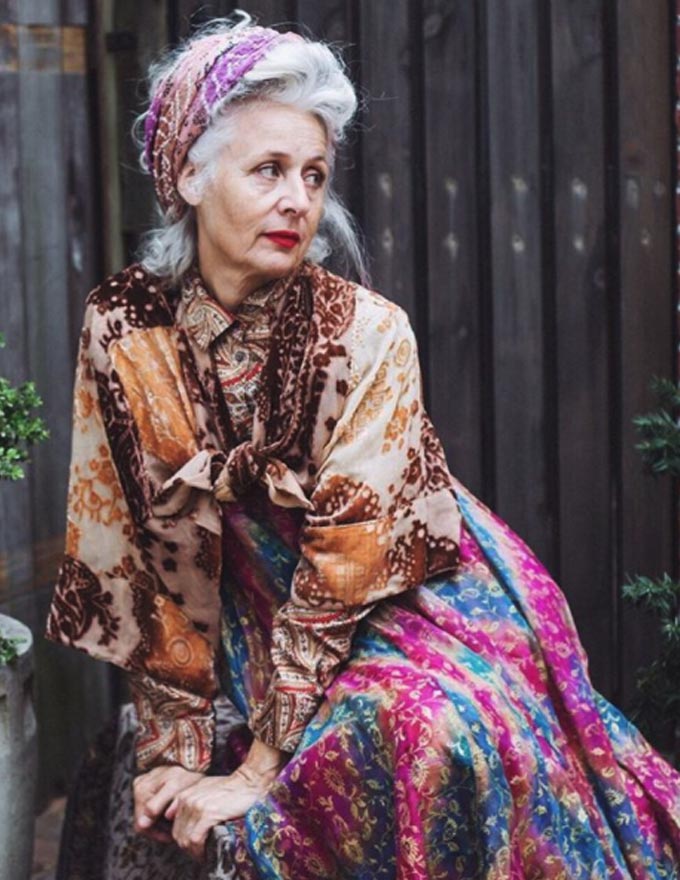 Beatrix Ost: 48,085
In an interview with National Geographic, 76-year-old Beatrix advised, "Live your life as a piece of art."
She is an artist, film and theater producer, designer, actress, writer, and jewelry designer.
The multi-hyphenate artist described fashion as a concept that "comes from within—[my] concept of body and mind."
Her key to fashion is being at ease with yourself.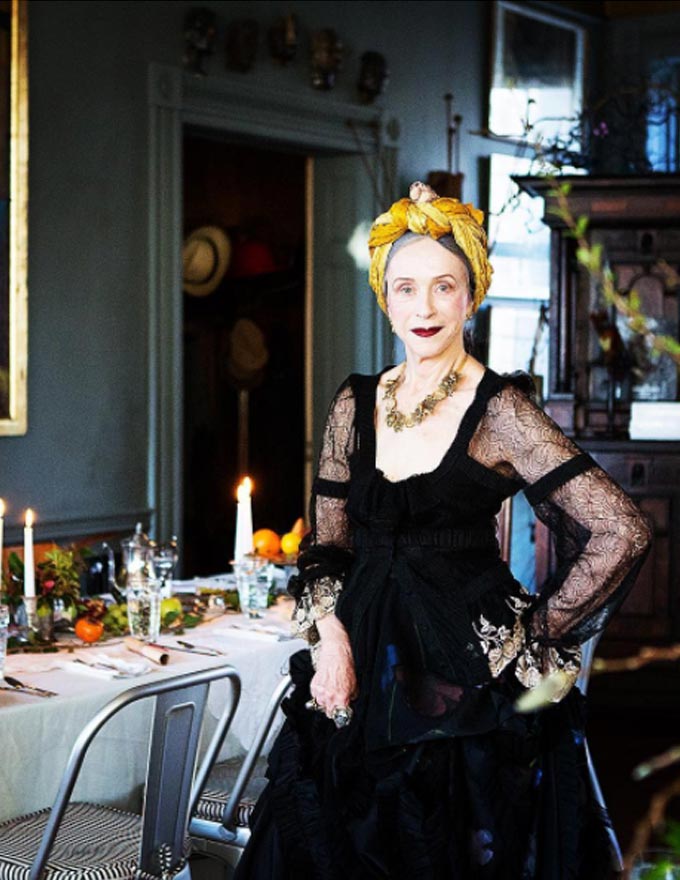 Read the full list on Cosmo.ph