The announcement of Erik Matti's film adaptation of Darna reignited everyone's fascination with the Filipina superhero, and reintroduced the rest of us to our own comic book superhero universe.
Pinoy komiks fans saw this as a great opportunity to flex their creative muscles and pitch their ideas as to what a modern, "millennial," and even "conservative" Darna would look like today.
With Liza Soberano as the new face of Darna, various concept artists and illustrators drew their own versions of Liza as the Amazing Warrior Maiden or "Kamangha-manghang Dilag" featuring sleeker and more streamlined costume concepts.
Here are 14 stunning fan concepts that make us more excited about the film.
Ever wondered how Liza would look in that famous two-piece red bikini with gold stars?
Artist RamRam Nismal posted his rendition of the iconic costume on his Facebook page.
Liza sported a ruby-encrusted winged medallion tiara as her head piece.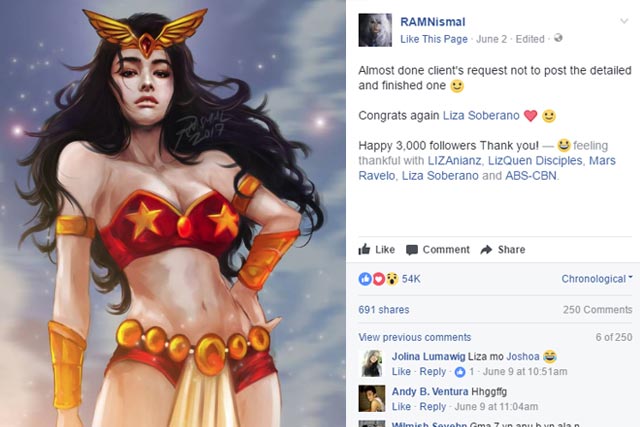 For a more "conservative" take, the artist gave Darna a one-piece body suit and added a splash of blue to complete the colors of the Philippine flag.
This costume was reminiscent of Wonder Woman's look.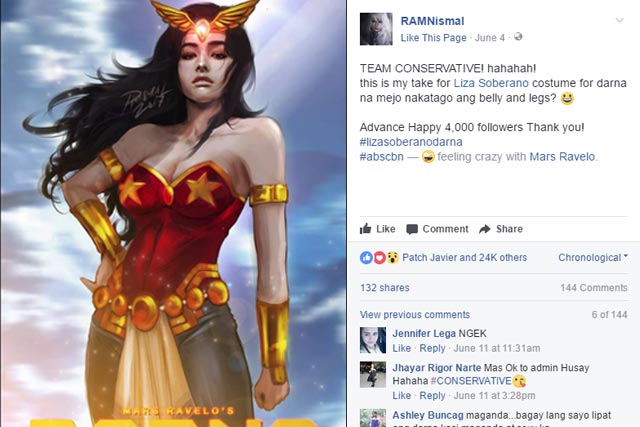 Freelance artist/illustrator Nonelart also uploaded two versions of Darna in a one-piece body suit.
The first version covered most of the top, with the halter neckline connecting seamlessly to Darna's head gear.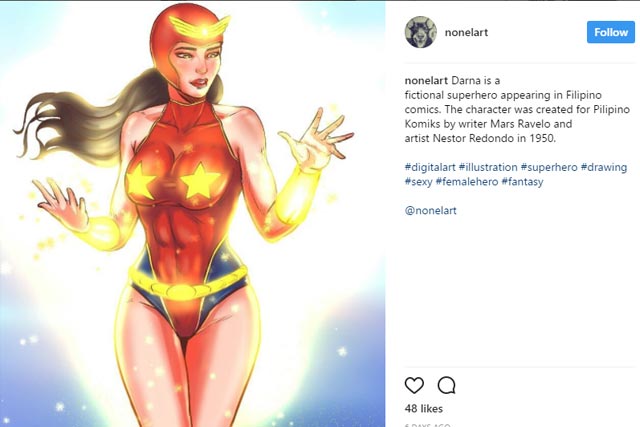 The second version showed less skin with the suit covering the legs as well.
It also included Darna's iconic loincloth as a design.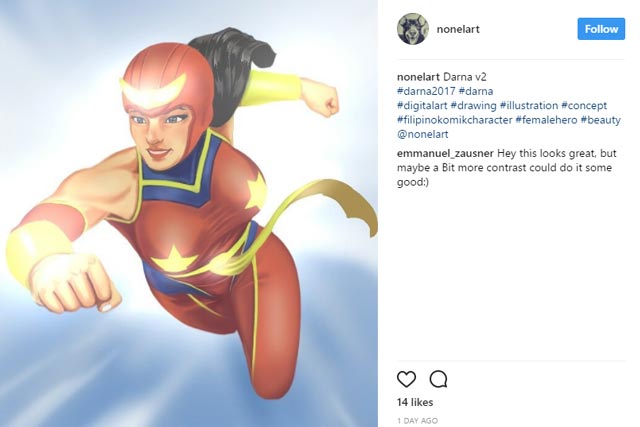 Reginald Kira's design totally deviated from the original suit.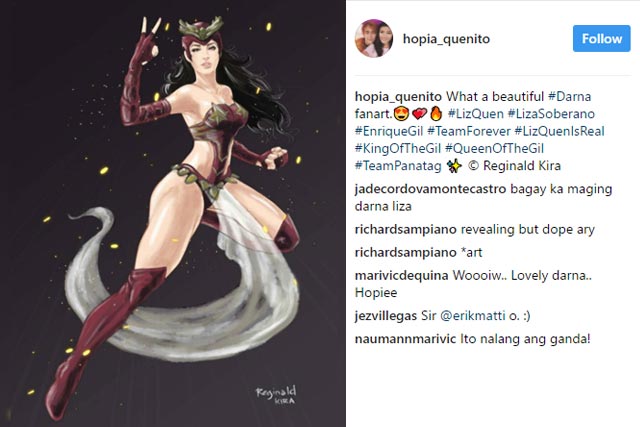 Concept artist and illustrator Justine Cruz updated all the classic elements of the Darna costume with a one-piece steel bodice armor.
The loincloth added a soft touch to the metallic design.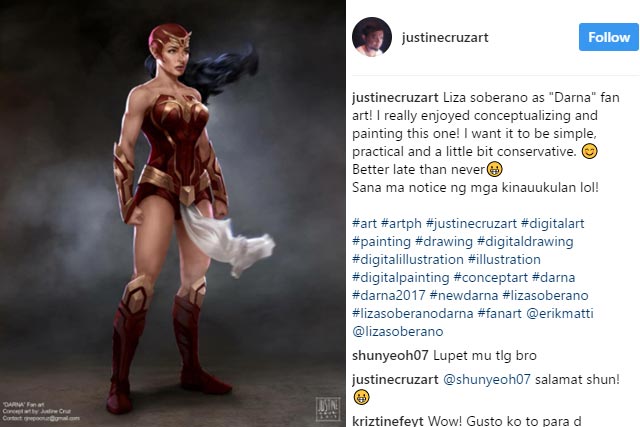 Artist Yano Covarrubias gave an ethereal feel to Darna's costume with its softer silhouette and details.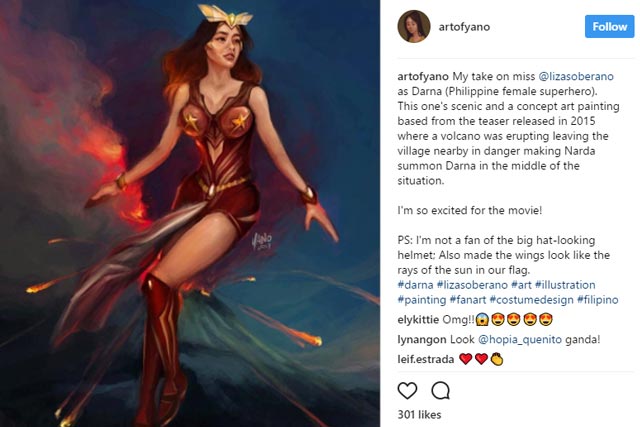 Fashion illustrator/Architect Ar. Rob Francisco followed suit with a more refined take on Darna's overall look.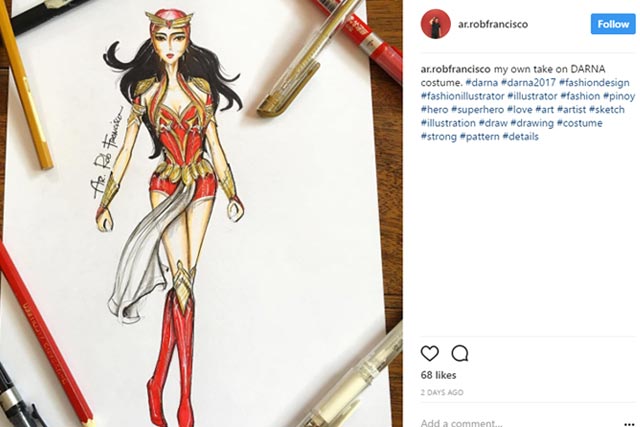 Artist Kevin Libranda threaded his two-piece armor into one bodice with illusion cut-outs.
The helmet and thigh-high boots made the full battle armor appear to be one whole ensemble.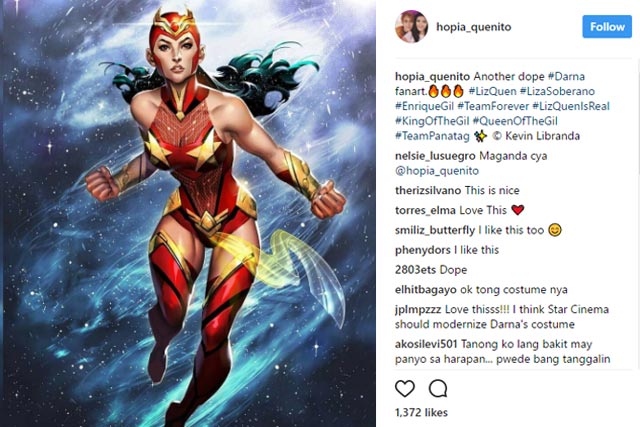 For his part, graphic artist Gpao Villeza traded the bikini top with a corset. It still featureed the gold stars on each brassiere cup.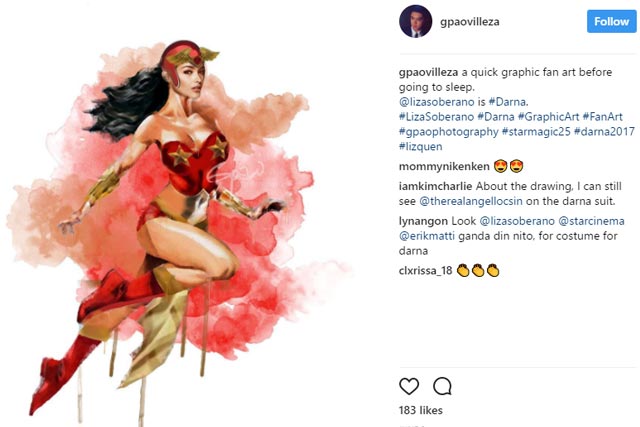 This one was illustrated byGabriel Santos.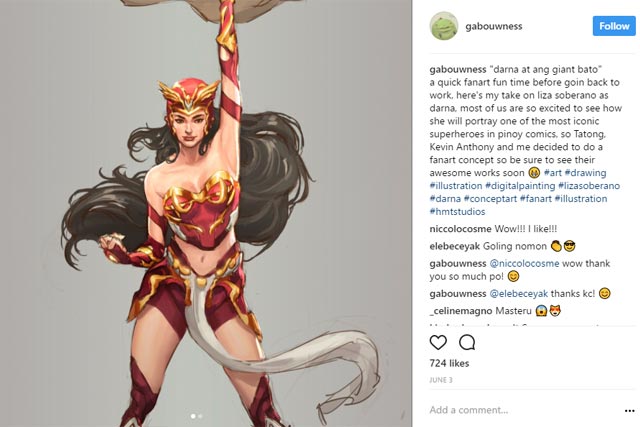 Joyce Ann Gaspar had a Philippine twist to the Spartan warrior battle suit.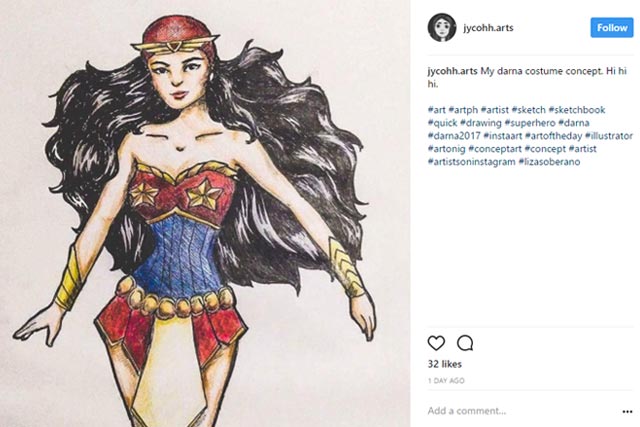 Jet found costume inspiration from another female superhero: Captain Marvel.
In this version, Darna is fully protected in her body armor.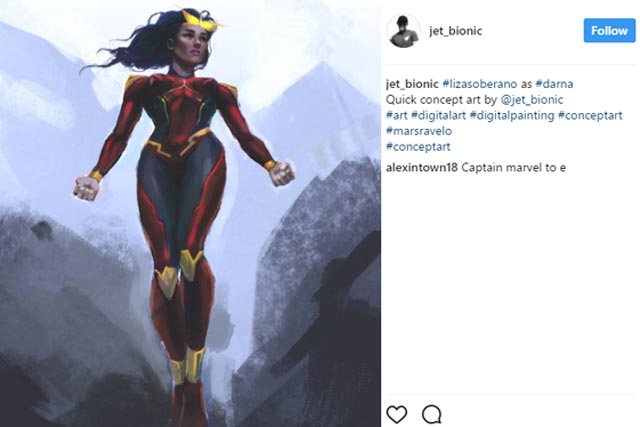 John Dimayuga's design took a similar inspiration, but stuck with Darna's red and gold colors.