In a recent vlog, Queen of All Media Kris Aquino confided she's been collecting vintage Chanel bags.
Why the sudden compulsion?
For starter, the French luxury brand has been listed by DailyMail UK as one of the most valuable designer handbags, according to research done by the fashion website Vestiare Collective.
Other luxury brands among many on the list are Hermes, Louis Vuitton, and Balenciaga.
Rare Chanel and Hermes styles, especially the vintage ones, are priced three to ten times max their initial value.
The former Kapamilya star further revealed she has tapped her friends, Aimee Hashim of LoveLuxe Bags and Trisha Cuason of Vintage Restore, to help with her acquisition of Chanel vintage bags.
The 46-year-old TV host/actress said in the two-part video blog that her curiosity about vintage bags was roused by her visits in Hong Kong.
She recalled, "Kasi napansin ko, every time I would go to Hong Kong sa Lane Crawford, may buong section na bakit puro vintage? At ang mamahalin nila!"
She proceeded to do more research by watching YouTube blogs about vintage bags, and that inspired her to look into the aspect of investing in a collection of vintage bags.
She wrote, "It started because I began subscribing to several YouTube channels: some of them being TokiYuYu (right before our Tokyo trip), Carly Cristman, Sugar Mamma, and Opulent Habits... Yun na, na-obsess with their content and I became a binge, and to Bimb's shock REPEAT viewer. Opulent Habits is a US Luxury Consigner and they had simple, easy to understand videos, mostly focusing on Chanel bags.
"At the same time I read the latest book of Ines de la Fressange, PARISIAN CHIC LOOK BOOK and the love for French culture and sophistication emerged with such a vengeance because of my Mom's DNA—she had a double major in college, Math and French; plus there was all the news about the uplifting victory of their new President, Emmanuel Macron and I was CAPTIVATED."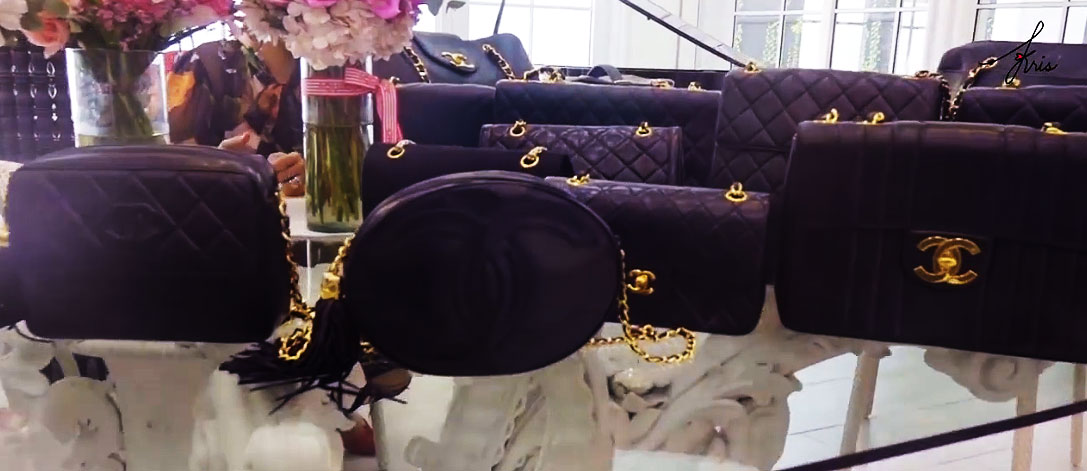 Kris's vlog features at least a dozen of vintage Chanel bags, most of which Kris bought on her recent trip to Japan with Aimee.
The TV host added, "Opo, pasensiya na po kayo. Binili ko kasi reward sa sarili!"
Kris added, "I'm just so passionate about these vintage bags kaya sabi ko first time nito na gagawin ko kasi na-excite talaga ako sa kanya!"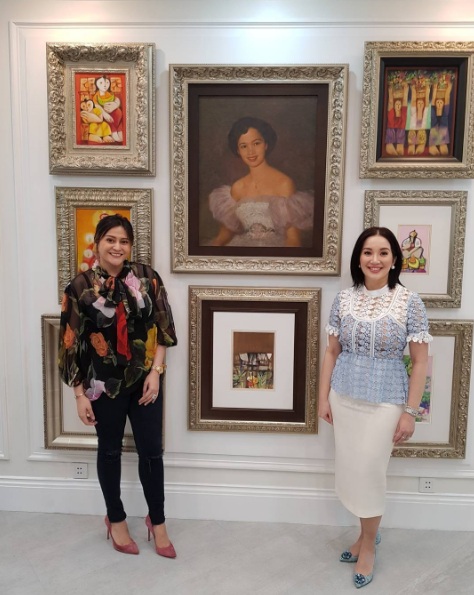 We also learned a few more details when purchasing vintage Chanel bags:
1. Those with six-digit serial numbers dated 1985 or earlier are considered rare.
2. Those made from 1986 and above have seven-digit serial numbers that start with 0.
3. Collectors of vintage Chanel bags prefer those that were made in France.
Trisha explained, "Quality-wise, and the form and everything, there's not much difference [from those made in Spain and Italy]. But people wanted to get something that's made in France because Chanel is an institution in France."
4. Quality vintage bags found in Japan are sought after, because Japanese women are known to handle their luxury bags with meticulous care.
A warning: Be careful with the details and make sure to do a lot of research (or bring an expert) to avoid fake bags.
Watch the first part here:
Here's the second part: