Senator Sonny Angara's wife Tootsy wears a multi-layered Pitoy Moreno dress at this year's State of the Nation Address (SONA).
But this vintage dress holds a secret: believe it or not, she wore it 26 years ago during her junior prom.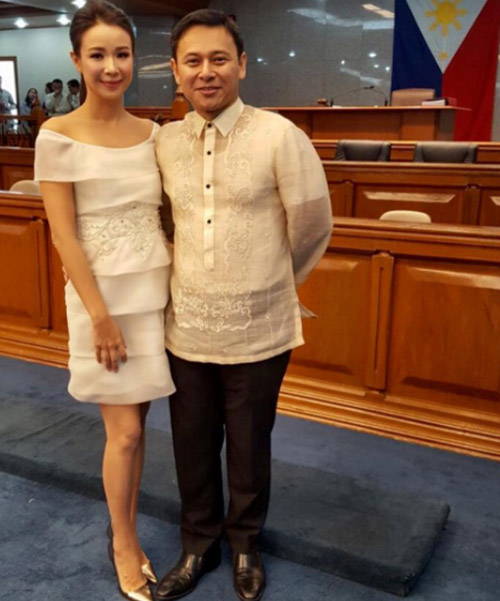 Tootsy writes on Instagram, "Didn't get to prepare and ended up wearing this Filipiniana Pitoy Moreno dress that I wore to my junior prom in 1991 (26 years ago)."
The 42-year-old mom of three children also mentions that she didn't do any alteration for the prom dress to fit.
"Ignore the fit as my 42 year old body is definitely different from my 15 year old self #promdress #sona2017 #noalterations"