Dra. Vicki Belo has a closet that fashionistas would like raid.
Aside from her designer clothes and shoes, she also has an impressive bag collection.
Name a famous luxury brand—Hermes, Gucci, Prada, Dolce & Gabbana, Fendi, Dior, to name a few—she has them.
But Louis Vuitton is among the beauty doctor's favorites.
In fact, she recently added an LV "Capucine Skyline" handbag to her ever-growing bag collection "in commemoration of my wedding in Paris."
Dra. Vicki is set to tie the knot with Hayden Kho Jr. in Paris this September.
Their civil wedding took place here in Manila last June 2017.
Back to her new LV bag, which is also an early wedding gift to herself, here's a portion of her caption: "Because it's raining outside and it's hard to take an #ootd, I'm taking a #bagfie instead."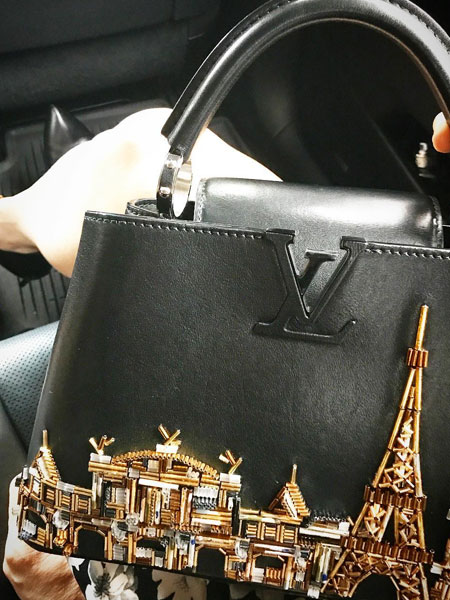 Her bag, according to the brand's website, has 1,200 tone-on-tone beads embroidered to form the Parisian skyline.
Its cost: 48000€ or PHP284,005.
This limited-edition bag comes in various designs of skyline: New York, Hong Kong, and Dubai.
Prices vary depending on the city where it will be purchased.