Kaila Estrada has already proven that she's not your typical celebrity daughter.
The 21-year-old daughter of Janice de Belen and John Estrada is slowly but surely making her mark in the modelling industry, independent of the influence of her showbiz parents.
PEP.ph (Philippine Entertainment Portal) learned more about this budding supermodel in an interview last Tuesday, July 25, at the launch of SM Youth's newest clothing line SMYTH in SM Makati.
Kaila's first foray into modelling started in 2013 when she walked the ramp for fashion designer Randy Ortiz. She was 17, still in her teens.
A year later, she signed with Mercator Models and Talent Management, which has kept her busy with countless modelling gigs—from runway to print.
She said her passion for modelling stirred way, way back.
Kaila narrated, "It kind of just developed over time and became even more and more like who I am and what I want to wear rather than what's trendy...
"And then I realized na parang, 'Oh I like this! I like being in fashion, I like styling myself, I like styling my sisters.'"
She continued, "Eventually, I decided na I want to model because I like to play around with different characters when I'm in a shoot.
"Or wear different kinds of clothes for different personalities on the runway so I really love it."
She names Rihanna and Australian fashion blogger Margaret Zhang as her style icons.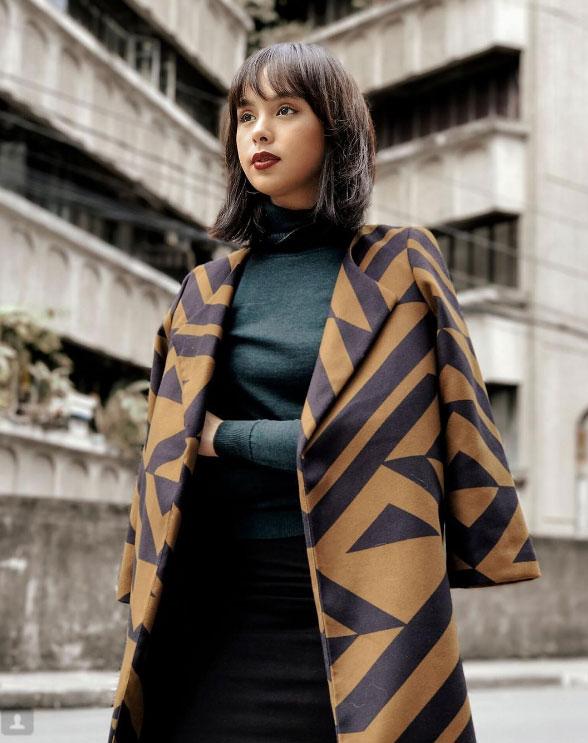 CELEBRITY PARENTS. It can't be denied that being a celebrity daughter has its perks, but it also comes with a lot of challenges.
Kaila explained, "I guess the face that you have to live with people knowing who you are, like when you go out, the anonymity isn't there.
"Everybody knows who your parents are and everybody knows who you are."
She added the challenge lies in dealing with the lack of privacy and keeping up with the family name.
Janice's youngest daughter said, "Sometimes people will pressure you to go to the same industry even if it's not what you want.
"But, gladly, I don''t have that problem that much.
"So I'm lucky, I'm one of the fortunate ones who are able to separate myself from that and still be doing what I want."
Kaila became known after her gorgeous photos on Instagram went viral a few years back. Now, she's a certified Instagram style star with over 116,000 followers at press time.
Does she feel pressured to look her best at all times?
Kaila answered, "There is a bit of pressure because people see you and people admire you for your style or some people look up to you.
"It's not really the pressure to look good but look presentable all the time."
How long does she it take her to plan her OOTD?
She said, "To be honest sobrang tagal, kunyare for an event, pinaplano ko na ng mga days before kasi mai-stress ako kapag nagpanic-dressing ako.
"And I like to wear it a few times on myself before I go to the event para alam ko na bagay talaga or if there's something I want to change."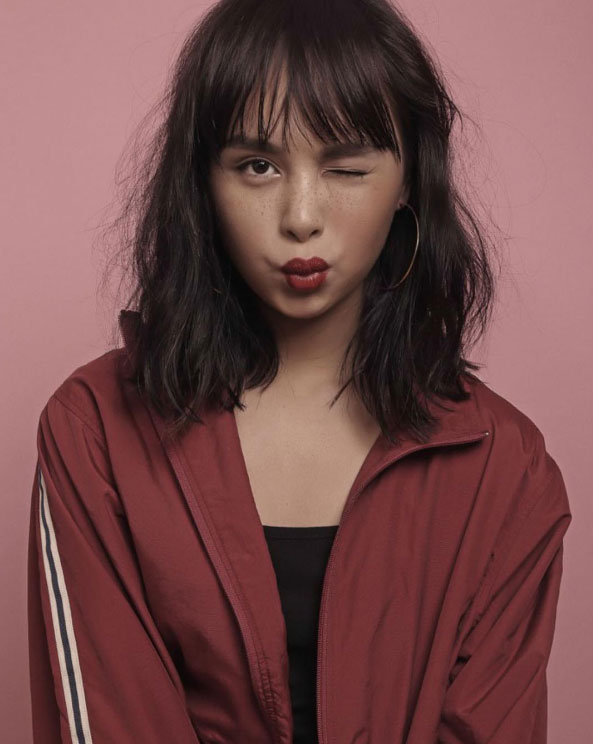 KAILA, THE MODEL. If there's one thing Kaila is most proud of, it's that she started her career from scratch. Having the Estrada/De Belen surname might have it's advantage, but Kaila did her best to get where she is now.
She told PEP, "I'd like to think I worked hard for it, to deviate from that kind of industry because you know, modelling is something that I've always wanted to do ever since I was 16.
"And when I tried it out, I'm glad that it worked.
"I also joined the SM Youth Go-See competition and then when me and my partner, Kyle [Perry], won the competition, it really opened a lot of doors for me.
"So I feel like, it's really just about taking the opportunity as it comes, no matter how big or how small and then really working hard for it.
"If it's really something that you want, if you work hard for it, you'll get it."
Four years in the glamor biz, Kaila still sees herself as a newbie who still has a lot to learn.
But there's one thing about modelling she'd like everyone to know: it's not all glitz and glam.
She said, "It's really cutthroat! There are a lot of competition out there, and a lot of really really talented people—a lot of talented designers and a lot of really really great models.
"And you know, it's so easy to be replaced, but the more unique your style is, the longer you'll stay in the industry."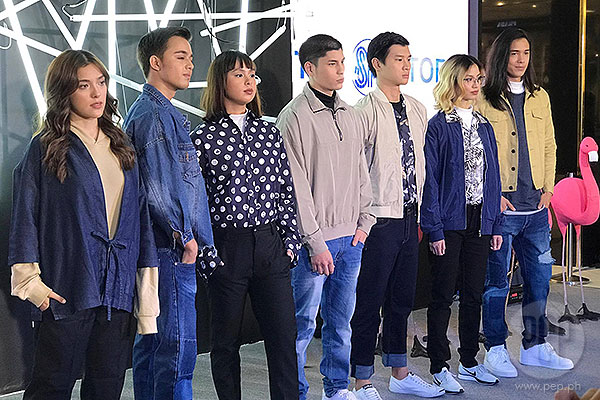 FASHION JUNGLE. With intense competition in the modelling industry, Kaila said being unique or having at least a distinct style pays off.
"I like to think that every model has an edge and not every person is the same as the other," she mused.
"So for me, I'd like to think that my hair style is an edge for me kasi I have bangs and people really remember me for having full bangs.
"Or sometimes, I like to change my hair a bit so they say na parang one of my signature [feature] is my eyebrows."
Kaila admitted that she had to face a lot of rejections when she was starting out as a model.
Instead of feeling resentful, she said she consoled herself by hanging out with her family "because when I'm with my family, I feel more at peace.
"They're my support, my main support group so I like to be around them and like watch a movie or eat out or grab coffee or just really spend time with them.
"When I'm with them, gumagaan yung loob ko and they always tell me na other opportunities will come and it's not to late so I really appreciate that."
At 5'7, Kaila is on the shorter side of the model spectrum. Rather than feel insecure beside the more statuesque beauties, she said it strengthens her resolve to work on her confidence.
She recalled, "I really really struggled but I feel like now is the only time I felt the most confident especially, starting out before, I would go out to several castings in a day and not get anything.
"Siyempre parang sobrang hina na ng loob mo nun, parang ayaw mo na ituloy pero I still kept pushing."
Kaila added, "I'm not so tall so I don't get a lot of runway jobs, so parang I just kept, 'Hindi, ito talaga yung gusto ko! I'm gonna try harder, and I'm gonna work harder.'
"Eventually, it paid off so I'm really really glad.
"As you get older and as you mature more, you can deal with it better. And also you get to know yourself more so you're able to cope with rejection better, in my experience."