GMA-7 actress Heart Evangelista recently introduced her new favorite designer, Russian couturier Ulyana Sergeenko, via her Instagram account.
On Monday, July 24, the 32-year-old Kapuso actress was spotted clutching a a white ceramic rose minaudière with gold hardware and leaf detail from the designer's Fall/Winter couture collection.
Heart actually got the bag after the designer's showcase at Paris Fashion Week last July.
In a series of Instagram posts early today, August 2, Heart recounted her experience with the luxury fashion brand as part of her #lmparisdiary.
She wrote: "This is it! I'll be sharing my #UlyanaSergeenko experience in my #Paris diary part deux! Keep your eyes peeled...
"P.S. This is one of my fave looks [right] from her Fall Couture 2017 show, and that's the bag I used during the SONA. #lmtravels #lmparisdiary"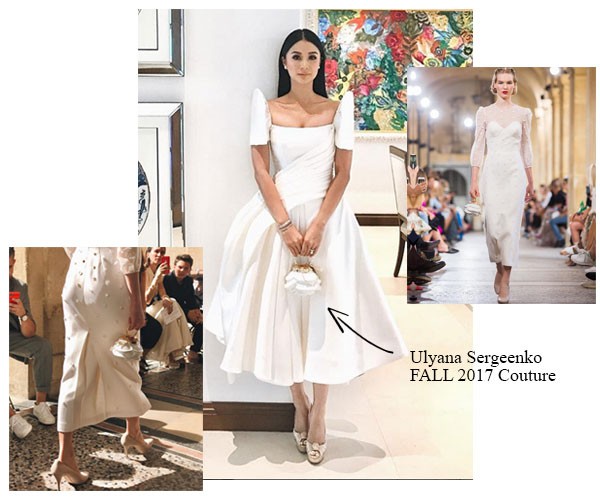 Ulyana Sergeenko is a well-known street-style star and dubbed as one of the "faces of Russian fashion revolution."
According to Businessoffashion.com, the 32-year-old designer and ex-wife of Russian billionaire Danil Khachaturov is a VIP couture client of luxury labels, including Dior, Chanel, Valentino, Givenchy, and Jean Paul Gaultieran.
She often collaborated with local couturiers in Russia before joining the fashion industry.
Ulyana started her eponymous label in 2011 out of frustration at not being recognized for her collaborations.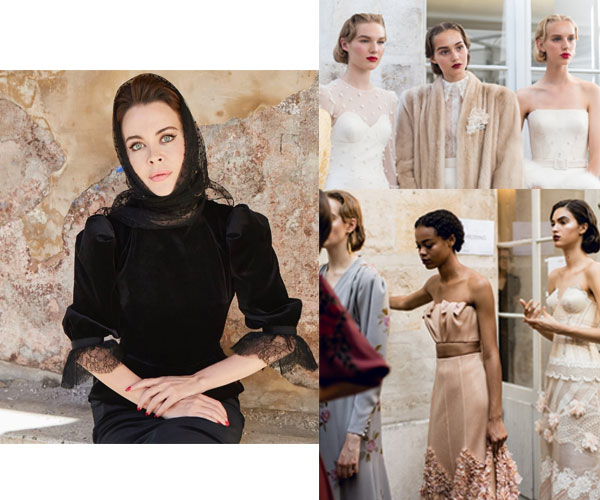 Heart had a private fitting of the brand's couture at Hotel Le Bristol Paris.
In one of her posts (right), Heart shared a fashion advice: "Aside from style and color, it's important to get the fit right. Oh tape measure, please be kind! #UlyanaSergeenko #lmtravels #paris #lmparisdiary"
She also showed one of her top picks from the collection: a sheer floor-length polka dot dress (left).
Her caption: "What polka dreams are made of! Also love the floral one behind it! Oh how nice it is to be playing dress up like a doll! #UlyanaSergeenko #lmtravels #paris #lmparisdiary"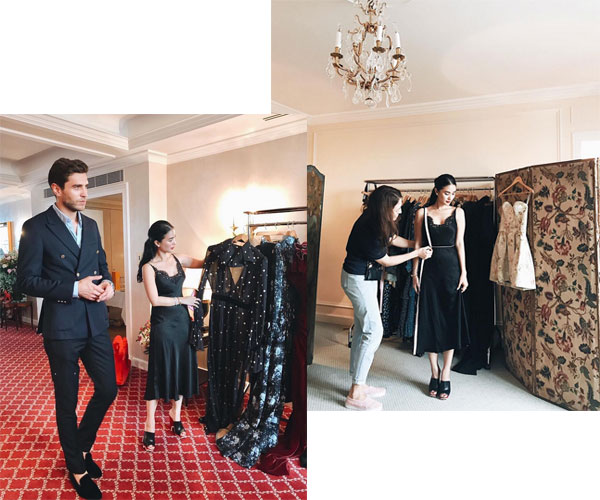 Another of her favorites was a long-sleeved wrap dress, which Heart most likely bought, based on her caption.
Heart said, "Trying on this sample from the Fall/Winter Demi Couture 2017/2018 collection. Can't wait to wear a version of this soon! #UlyanaSergeenko #lmtravels #paris #lmparisdiary"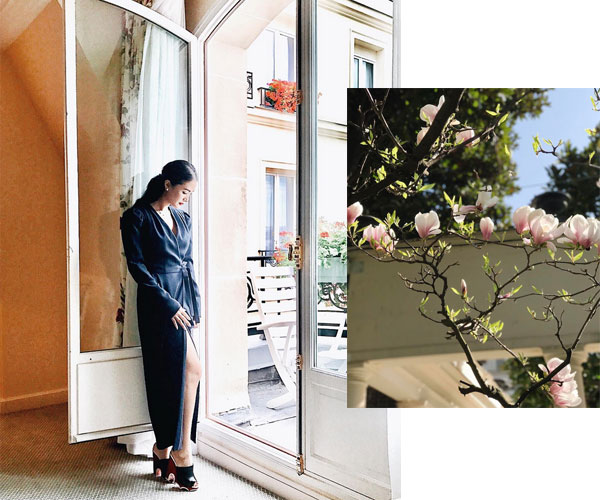 The Kapuso star was thrilled to be trying on some of the designer's accessories and ensembles.
She wrote, "Fell in love with this ultra feminine and delicate three-piece ensemble worn on the runway in the last Fall #Couture show. Check out the #details: the craftsmanship is amazing! #UlyanaSergeenko #lmtravels #paris #lmparisdiary"