Far from everyone's assumptions, K-pop star Sandara Park prefers to keep her fashion style simple.
In fact, a quick look at her Instagram account reveals the 32-year-old star's penchant for street-style wear.
Sans the camera, Sandara enjoys her favorite jeans and T-shirt combo.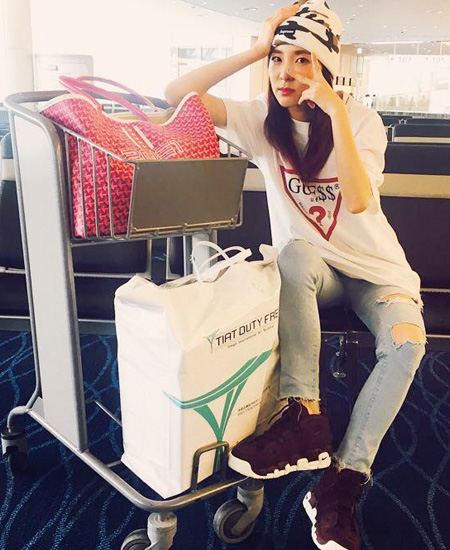 Except that lately, Dara said, "I'm really into loose pants because I don't like wearing skinny jeans anymore.
"It's too hot."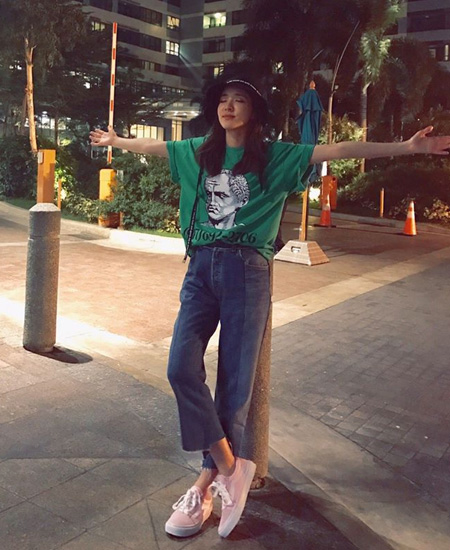 In an interview with PEP.ph (Philippine Entertainment Portal) last Tuesday, October 10, 2017, at the Head and Shoulders Supreme Media Launch at the Green Sun hotel in Makati City, the Korean star described herself as a not-brand-conscious shopper.
She said, "I think it's not about the brand, pero when I like one brand, parang talagang binibili ko lahat kasi I love that style."
She enthusiastically told the press that some of her inexpensive clothes were bought right here in the Philippines.
Asked what the cheapest fashion item in her wardrobe is, she proudly said, "I bought a Boracay T-shirt for 199 pesos."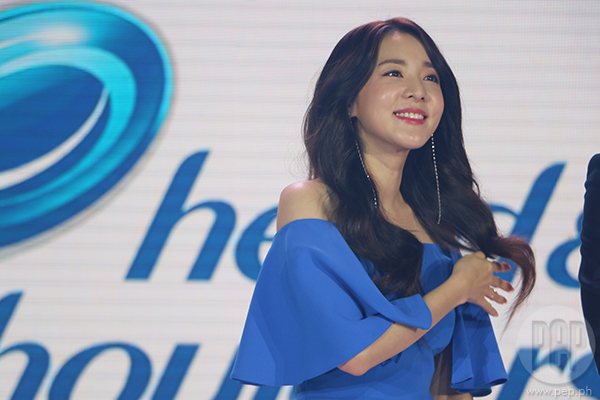 Agreeing with Dara was her co-brand ambassador, Thai heartthrob Mario Maurer, who volunteered that he himself buys second-hand items.
Among them is a cap that he referred to as "vintage."
The 28-year-old actor also told PEP.ph and other media present, "When I go out, sometimes it's not always about the brand—sometimes it's, like, mix and match."