Fashion designer Rob Ortega is presently one of our local celebrities' go-to designers.
ABS-CBN stars Kathryn Bernardo, Sofia Andres, Janella Salvador, and Ylona Garcia, among many others, have worn his creations.
Last July, one of his designs was donned by Liza Soberano, who caught the attention of Vogue.com.
At the Manila Fashion Festival: Beyond Spring/Summer 2018 in EDSA Shangri-la Hotel, Mandaluyong City, last October 17, Rob revealed to PEP.ph (Philippine Entertainment Portal) what he had to go through before his designs made their debut last year.
"It has always been my first love and right after college, because I needed a job, so I ventured into styling.
"And then, when I had more courage and experiences, I pursued my first dream which is fashion designing."
The 27-year-old designer finished his degree in fashion design at the De La Salle - College of St. Benilde in 2010.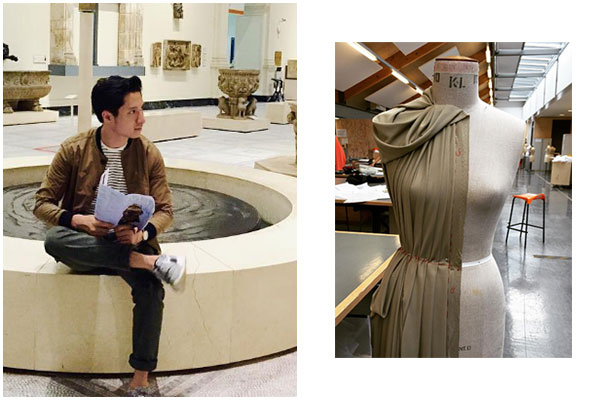 A few years later, he pursued an advanced degree in fashion at the Central Saint Martins, which is considered one of the best fashion schools in London.
Some of its distinguished alumni include Stella McCartney, John Galliano, Zac Posen, Riccardo Tisci, and the late Alexander McQueen, among many others.
Rob resumed, "I think that every country offers their own unique characteristics when it comes to fashion just like here in the Philippines.
"So having the experience to learn in London exposed me to more different techniques in terms of technicalities of creating a dress."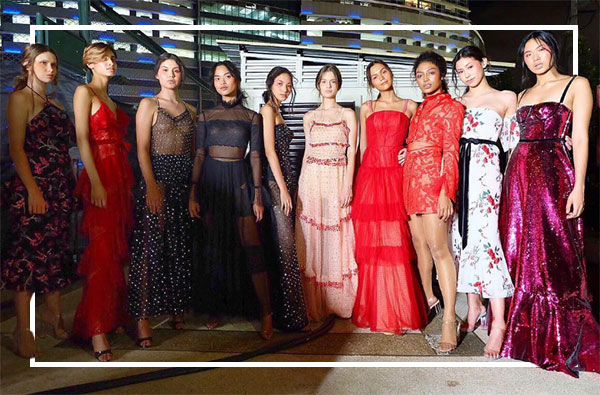 Rob finished his course in 2016, which was also the year he launched his eponymous fashion label.
He gave this advice to aspiring fashion designers: "Love what you do.
"It's this love and passion for your job that will propel you to excel, and to give you the endurance to overcome any challenge or obstacle that this industry may throw at you."
He also mentioned the advice he received from fellow designer Anthony Ramirez.
"Always tell who you are as a designer through the clothes you create.
"It is important to have a designer DNA and stick with it while also keeping in mind the personality of the women who will wear it."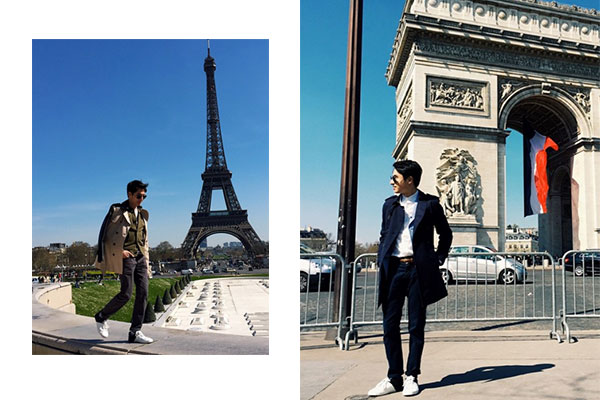 At the moment, Rob hopes to further establish his brand in the Philippines.
"My short-term goal is to definitely establish a solid and sustainable fashion brand in the Philippines, and to contribute to our country's rich fashion culture."
Meanwhile, his long-term goal is to go global.
"Now more than ever, it is more possible to reach the markets in other countries through the power of social media, which is what our nation's top designers are experiencing now.
"This is something that I aspire to achieve in the future."
When asked who are her favorite celebrity muses, he named ABS-CBN's top stars Kathryn Bernardo and Liza Soberano.
He told PEP, "I am obsessed with their style and with the way they bring life to the clothes that they wear.
"Their one-of-kind beauty is complemented by their pleasing personalities."
On Liza, he added, "She's so pretty and then her body is sexy.
"And of course, she's one of the top stars here, so magandang opportunity lagi kapag dadamitan si Liza."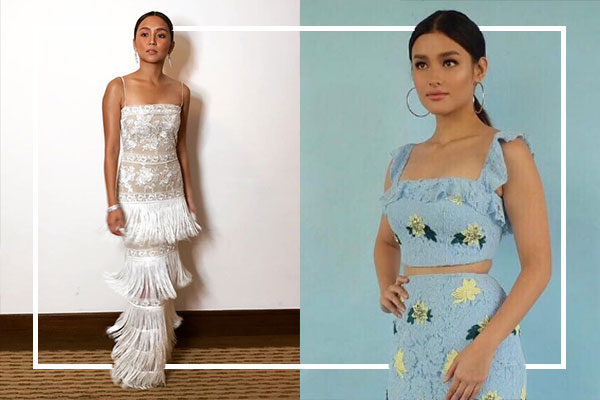 SOUTHERN BELLES. Meanwhile, Rob launched his latest collection titled The Southern Belles at the Manila Fashion Festival: Beyond Spring/Summer 2018.
Asked about his inspiration for this project, he answered, "I started thinking about a romantic scene, and then I visualized the place, the country.
"That was my starting point of visualizing the whole collection. It's kind of like an ode to a Southern Belle, a socialite who lives in the countryside.
'Very romantic, very soft."