The Miss Universe 2017 preliminary round is underway, and the candidates have gathered for the National Costume presentation at the Planet Hollywood Las Vegas.
Rachel Peters unveils on Instagram this year's Philippine national costume, which was a creation of Val Taguba.
The 26-year-old beauty queen wears a gold-sequined bodice with a high bikini cut and a golden winged tail skirt.
The ensemble has a Sarimanok-inspired headpiece, gold arm bangles, and knee-high gladiator stilettos, which were designed by Jojo Bragais.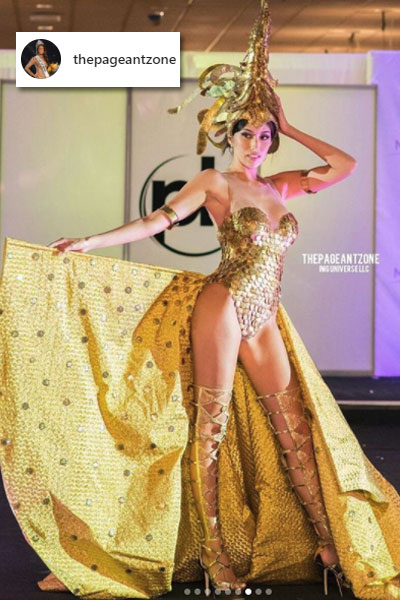 The national costume draws inspiration from the Maranao tribe's "legendary Sarimanok," which is "a symbol of good fortune."
What do you think, PEPsters?
Will Rachel's golden Sarimanok-inspired national costume bring her good fortune at the 66th Miss Universe competition?