Pageant fever is on and tensions run high as the coronation night of Miss Universe 2017 draws near.
Our country's bet, 26-year-old Filipina-British Rachel Peters is in Las Vegas, Nevada, U.S.A., and just finished competing in the preliminaries, where she sashayed in her swimsuit and evening gown.
Yesterday, November 23, she took time out from her busy schedule to call out the source of her coronation gown's leaked photos.
While neither naming anyone in particular nor confirming if the leaked gown was what she would wear to the pageant's main event, Rachel's post fanned the curiosity of netizens.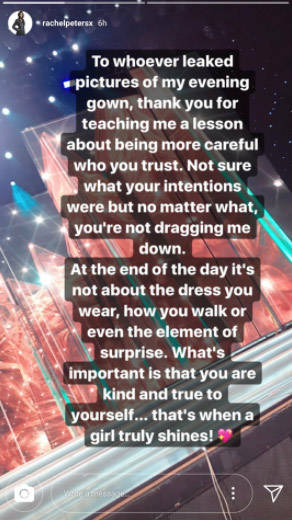 Is she really going to wear that gold gown?
Instagram user Gandang Pinoy claimed, "chuva choo choo lang to mga lodi ! di itey ang chuchuong churva. i'm feeling it."
When translated, the slang could mean: "joke lang ito mga idol. Hindi ito ang totoong gown. i'm feeling it."
In the comments section, the Instagram user further said: "hahaha bes hende pe ete eng teteeng seet ne rechel . ebe pe. dreme leng ete. gets me be?"
The sentence meant, "Hahaha bes, hindi pa ito ang totoong suot ni Rachel. Iba pa. Drama lang ito. Gets mo ba?"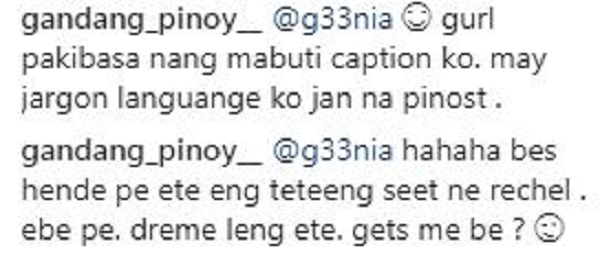 The Instagram user said he/she used slang to deter foreigners from understanding his/her speculation that the leaked gown was just a publicity stunt.
The photos only showed the bottom half of the gown—a gold mermaid-cut skirt with a short train.
It was designed by designer Val Taguba, who also created the gold column gown that Rachel wore during the preliminary evening gown competition.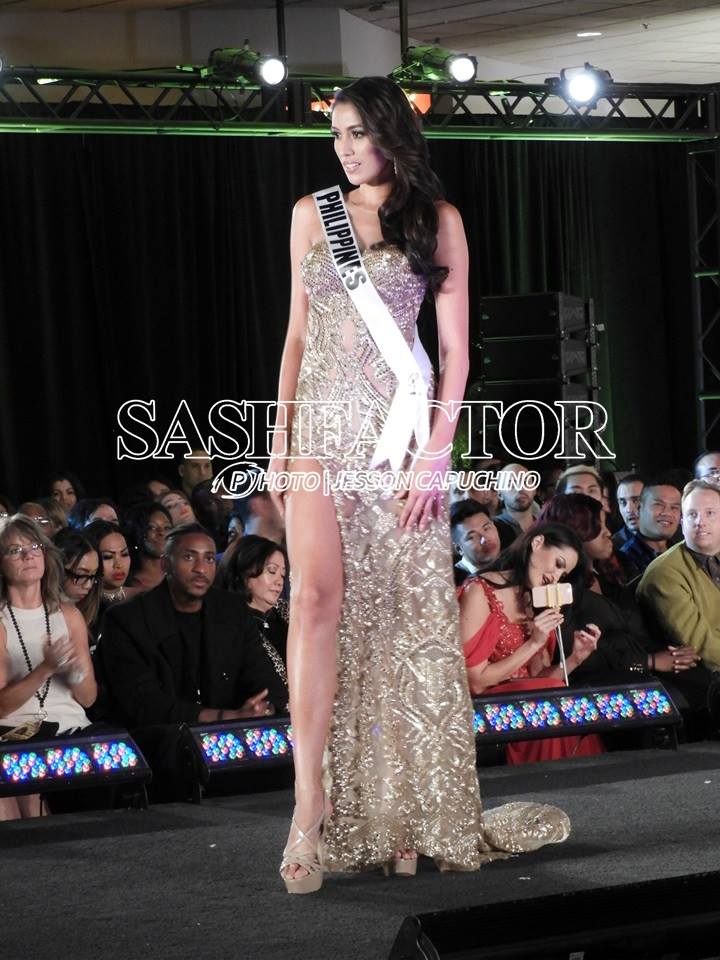 Val Taguba has yet to speak up on the issue.
With a couple of nights left before the coronation on November 26, everyone will just have to wait with bated breath whether Rachel will wow the crowd in that gold gown or a totally different number.
One thing's for sure, we're all rooting for you, Rachel!