Win or lose, Rachel Peters still made the Filipinos proud earlier today, November 27, 2017 (Manila time), at the Miss Universe 2017 pageant, held in The AXIS, Planet Hollywood, Las Vegas, Nevada.
During the preliminaries, Rachel was a crowd favorite, and easily charmed the pageant fans with her beauty, talent, and wit.
Her performance landed her a spot—as one of the wild cards—in the top 16.
The other countries whose candidates were called: Thailand, Sri Lanka, Ghana, South Africa, Spain, Ireland, Croatia, Great Britain, Colombia, U.S.A, Brazil, Canada, Venezuela, Jamaica, and China.
Swimsuit and Long Gown Competition. Rachel also wowed in her two-piece blue swimsuit.
Thanks to her fitness routine which included exercises for the abs and surfing.
Rachel made it to the top 10, together with Venezuela, U.S.A, Canada, South Africa, Spain, Brazil, Colombia, Thailand, and Jamaica.
The women later changed into their long gowns, with Rachel "glittering" in a sequined Val Taguba creation, which, according to one of the commentators, flaunted her curves.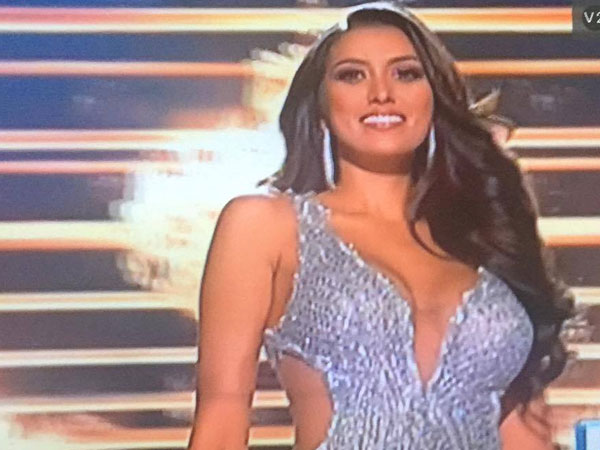 Her Miss Universe journey ended when she failed to make it to top five—South Africa, Venezuela, Thailand, Jamaica, and Colombia.
The top 3 contestants who proceeded to the question and answer portion were Jamaica, Colombia, and South Africa.
In the end, it was Miss South Africa Demi-Leigh Nel-Peters who wore the crown as Miss Universe 2017.
Rachel's fate was similar to MJ Lastimosa's who placed in the top 16 and top 10 in 2014.