The latest celebrity to join the colorful and eargasmic fan world of K-Pop is Kris Aquino.
"Kinain na ng sistema!"
This is how netizens describe Kris as a K-Pop convert.
On December 2, the former Kapamilya star related via social media how she became a fan of the seven-member boy group Bangtan Boys, aka Beyond The Scene (BTS), after watching their performance at the American Music Awards 2017.
BTS is composed of Jin, J-Hope, RM, Suga, Jimin, V, and Jungkook.
The TV host/actress said the group's Gucci outfits during their performance drew her attention first.
On Sunday night, December 3, Kris singled out Jimin's Gucci sequin-embellished bomber jacket in her Instagram post:
"#btsarmy this is how it all started for me—binalik-balikan ko this jacket online because I kept debating whether to buy or not—but practicality won—sobrang mahal talaga and I just couldn't justify the purchase.
"Then came @bts.bighitofficial on the AMA awards and I saw my dream @gucci jacket!
"So I started watching their performance closely, 1st I got impressed by their moves—i can barely walk w/o tripping or falling and I can't dance to save my soul."
Kris said she plans to watch them perform live.
"Then I realized ang gaganda ng boses nila! So after watching the AMA performance more than 10X, I watched them on Ellen & Jimmy Kimmel, then I bought their albums.
"After listening and reading the English translation (I'm a lyrics freak)—in no particular order I love Serendipity, Best of Me, Her, Love is Not Over, I Need U, Butterfly, Autumn Leaves, and Am I Wrong.
"P.S. Now listening to MAMA. This tribute to Moms is making me love them even more. 'Because you gave selflessly to me, Because you were my support, Now you can believe in your son, you can smile...'
"How can I not love them? Proud member #btsarmy (question when will they perform in Tokyo, Bangkok, or Singapore? I'll FLY to watch them!)"
The bomber jacket has a price tag of $6,500 or at least PHP 330,000 on Farfetch.com.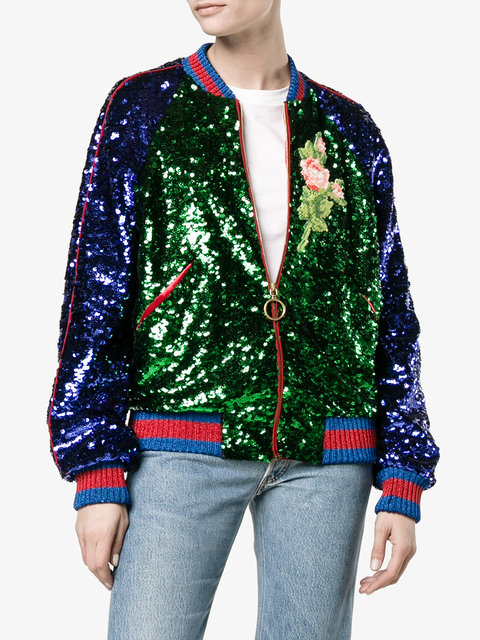 In a separate post, Kris revealed she felt an "instant connection" with the band after learning about their philantrophy.
BTS is helping raise funds for the #EndViolence campaign of the United Nations Children's Fund (UNICEF).
Kris wrote, "I just read this: According to the organization's website, BTS and their label, Big Hit Entertainment, started working on the campaign in early 2017, and decided to partner with UNICEF as the first artists in Korea to raise money for a global campaign.
"The band will sponsor #ENDViolence, a UNICEF campaign committed to making the world a safer place so that that children and teenagers will be able to live happy and healthy lives, without living in the fear of violence...
"Realizing now why I felt an instant connection. #BTS #btsarmy (good night from I'm assuming the oldest army member)"