Carmar Denim, a Los Angeles-based brand, is offering these "extreme cut out" jeans.
According to its website, each pair is high rise and non-stretch (100% cotton), and has a relax fit and full-front zip.
It has a lot less fabric, exposing the butt.
Yup, it's not for the faint of heart.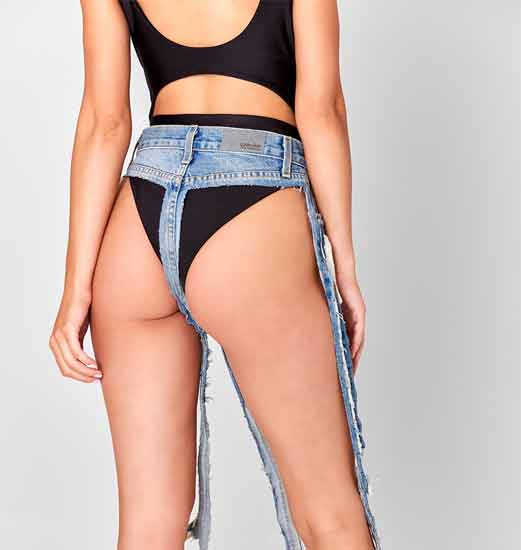 But hey, you can wear it with a pair of shorts.
And it may not have enough denim, at least, it has pockets.
The jeans retails at $168 or PHP8,714, and is presently sold out.
If you want a pair for your self, you can "join the wait list."