What do young Pinoys today know about our traditional Fiilpino dress apart from the display they see in the Filipiniana section of department stores, the costumes worn at school events, and the formal wear donned during public state affairs?
PEP.ph (Philippine Entertainment Portal) had an interesting discussion with Gino Gonzales, a scenographer and lecturer at the Ateneo de Manila University, and Marella Parayray, a designer.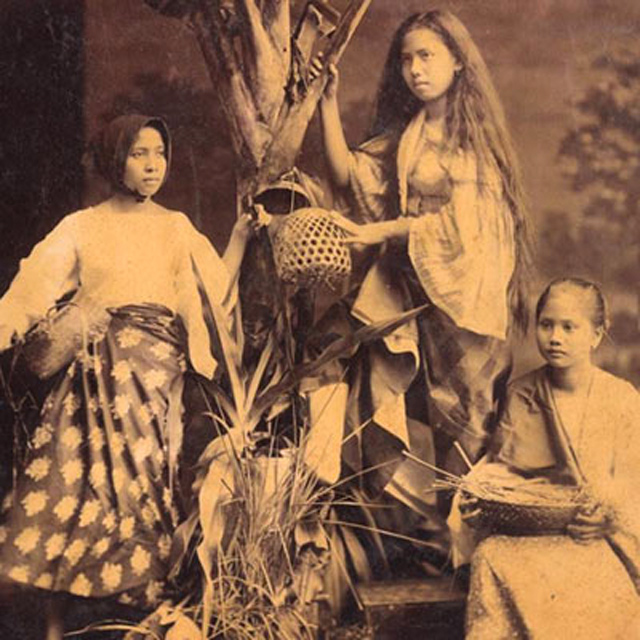 FASHIONABLE FILIPINAS
Gino recently curated and co-wrote a book entitled, Fashionable Filipinas: An Evolution of the Philippine National Dress in Photographs 1860-1960, with visual artist Mark Lewis Higgins.
He is also the moderator of the @fashionable_filipinas Instagram account, which features and collates photographs of traditional Filipino fashion throughout the decades.
"I thought that Instagram had a lot of incredible images of current fashion trends and historical western fashion, but there was practically none of traditional Filipino clothes," Gino told PEP.ph via an email interview, referring to his intent behind creating the Instagram account.
"Moreover, I had a treasure trove of files for the book that didn't make it to the final edit, and so I thought, why not share them with the rest of the world!"
So far, it has been an effective way to educate the youth about the evolution of fashion in our country.
It has also become a platform for fashion enthusiasts to share photos from their family archives.
"Over the last months, followers have also been contributing photos from their family albums, which would otherwise be inaccessible for public viewing.
"And there's so much to learn from all these photos—not just the dress themselves, but also the context of the clothes.
"[The Instagram account] is also propelled by an intention to show an incredibly beautiful aspect of our history and culture.
"A lot of what we see in the news is mainly about what is wrong with us.
"I think we also need to remind ourselves of the good things that we are able to create and achieve as a people."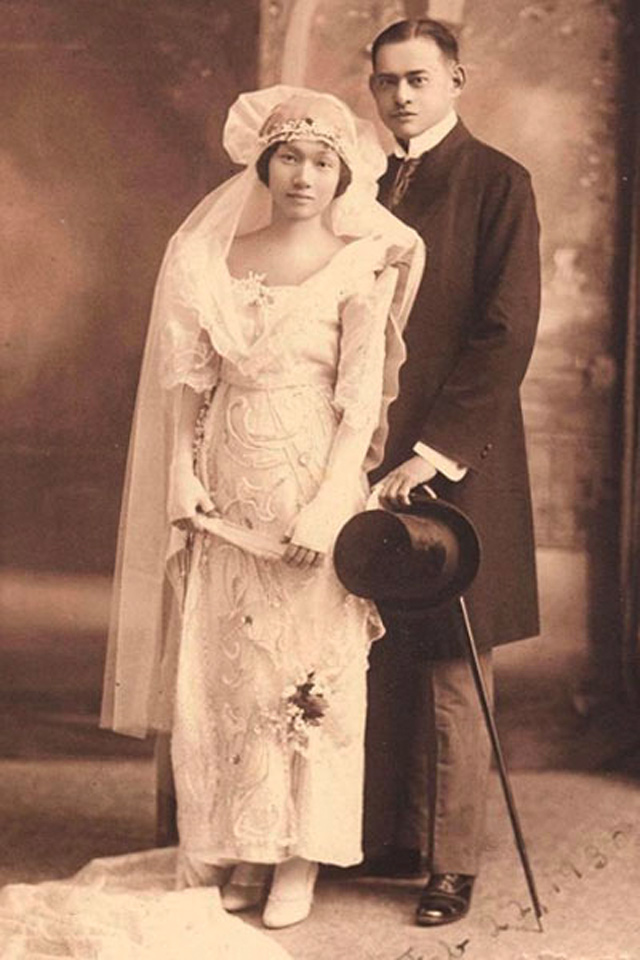 ELEMENTS OF TRADITION
Talking more about the history of traditional Filipino fashion, Gino highlighted that some of its elements still come into play despite the influx of western influences.
He remarked, "For instance, our love for gold, jewelry, body decoration has never left us.
"We love borloloy [colloquial word for fashion accessories] to no end.
"Also, the penchant of our tambays to raise their shirts and expose their stomach makes sense when you see renderings of male dress in the pre-colonial period.
"The jackets were all bitin and made for hot climate.
"But with the imposition of the Western clothes that were not necessarily concocted for the tropics, we've had to make certain adjustments that would make them more comfortable on a subliminal level.
"So, kahit naka-polo shirt na, inaangat pa rin para mapahanginan ang tiyan."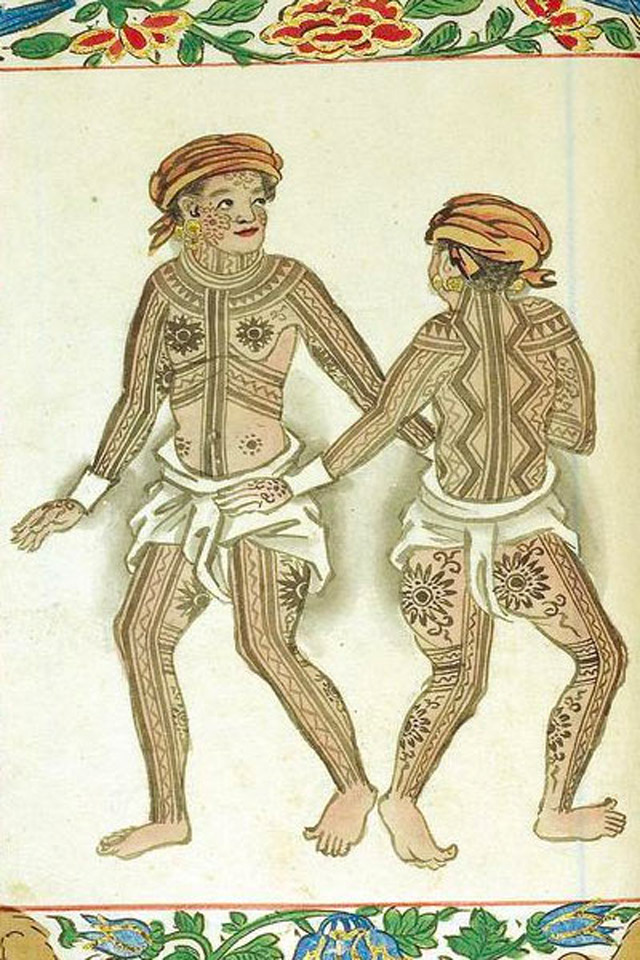 When it came to women's clothing, the history of our national dress became more apparent.
Gino continued, "For women, we often believe that the Spanish friars imposed a new set of garments on the 'naked' inhabitants.
"But again, if you look at the terms that has existed prior to their arrival such as baru, saya, tapis, you realize that all these garments had already existed albeit in a slightly different form.
"I suspect that what really happened was a reconfiguration and a layering of these articles of clothing after the Spaniards established themselves on these islands and imposed their idea of morals and acceptable modes of dress.
"To put it simply, baru which became baro acquired lengthened sleeves.
"A fichu called a pañuelo was added to conceal the silhouette of the breasts.
"A skirt now called a saya was inserted underneath the pre-existent tapis (not the other way around as we were led to believe)."
These "reconfigured" garments laid down the element of the terno we know of today.
The photo below would be known as traje de mestiza or mestiza dress.
This was also the dress often pertained to as the "Maria Clara" since its design alluded to the "ideal" woman of the time.
It was the common everyday wear for females in all social classes.
PEAK OF TERNO FASHION
The Commonwealth period or the 1930s, according to Gino, was the era that defined our culture.
He related, "In my opinion, it was the peak of Filipino design in all areas—graphics, architecture, jewelry, clothing, interiors, etc.
"Ang lakas ng Filipino flavor, and we were so proud of it.
"Hindi ikinakahiya unlike today.
"If you look at the buildings, magazine, signages, and clothes that were done in this period, you realize that there is a sense of clarity and a kind of sureness on the part of the artists.
"I also think that the Commonwealth government was promoting the idea of Filipino relentlessly during this period."
During this era, the terno "was still complete."
"It has the sobrefalda (a more sophisticated type of tapis), saya de cola (skirt with train), enaguas (petticoat), corpiño (an elaborate chemis), camisa (or baro), and a pañuelo (or kerchief).
"The women wore it with great [self-confidence], kahit mga tindera sa palengke [nakasuot].
"It was still an everyday dress and not a 'costume' as we know it today."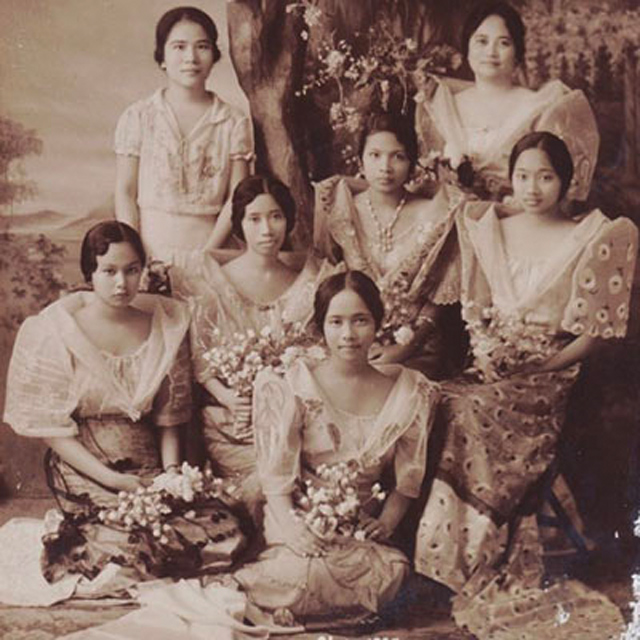 THE EVOLUTION. Unfortunately for the terno, Gino pointed out that it doesn't fare a much better "survival rate" than its male counterpart, the barong tagalog.
"The barong tagalog, for some reason, has been in use until today as uniforms, casual wear, and formal wear.
"The working class and ruling class both wear it.
"The academe has proposed some reasons as to why the barong has had a better 'survival rate' than its female counterpart, the mestiza dress or terno, which has been relegated a 'costume' or formal wear.
"But I think it also boils down to practicality, which has become a very important consideration by anyone choosing a garment.
"It's relatively easy to wear a barong than to wear a cumbersome terno with butterfly sleeves.
"A male security guard can still perform his duties in a barong, but a female security guard will not be able to run after a thief in a terno.
"So, at the end of the day, they still make her wear a barong.
"Perhaps, subconsciously, women also prefer wearing the female version of the barong over terno as a way of asserting themselves in a male-dominated environment such as corporation."
Our national dress is the baro't saya with all its implements. But over the years, the terno has gained popularity and is oftentimes perceived as our national dress. Gino fears that designers, who now give their modern take on the terno and baro't saya, are taking for granted the elements that made them distinctively Filipino.
"There is so much wisdom in the past that we take for granted.
"So much of the Philippines' dress history was about 'subtraction.'
"Tinanggal ang tapis, tinanggal ang pañuelo, tinanggal ang cola or buntot ng saya.
"Ginagawang isang piraso ang damit. At ngayon, ginagawang maliit na puff sleeve ang manggas ng terno.
"Wala nang natitira.
"So, saan pa pupunta ito?"
Gino added that because of this, it will become a generic garment that will be lost among other 'globalized' items.
He lamented, "What will set it apart as 'Filipino' and as national dress? Wala na!
"That's why I think we need to stop and re-examine its evolution…
"If you look at a Japanese kimono, it's still a kimono and it remains recognizable in the streets of Tokyo today.
"Our national dress is different.
"It has been reduced to any kind of dress with a pair of butterfly sleeves attached to it.
"So, you want to tamper with the sleeves some more just to prove a point that you contributed to its evolution or made it modern, then I think you need to step back and re-examine your intents."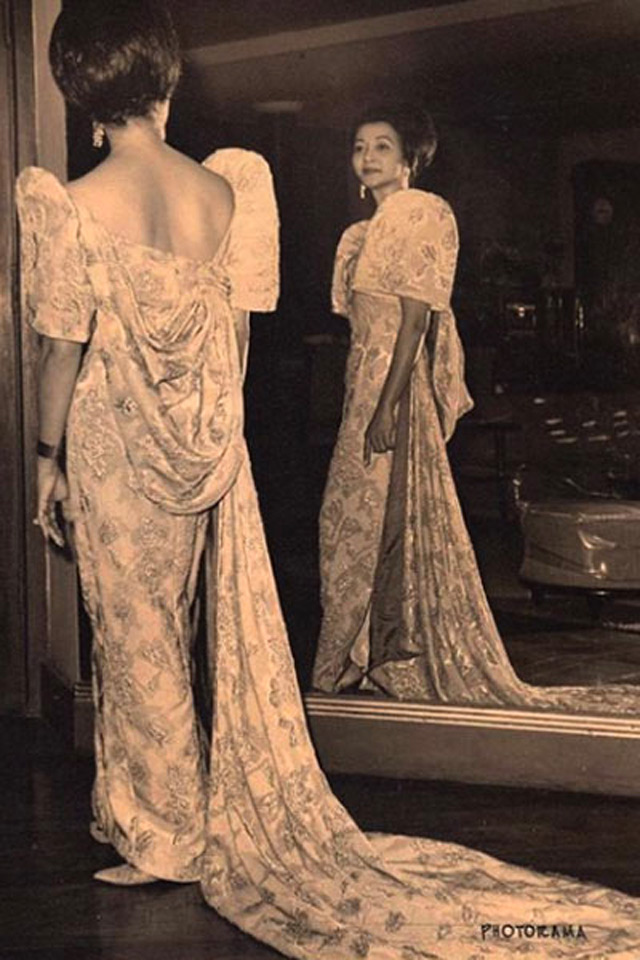 NEW GENERATION OF DESIGNERS
Last May 28, the Intramuros Administration and Manila 5th District Representative Cristal Bagatsing held the Balik Saya design competition at the National Museum of Natural History.
The event featured modern takes of the terno and baro't saya by young designers from schools around Manila.
Among its 15 finalists, senior high school graduate Mariah Marella Parayray (second from left) emerged as the grand winner.
In a brief email interview with the young designer, Marella talked about her personal insights from the competition.
She told PEP.ph, "What made me want to join [the Balik Saya design competition] was that it was about reviving a traditional outfit that is a part of our culture, and finding a place for it in the current generation by innovating its original design.
"I found the competition intriguing, and I actually enjoyed trying to envision what would the Maria Clara look like if we continued to adapt its style throughout the years."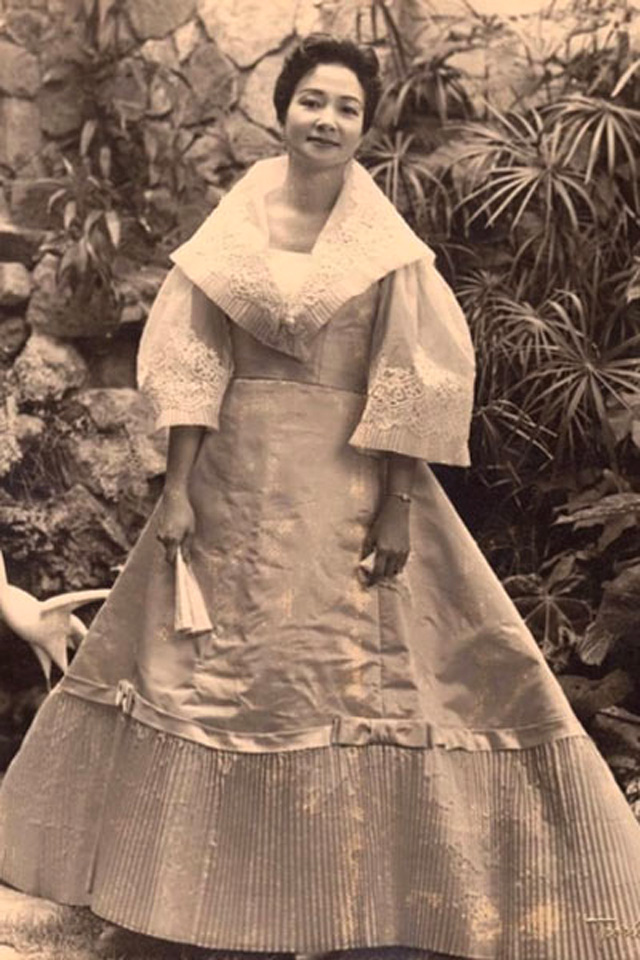 "From what I've noticed [during] the competition, the thing that people seem to be taking for granted is the history of what everyone wears.
"It's something we put on a daily basis, but only a few ever really wonders how or where it began for us to start wearing what we have right now.
"Our traditional outfit is part of our culture and heritage—something that we should value with pride as Filipinos.
"Even through our clothing, we have to keep our history alive.
"Although it isn't as regularly used as it was before, it still continues to create an impact until now."
The photo below was Marella's winning design.