Heart Evangelista is in Paris, France, enjoying the Paris Fashion Week.
The Kapuso actress is also doing the rounds of her shopping haunts in the city.
One of her favorites is Gas Bijoux, a French jewelry house.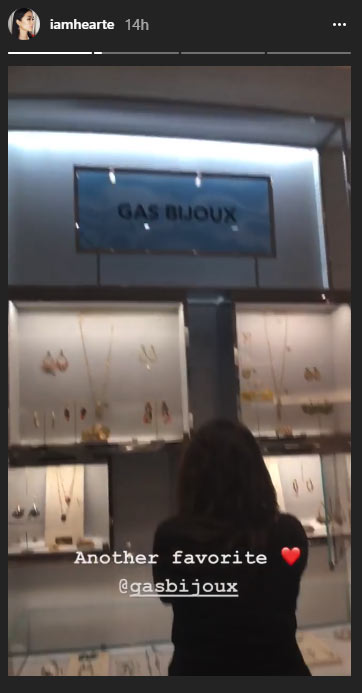 There she was particularly eyeing two pieces on display: a mini gold "Love necklace," which costs 75 euros or PHP4,682…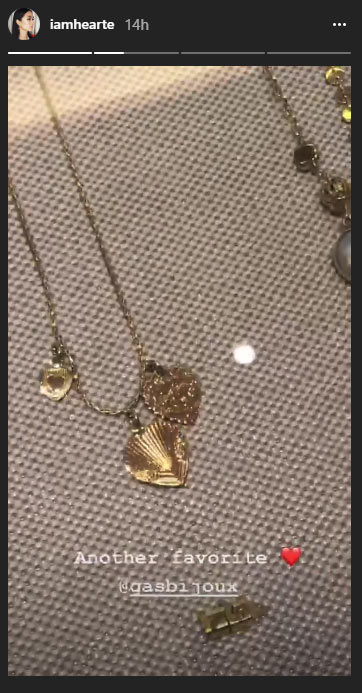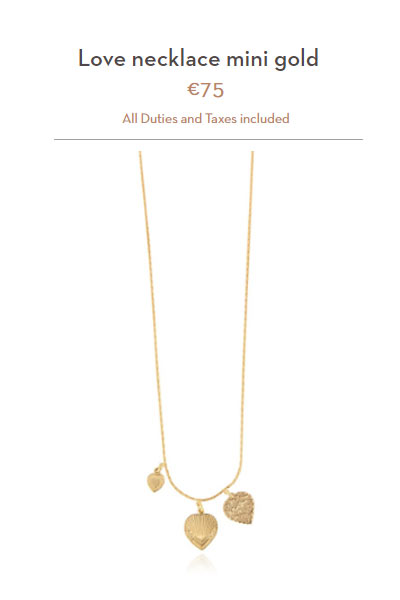 ...and this gold Strada bracelet, which costs 135 euros or PHP8,427.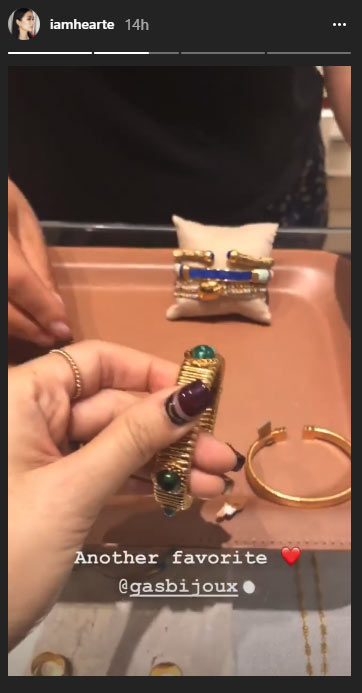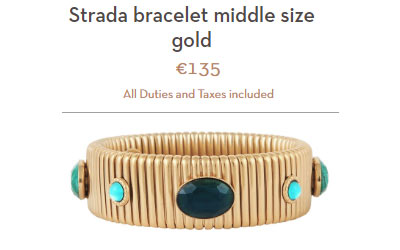 Later on, Heart received a special gift from the French jewelry house—one of the Strada bracelets.
The gift came with a handwritten note: "Dear Love Marie, I'm glad to send you this bracelet you seem to like.
"Do not hesitate if you need something else.
"We were happy when we saw our creations on you."
The design of the Strada cuff bracelet, which was part of the shop's summer campaign, seemed to have taken inspiration from the sea.
It was part of the "Offe Shore, Gold" collection, which is currently sold out.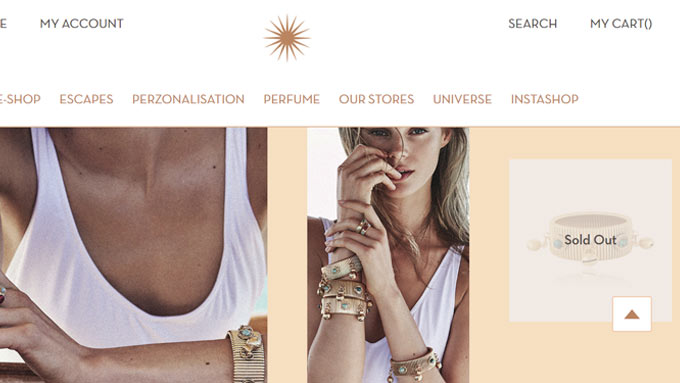 The cuff bracelet's silver counterpart, the Strada Grelot silver bracelet, costs 150 euros or PHP9,369.