Terrence Romeo is, without a doubt, the most talked-about cager in the country this month of July.
On the heels of getting involved in a brawl that marred Gilas Pilipinas' outing in a qualifying game for FIBA (The International Basketball Federation) World Cup, his name was dragged again in a fistfight that took place outside a bar in Quezon City early this morning, July 12.
His exchange on social media with Kris Aquino also made headlines, including the part when the latter told Terrence, "Gusto kitang kaibiganin."
In case the two become friends, they already have something in common as far as fashion is concerned: They like Gucci.
Here's the Gucci-clad shooting/point guard: GG jacquard cotton jacket ($1,850 or PHP98,975), GG jacquard jogging pants ($1,250 or PHP66,909), Ace high-top sneaker ($730 or PHP39,075), and Gucci Web Animalier backpack with bee ($1,850 or PHP99,025).
Prices based on Gucci.com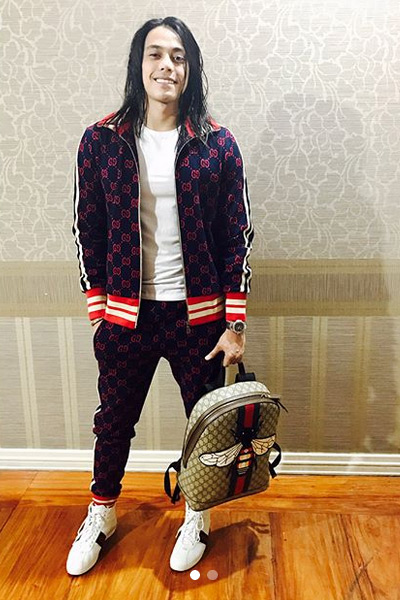 In this OOTD post, he wore a cotton T-shirt with embroideries—roaring Tiger and French phrase L'Aveugle Par Amour," which means "Blind for Love" ($680 or PHP36,398); Gucci stripe cotton jogging pants with Mystic cat ($1,400 or PHP74,938); Ace sneakers with dragon appliques ($832 or PHP44,427).
Prices based on Gucci.com and lyst.com (for the ace sneakers)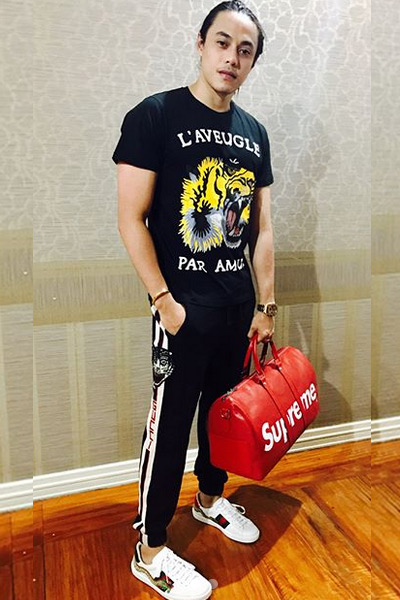 His cap is a GG canvas baseball hat with Web ($350 or PHP18,734).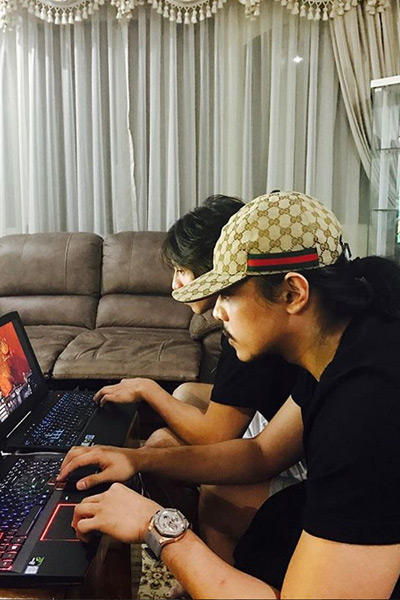 He also has a pair of Princetown leather slippers ($995or PHP53,259) in his Gucci collection.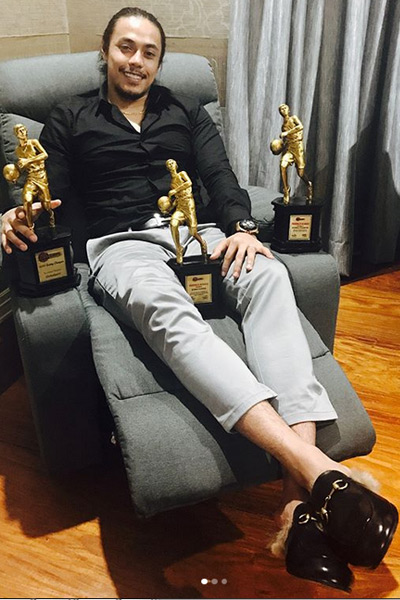 Aside from the famous Italian brand, he also has Versace, Burberry, Ralph Lauren, Louis Vuitton, D&G, and Supreme items in his closet.