Kris Aquino shone brightest at the world premiere of Crazy Rich Asians early today, August 8 (August 7 in the U.S.), at TCL Chinese Theatre.
Aside from choosing a canary yellow gown, which was designed by Michael Leyva, she also wore hard-to-miss sparkling blings.
Kris and her team—which included stylists Kimi and Boop Yap—borrowed pieces from Cebu-based Diagold jewelry.
PEP.ph (Philippine Entertainment Portal) received from KCAP (Kris Cojuangco Aquino Productions) some photos of the multi-million-peso accessories that the actress-host wore to the premiere.
Kris brought two pairs of drop earrings with huge yellow sapphires and diamonds.
Here's how KCAP described the first pair: "Radiating the glow of an ageless star, this oval yellow sapphire with diamond floral halo drop earrings is a subtle showcase of nature's most powerful facets."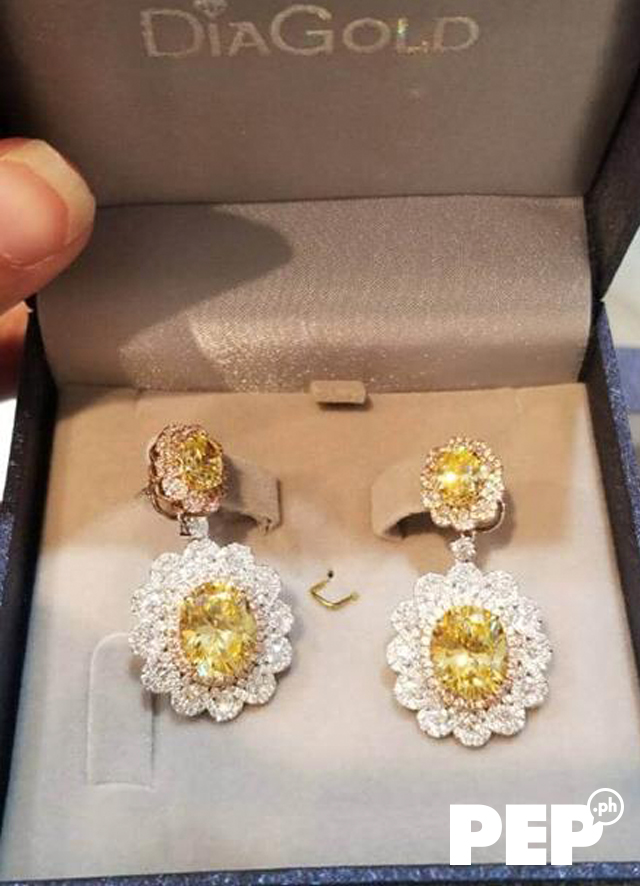 The back-up pair was inspired by the "warmth of the golden sun."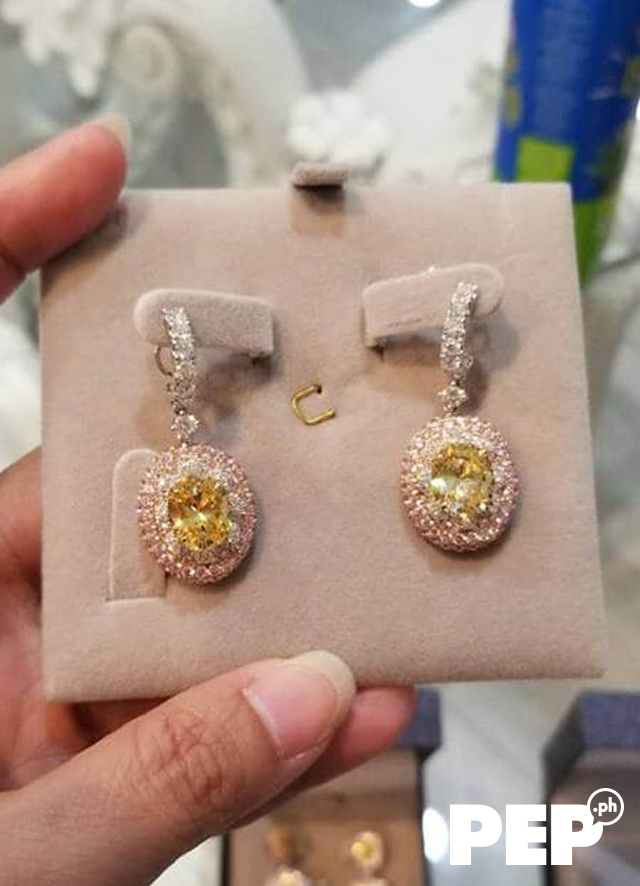 Her necklace, which was a scene-stealer, was "inspired by the beauty of a waterfall" and had a total of 51.41 carats heart-shaped diamonds.
KCAP's description read: "Inspired by the beauty of a waterfall, the Fervenza necklace shows a cascading 51.41 ct heart-shaped diamonds in 18k white gold that covers the chest, using the hardest substance on Earth as a design to seemingly protect the delicateness of the real heart inside."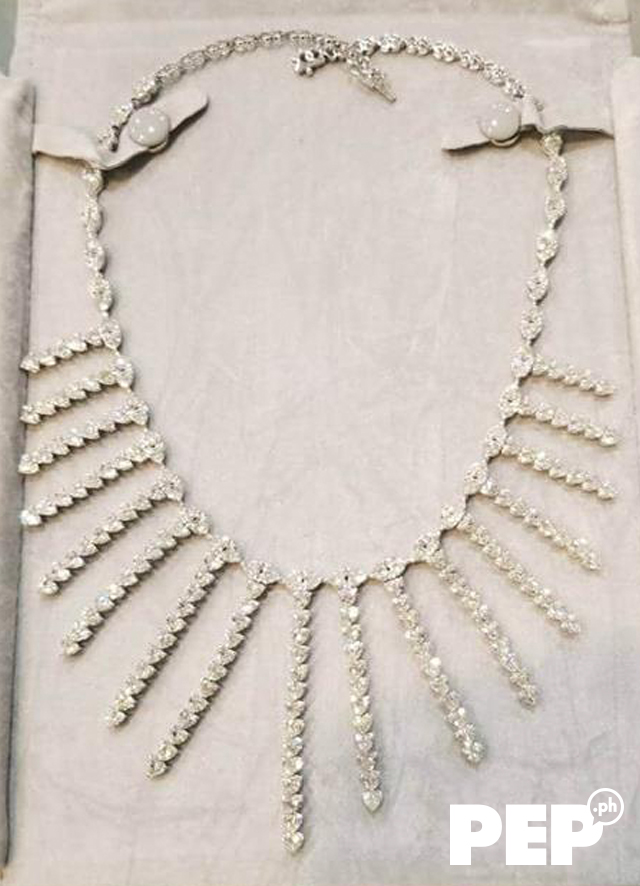 Last Monday, August 6 (August 7 in the Philippines), in her interview with TV reporter MJ Marfori and LA-based Filipino-American writer Christina Oriel, Kris highlighted the value of her accessories.
It made her manager Nicko Falcis nervous when he received the items and learned the value of the jewelry he was holding could buy a gasoline station franchise.
"He was so nervous because a jewelry store that we're affiliated with sent him...They chose to match the gowns but he had to sign for it.
"And I said, 'Thank God, I'm not the one signing for it...' Because when he looked at it, he said, 'This is my investment in my gas station.'"
Kris clarified that she doesn't own the jewelry.
"Pinahiram lang so kailangan talaga masoli nang buong-buo or else hindi na siya makakabalik."
According to Entrepreneur.com.ph, the required capital to own a franchise of a gas station ranges from PHP 3million to PHP5 million.
It could go up to PHP9 million depending on the oil company and the size.
Completing her OOTD was Patek Philippe Twenty∼4, an all-diamond watch which has 162 diamonds plus 32 princess-cut diamonds, plus 986 diamonds set on its bracelet and clasp. Total carat weight is 9.36.
Its retail price, according to Robert Maron, a high-profile watch dealer in the U.S., is $183,500 or PHP9,739,170.75.
The model is no longer available in the market, but its present value, according to a legitimate seller of luxury items, goes as high as PHP12 million.
A diamond ring was also spotted on Kris's left index finger.