The inspiring backstory of H'Hen Nie, the candidate from Vietnam at the recently concluded Miss Universe pageant, won for her a throng of fans in the Philippines and around the world.
The 26-year-old model hails from the tribal community of Ede or Rade, a minority group taking up only 5 percent of Vietnam's entire population.
She worked several jobs to get herself to college, including "serving food" and "cleaning houses."
H'Hen also worked as a tutor and leaflet deliverer before she was crowned Miss Universe Vietnam.
Aside from her statuesque beauty, she earned the admiration of netizens for her determination to win Vietnam's first Miss Universe crown.
Although she did not achieve her goal, H'Hen did her country proud with her Top Five finish, the highest placement of Vietnamn so far at the Miss Universe pageant.
H'Hen actually had a team of Filipino pageant coaches behind her successful stint at the Miss Universe pageant.
With so much gratitude, she thanked her trainer, Bicol-based pageant coach Anjo Santos, in an Instagram post on December 13, after the preliminaries of the pageant.
In a short chat via Facebook, Anjo shared how he was approached by Miss Universe Vietnam to train H'Hen for the pageant.
He recalled, "I was taken 'cause I trained Vietnamese beauties since 2014 po.
"Then through the national director of Miss Universe Vietnam, my friend, they hired me to train her.
"So yung mga kaibigan ko din sa Ho Chi Minh City na mga close ko ay nag-support to help kaya naging team po kami."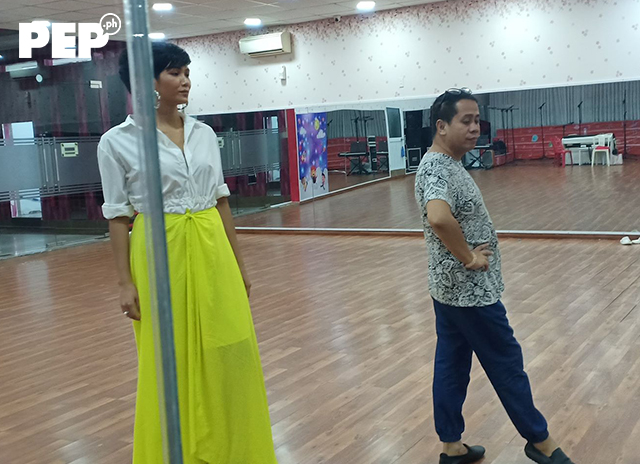 Anjo trained H'Hen for a month before she flew to Bangkok for the pageant.
He recounted, "I handled her for a month. I covered poise, stance, and catwalk, and make-up tutorial.
"Then I designed a pasarela fit for her and the gown she will wear (the one with twist 360 turn)."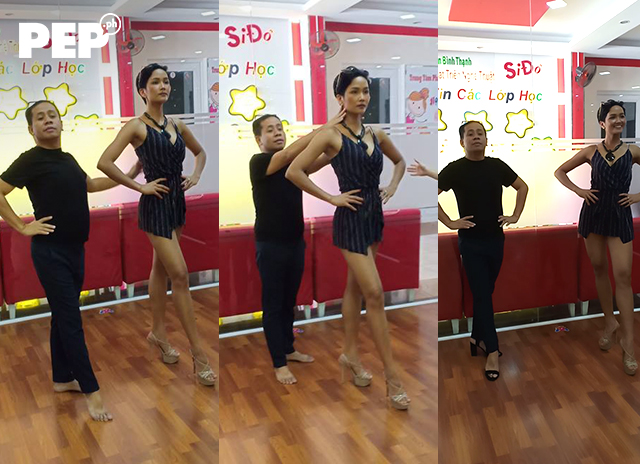 The model and pageant coach couldn't be more proud of H'Hen's top 5 finish at the Miss Universe pageant.
Anjo told PEP.ph, "She was stunning, brave, and queenly but most of all down to earth."
"Naiyak po ako, siyempre, nagalak... Natuwa 'cause H'Hen has also a little mix of Pinoy blood."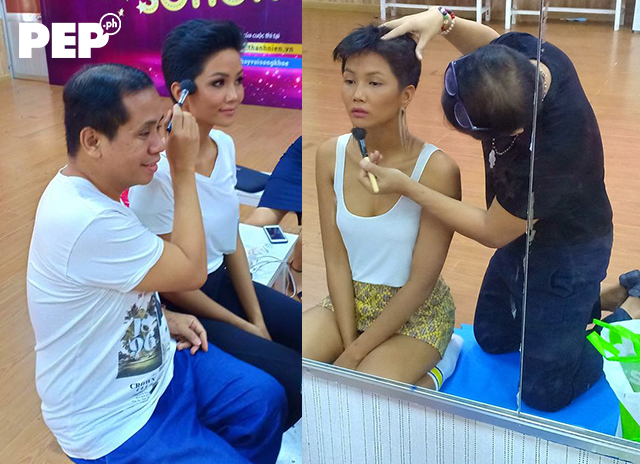 Anjo also sought the help of Vietnam-based overseas Filipino workers Gerard Ruivivar and Kim Rocafor to do a bull session with H'Hen to prepare her for the interview and question-and-answer portion of the pageant.
In an interview with PEP.ph, Gerard expressed how proud he is of the Vietnamese beauty queen, "H'Hen worked so hard. Every time na may ibinigay na drill sa kanya ang head coach like the pasarela, she doesn't stop.
"She is focused during the training. One good thing about H'Hen, [she] absorbed the techniques nang mabilisan
"She is a fast-learner. Though minsan may language barrier pero di siya hindrance. She got support from her org."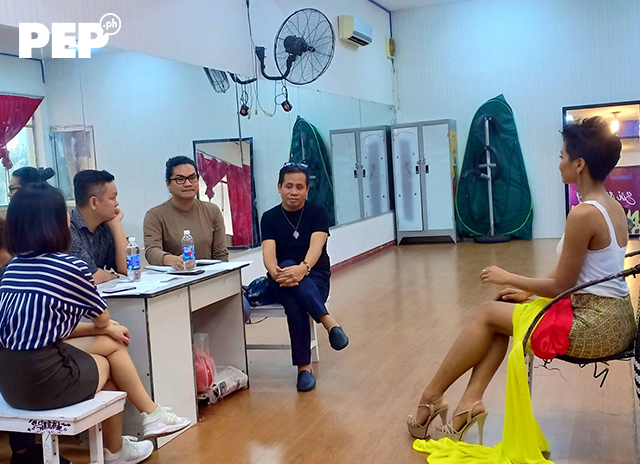 Anjo is not affiliated with any pageant camp in the Philippines, but he has been training models in Bicol for years.
He said, "I'm an independent trainer but I have a training prog for modelling and grooming for kids and teens in Bicol called Modelo Bikolano."
Miss Universe 2010 4th runner-up Venus Raj, who hails from Camarines Sur, trained under him.
Former beauty queen Joycie Nocomura who bagged the Miss Philippines Earth - Water in 2007, also did her training with Anjo.