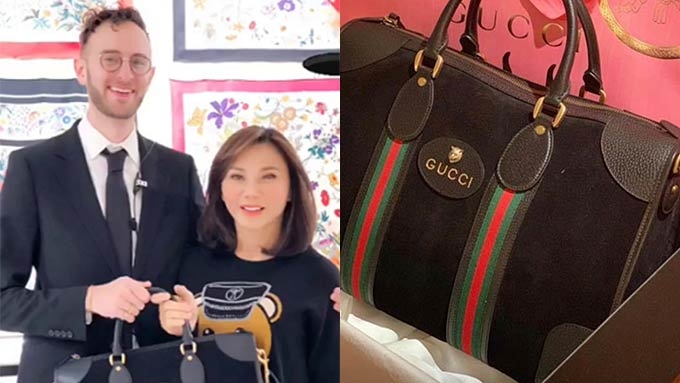 IMAGE @vicki_belo / @loveluxebags on Instagram
---
Dr. Vicki Belo and personal shopper Aimee Hashim received an exclusive bag from Italian luxury brand Gucci.
On Friday, January 25, Vicki showed the suede black duffle bag she received after shopping at a Gucci boutique in Paris, France.
The celebrity dermatologist noted that only ten pieces were made for the brand's elite clients, and only one was given in Europe.
She wrote, "Super humbled to be given this exclusive bag! There's only 10 of it in the world!"
In another story, Vicki added, "Only one is given in Europe."
ADVERTISEMENT - CONTINUE READING BELOW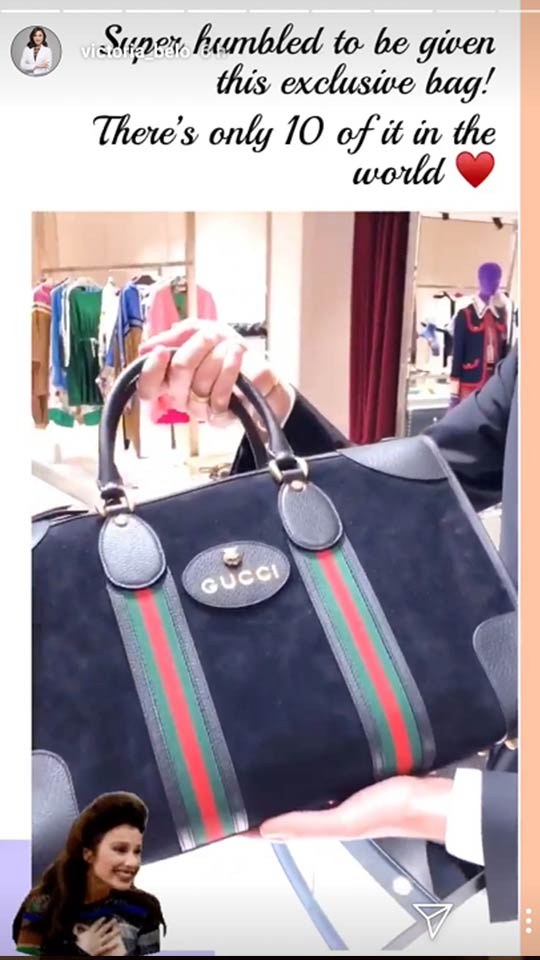 In a separate Instagram story, she thanked the sales associate, Simon Moritz, who handed her the gift.
Vicki wrote, "Thank you, Gucci! And most of all, thank you so much, Simon. Always a pleasure seeing you."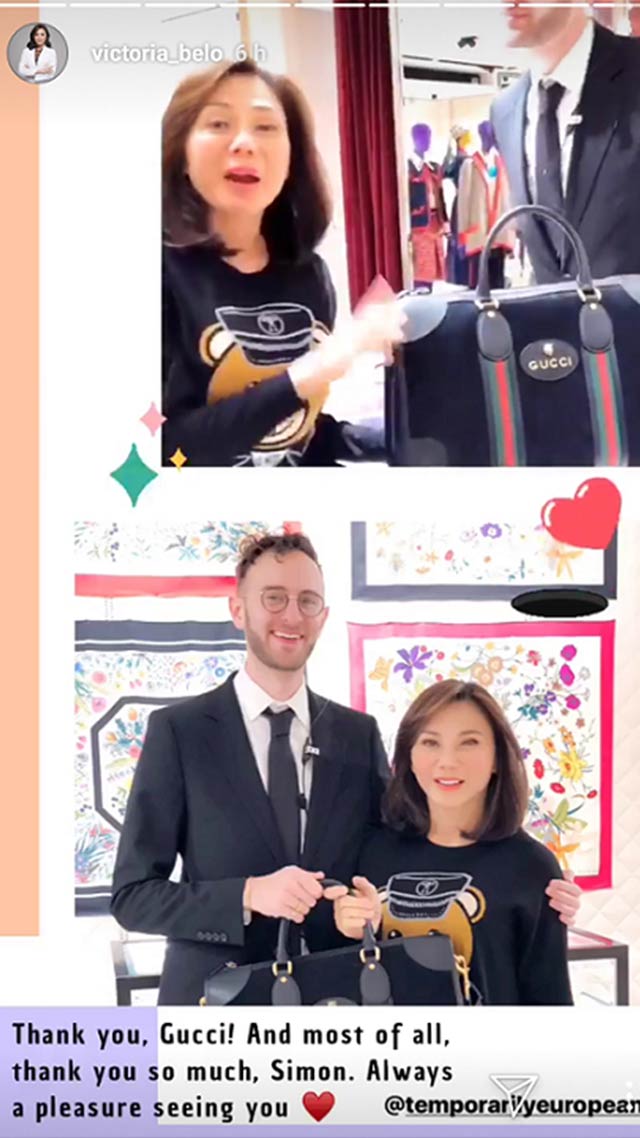 Meanwhile, entrepreneur and celebrity personal shopper Aimee Hashim received hers during the Christmas holidays in Dubai.
ADVERTISEMENT - CONTINUE READING BELOW
Aimee, who owns LoveLuxe Bags, posted a photo of it on her Instagram stories, and captioned, "Pays to be a good and loyal client all the time."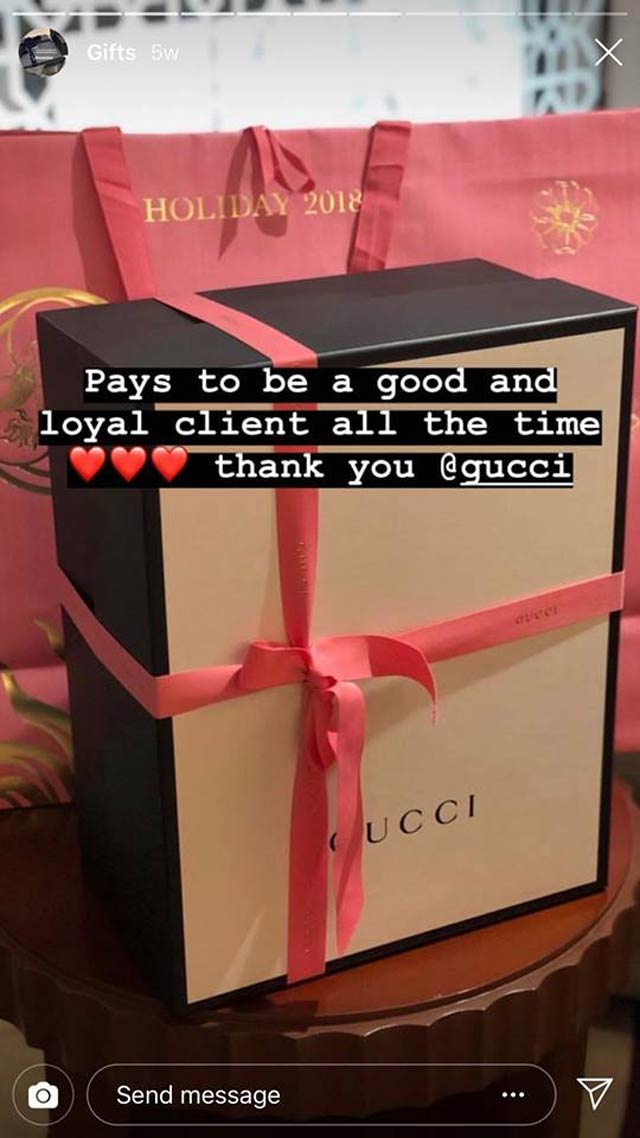 After unwrapping her gift, Aimee shared a photo of the bag and expressed her gratitude towards the luxury brand.
ADVERTISEMENT - CONTINUE READING BELOW
"Thank you Gucci for my gift! So happy! [Heart eyes emoji] Loyalty indeed has wonderful perks."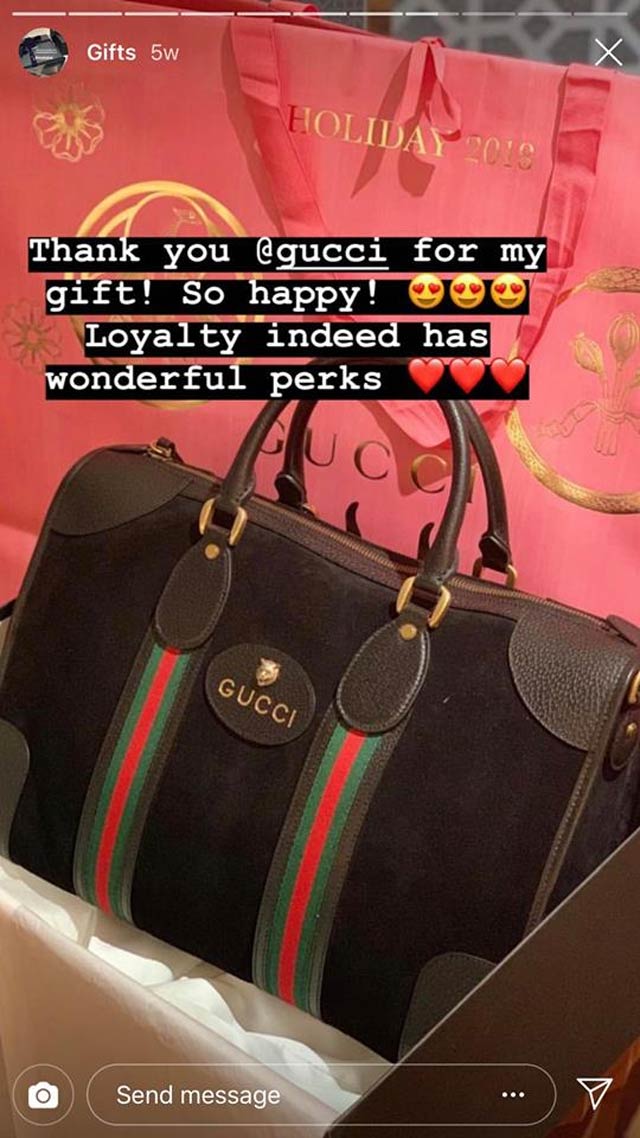 A similar style of the bag found on Gucci's website, called "suede duffle bag with web," retails at $2,590 or around PHP136,040.13 on today's exchange rate.
But the bag featured on the website has a skull and crossbones stamp, while the ones given to Vicki and Aimee have a feline head charm attached.  
ADVERTISEMENT - CONTINUE READING BELOW