The scorching summer heat makes it extra tricky to dress up, especially for those who commute to school or work every day. But know this: You don't have to sacrifice style for comfort. 
Welcome the hotter days with easy-to-wear pieces from RRJ. Its summer collection offers a variety of styles that speak to you and your needs. Here are some of the looks you can try:
For the preppy girl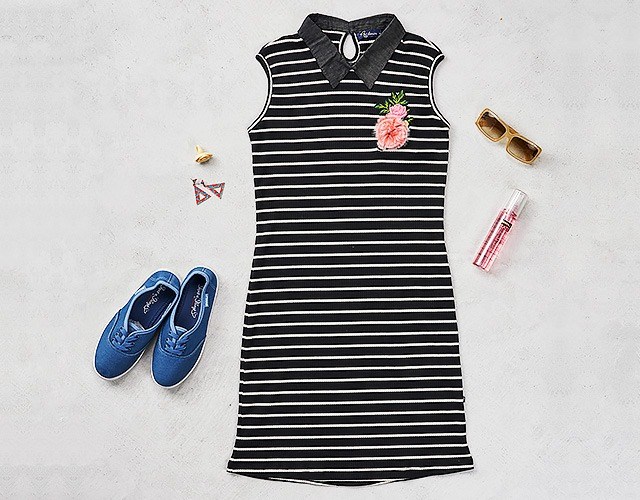 Collar Dress, P549.75; Shoes N String by RRJ, P299.75; Body Spray, P199.75 
Girly outfits can be commute-friendly. A casual mid-length dress paired with sneakers offer mobility and make you look schoolgirl chic sans much effort. Bring a pair of sunnies to complete the look!
For the boy next door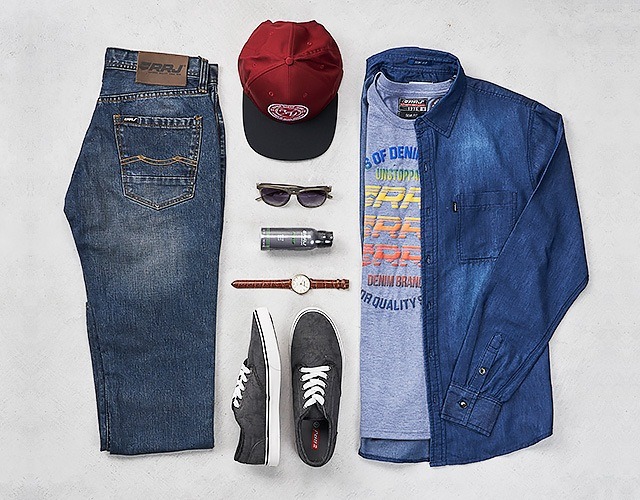 Classic Skinny, P1,399.75; RRJ Sneakers, P749.75; Tees, P399.75; Chambray Woven, P999.75; Snap Cap P399.75; Sun Glass, P399.75; Body Spray, P199.75; RRJ Watch, P899.75   
When it's too hot out for jeans, skip the pants and let your legs breathe in denim shorts (which you can match with a T-shirt or a button-down). A sporty cap and sneakers don't only add charm; they're also of good use during the summer.
For the stylish career woman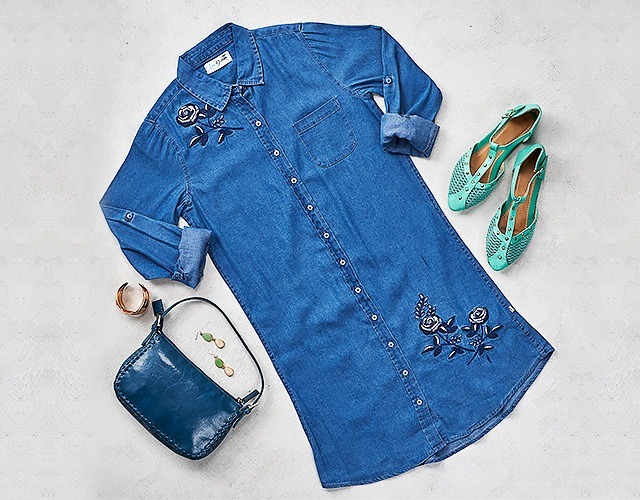 Long Sleeve Dress, P949.75
Trade your usual blazer-and-blouse combo for a relaxed button-down dress, which you can dress up or down with accessories or your choice of footwear. Pack the heels for now; you're better off in a pair of sensible but fashionable flats.
For the office dude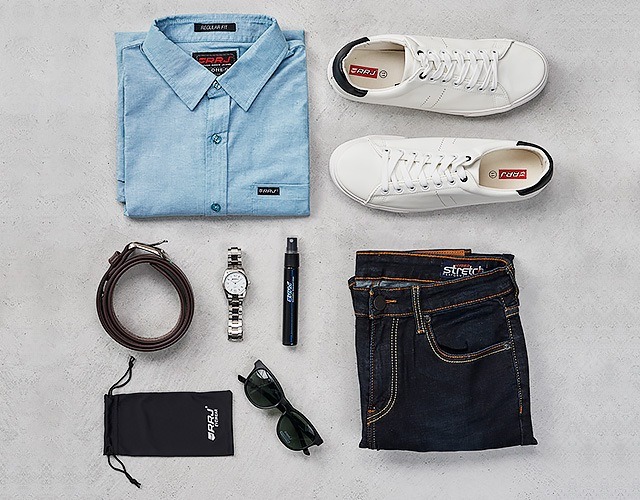 Woven Regular Fit, P899.75; RRJ Sneakers, P749.75; Belt, P399.75; RRJ Classic Watch, P999.75; Pen Bottle, P79.75; Super Skinny, P1,399.75; Sunglasses, P299.75
A lightweight polo worn with dark jeans and casual footwear lets you maintain your professional vibe while being easily wearable even outside the office. Look extra polished with a watch and a pair of glasses.
For the girl on the go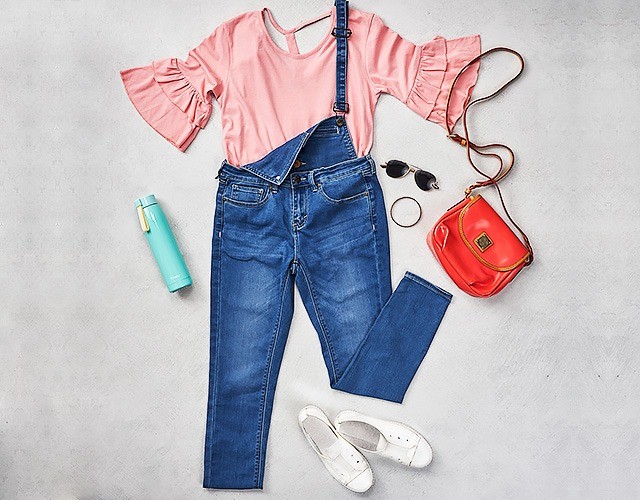 Belle Sleeves, P399.75; Jumper Pants, P1,299.75; Tumbler, P499.75; Sunglasses, P399.75
A denim jumper affords you optimum movement, which helps a lot when commuting via MRT. Wear it with a summery top of your choice, then pair with sandals, flats, or sneakers. 
For the outdoorsy guy
Collared Shirt Semibody Fit P899.75; Tumbler, P599.75; RRJ Sneakers, P749.74; Sunglasses, P299.75; Towel, P89.75; Slim Straight, P1,299.75
Channel a sporty-cool persona while you're on the road with this easy fashion formula: A nautical-style collared shirt, streamlined slacks, and pristine white sneakers.
For the coffee-to-cocktails chick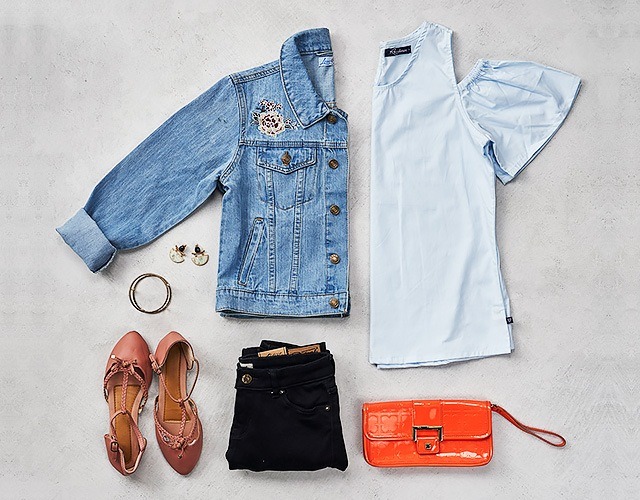 Denim Jacket, P1,249.75; Cold Shoulder, P449.75; Super Skinny Mid Rise, P899.75
A basic blouse-and-skinny-jeans combo can take you from day to night, so there's no need to worry about an outfit change should anyone ask you out for some drinks. Keep a denim jacket handy as well—it'll help you look more modest during the ride home.
For the office party boy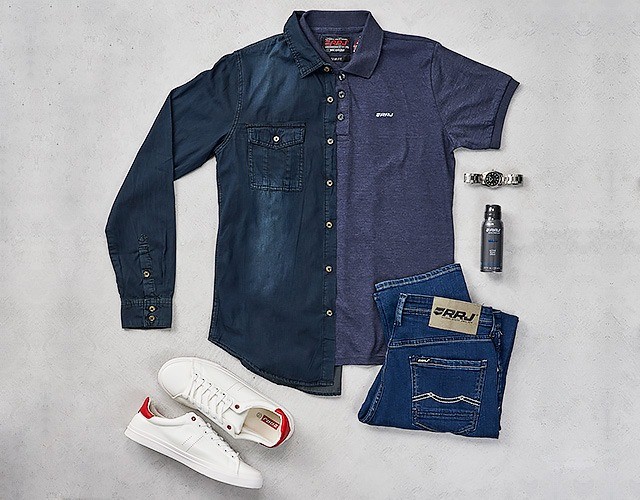 Chambray Woven, P999.75; Collared Shirt Semibody Fit, P599.75; Classic Watch, P999.75; Body Spray, P199.75; Super Skinny, P1,399.75; RRJ Sneakers, P749.75
Chill out in a basic or collared shirt during your commute, and just layer on a trendier cover-up, like a denim button-down, for later. A chambray shirt offers a more summer-friendly alternative to the usual thick, porma jackets.
You can stay and look cool this season, thanks to RRJ's summer-ready collection. You can check out more of their fashion-forward pieces on www.rrj.com.ph. Don't forget to tag RRJ (RRJFanPage on Facebook @rrjph on Instagram) when you post your summer OOTDs online.
About RRJ
RRJ welcomes the hotter days in comfortable clothes that are suitable for those striding through the daily grind of commuting from home to school or the office.
Follow RRJ
Website
https://goo.gl/tLHT2D
Read the story? Tell us what you think!
How and where can I get this?