A toddler's appetite can be as unpredictable as the weather—one moment he's such a voracious eater, taking whatever you give him with gusto, and in the next, he'll refuse even his favorite dish.
It's quite hard to figure out how to meet the nutritional needs of children because their food preferences change as they grow.
Entrepreneur Eric Corpuz, 44, says this is exactly his son Titus's typical behavior with food.
"He used to love tocino [and] ate anything we gave him," the father of one says, but his toddler's eating habits changed drastically in the last year.
"When he turned 2, he started being picky—making use of all his senses and carefully looking and checking, touching and feeling, and smelling before taking that bite," Eric says.
"And when he does, sometimes he would spit out the food because the taste didn't sit well with him."
Eric and his wife Arlyn got worried because Titus has not been keeping to his meal schedule anymore, eating only when he wants to.
"He prefers chicken, but only the crispy skin," the dad says.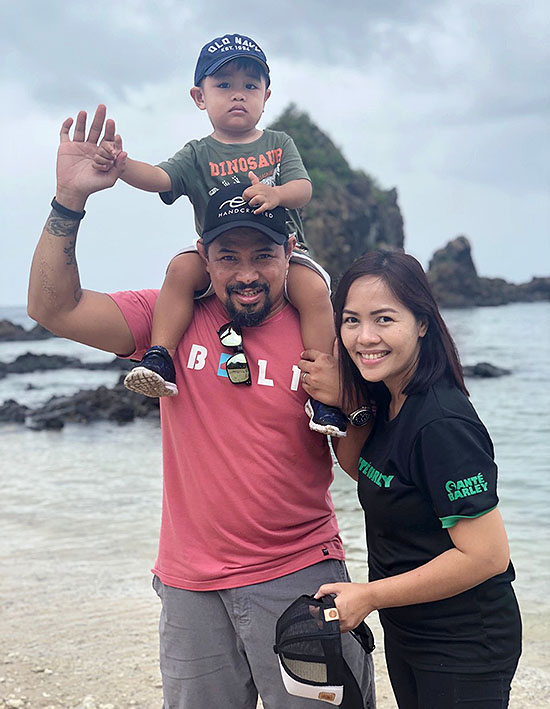 When they consulted with Titus's pediatrician, they were told not to worry, and that he'll be fine as long as his food includes a balance of proteins and carbohydrates.
According to the Food and Nutrition Research Institute's Pinggang Pinoy, a food guide on the recommended portions per food group, an ideal meal for kids ages 3 to 5 years old should include:
Carbohydrates - 1/2 cup of rice or 2 pieces pandesal
Protein - 1/2 serving (or about 15 grams) of lean meat
Vegetables - 1/2 cup
Fruits - 1/2 or 1 piece of a medium-sized fruit
And how did the dad tap into his son's inner foodie? Eric gave the following tips.
How to include vegetables in your toddler's diet
1. Introduce vegetables into your child's diet early.
"We began feeding Titus vegetables when he turned 1, but we were still processing his food. First, it was carrots, potatoes, broccoli, and spinach. Then we introduced ampalaya (bitter gourd), which he also liked. "
2. Take your cue from your child.
Because Titus enjoyed his first smoothie made from boiled ampalaya and fresh oranges, Eric figured it was a brilliant way to get his son to eat vegetables. "I even show him what's in it—I tell him it will make him stronger—and now he looks forward to having his serving of fruit-and-vegetable shakes."
3. Be inventive.
Though he cooks only as a hobby and has no formal culinary training, Eric makes dishes that both his wife and son like.
Titus's favorites include pancit bihon, sauteed vegetables, and fried rice.
"You just need to know how your child prefers his veggies," he says. His secret weapon? "Oyster sauce!"
Eric's recipes are simple enough for anyone to follow (yes, Dad, even YOU can make them!), and are infused with nutritious vegetables your picky eater won't even notice. He shares the simple steps below.
Recipes a picky-eating toddler will love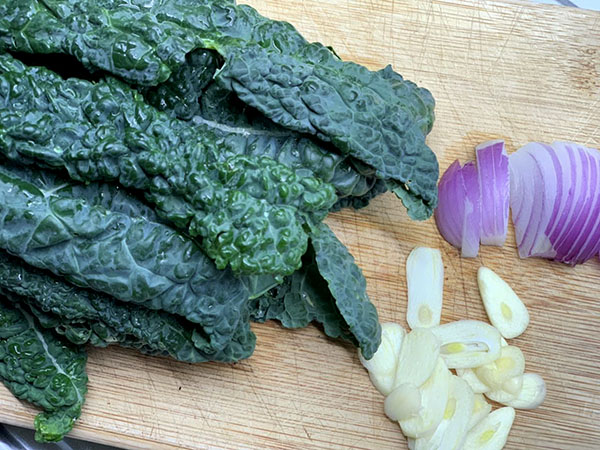 Vegetables in oyster sauce
Ingredients
Kale, spinach, kangkong or kamote tops
Chopped garlic
Chopped onions
Olive oil
Water
Salt and pepper
Fried minced garlic, for garnish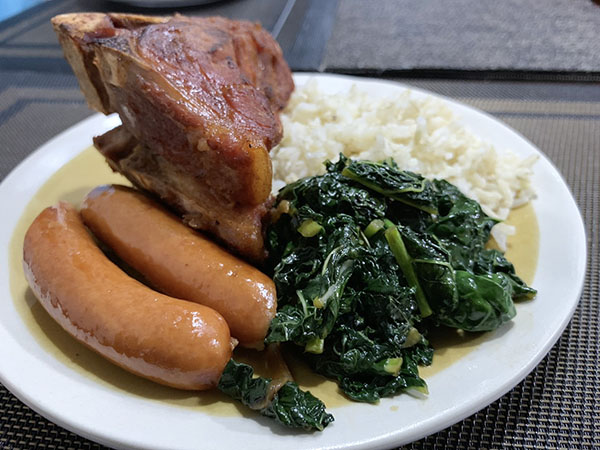 1. Sauté garlic in olive oil.
2. Add the leaves and stir-fry in high heat.
3. Add oyster sauce (amount will depend on how much green vegetables you're cooking). Stir fry until leaves are wilted. You may add a bit of water so that the oyster sauce isn't too thick.
4. Add salt and pepper to taste. Garnish with fried minced garlic and serve.
Note: Take it easy on the garlic, and factor in your child's preference.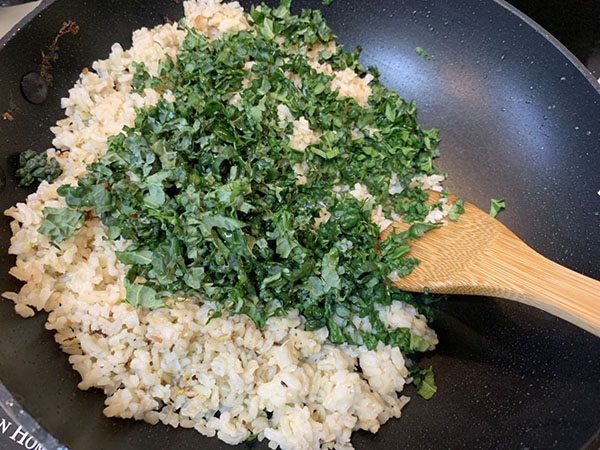 Kale fried rice
Ingredients
Organic brown rice, cooked
Minced kale
Minced garlic
Salt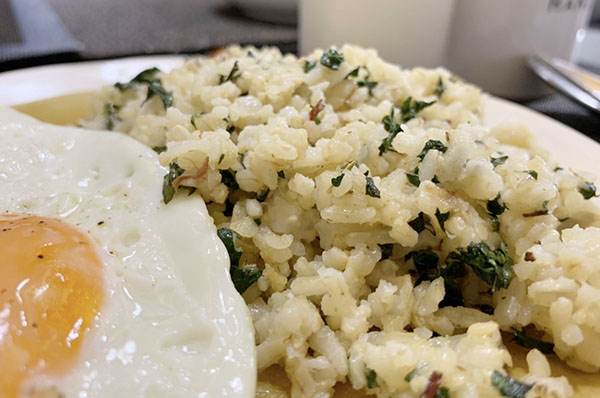 1. Sauté garlic in olive oil.
2. Add the cooked brown rice.
3. Add in the minced kale, and stir until greens are wilted.
4. Add a dash of salt. Stir and serve.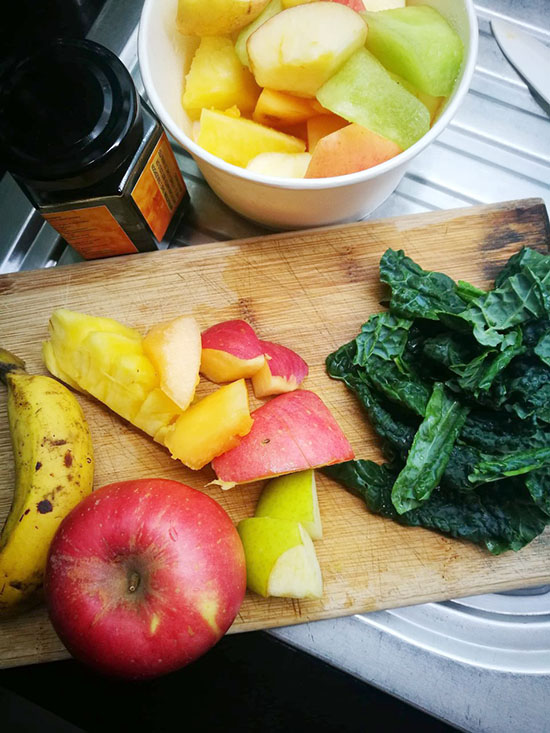 Banana power smoothie
Ingredients
Two ripe bananas
Other fruits in stock — it can be apples, avocadoes, oranges, melons, strawberries, pineapple, etc.
Kale (2 leaves) /spinach (5 to 8 leaves) - don't include the stems
1 bottle of Yakult
Milk, half a cup
Ice
Honey optional (Eric uses raw wild black honey)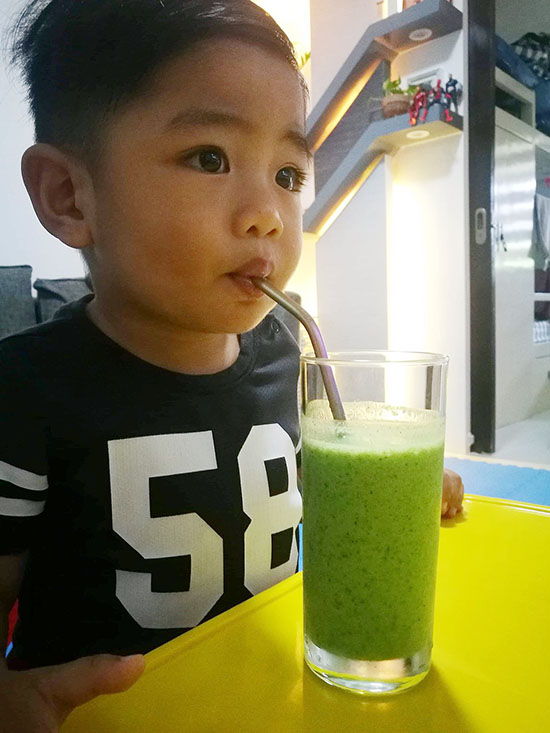 Mix all ingredients in a blender and blend until smooth (rough, tiny bits might make your child refuse it), and serve.
Note: Leftover smoothie can be frozen as popsicles. You can also reblend it frozen so it will have the consistency of a sherbet or ice cream, which you can then serve as an afternoon snack.