We won't be surprised if Luna Agoncillo becomes a food endorser one day.
Have you seen her dad Ryan Agoncillo's fishball post?
It featured a series of photos showing how excited she was to take the first bite only to realize, "Mainit pa."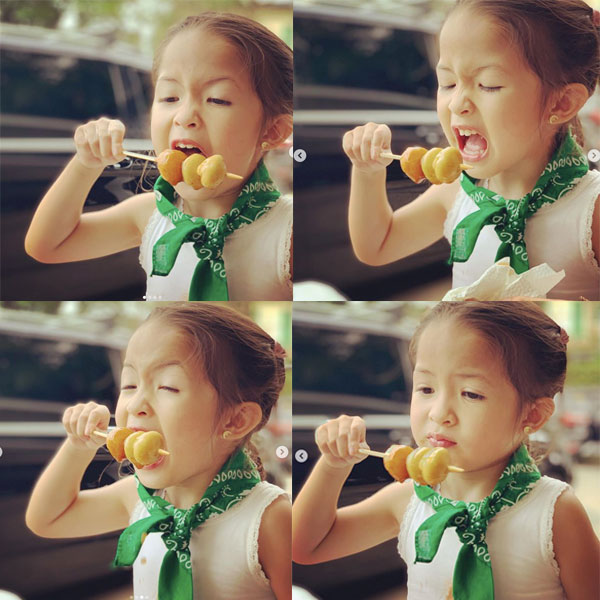 Host Bianca Gonzalez aptly described it as "too much cuteness."
Her Tita Gladys Reyes exclaimed, "Ganda gandang bata!"
It would seem that the little girl of Judy Ann Santos enjoys eating.
Here's how she greeted her Love Grown cereals.
Her mom's caption read, "Oh my bunny. you make monday mornings so exciting!"
She had the same enthusiam for baguette.
And please don't judge her if she likes noodles a lot.
Her mom wrote, "Huh!? Ako? Mahilig sa noodles!!??? D nga!!?"
She won't say no even to a bowl of malunggay and spinach noodles.
And she is definitely not scared of a huge turkey leg.
Oh, Luna, you make things quite uncomplicated: So long as there is food, life is good.