Chances are, you too can't get enough of crab sticks—whether they're made into creamy salad or wrapped in a fresh sushi roll.
They have the taste and consistency of crab meat, and are also light in the belly, but are actually made of surimi, a processed fish meat that is also called imitation crab.
If these cold, chewy sticks are made of real crab meat, they would not be priced as cheaply as they are being sold in the supermarkets.
They are usually priced at 1/3 the cost of actual crabs.
Processing fish meat into crab sticks was invented by Japanese scientists Y. Sugino and K. Osaki in 1975.
It starts with the fish flesh—either Alaskan Pollock or Pacific Whiting—being minced or deboned, then washed to remove its fats, inorganic salts, and some protein.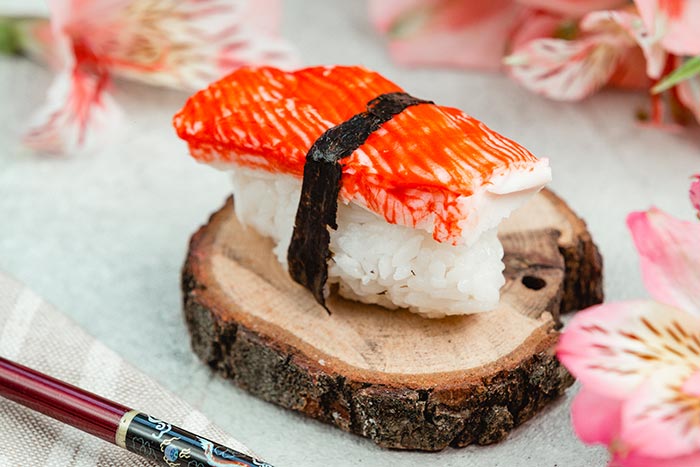 After the fish flesh has been thoroughly refined, it is then mixed with other ingredients such as starch, salt, egg white, colorings, and a small amount of crab extract to make it flavorful, as described in the website madehow.com

In the last step, the thick surimi paste is formed into sheets 10 inches wide and 0.05 inch thick, then cooked to become the orange rectangular sticks you would see chilled in grocery freezers or served with your moist sashimi.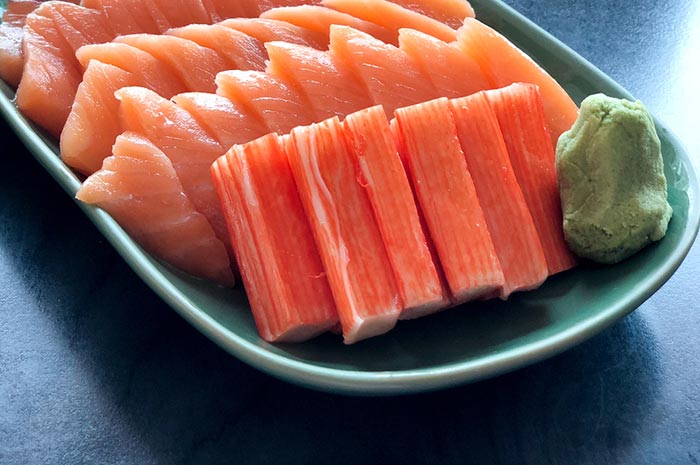 ARE CRAB STICKS HEALTHY?
When it comes to nutrition, Healthline states that the calories in crab sticks are mostly from carbohydrates, while those in crab meat are mostly from protein.
And because some of the nutrients are rinsed off during surimi processing, crab sticks do not have the levels of vitamins and minerals, such as vitamin B12, zinc, selenium, and omega-3 fatty acids, that are present in real crab meat.
Since they are classified as highly processed foods, crab sticks are not recommended for daily consumption.
But having kani salad once in a while will always be a good treat.