Most mommies are the queens of their kitchens.
But when they're super busy, they tend to forget what's healthy and just settle for what's easy to prepare.
Guilty?
In an interview with PEP.ph (Philippine Entertainment Portal), Chef Sau del Rosario said he also noticed this tendency of some moms.
"Madalas ang moms ang kunsintidor sa kitchen.
"Sometimes they cook yung mga fry food or, 'Anak, anong gusto mong pagkain, french fries or burger?'
"Iyan ang mga prone ang moms dahil madali sa kanila."
But as most health buffs would say, fried food is not good for the health in a number of ways.
According to the research of Harvard School of Public Health's Department of Nutrition, it can increase the risk of diabetes and a heart disease.
"They found that people who ate fried food at least once per week had a greater risk of both type 2 diabetes and heart disease, and that the risk increased as the frequency of fried food consumption increased."
Chef Sau also underlined, "Prone ang mga Pinoy sometimes would settle kung ano ang madali sa kanila, nakakalimutan nila yung depth ng food.
"'Okay, I'll just put some toyo and vinegar, adobo na.'"
Meanwhile, here's his version of Adobo. The color is not too dark, and it doesn't look oily.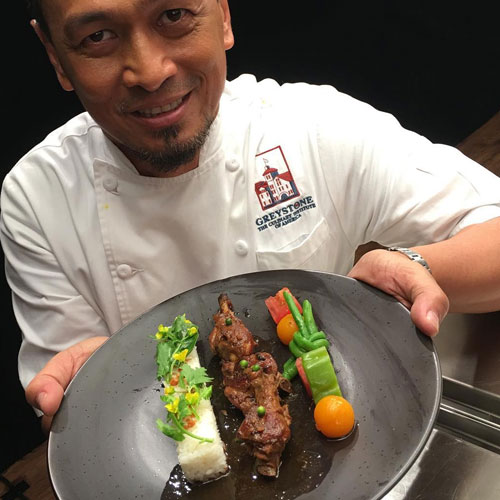 The celebrity chef also emphasized the importance of planning every meal and cooking.
"You know, cooking is love.
"You really have to spend time cooking because that's a very important value to a child."