OPM icon Claire dela Fuente has been a restaurateur for as long as she has been a musical artist.
The industry veteran owns many restaurants, but her latest contribution to the local food scene proves that family is the guiding light behind every venture.
Last November 23, Claire's eldest son Chef Gigo de Guzman invited the media to his first restaurant, The Noodle Studio, at the Ayala Malls along Meralco Avenue in Pasig.
Claire dela Fuente and son Chef Gigo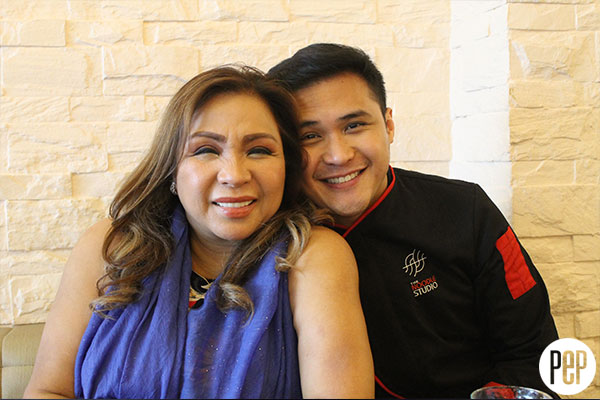 The Noodle Studio is Chef Gigo's brainchild, and he is determined to reintroduce the vast and diverse Asian noodles dishes to Pinoys.
"There's not much of something like this concept—a place where you can gather all the noodles around Asia," the 31-year-old executive chef said.
"I hope I don't sound bias, but with pasta, some of [the dishes] closely resemble each other.
"Tomato or cream or aglio olio, that's basically the only difference.
"We have so many different pasta places that serve different types of pasta, but the original pasta was the noodle."
Mie Goreng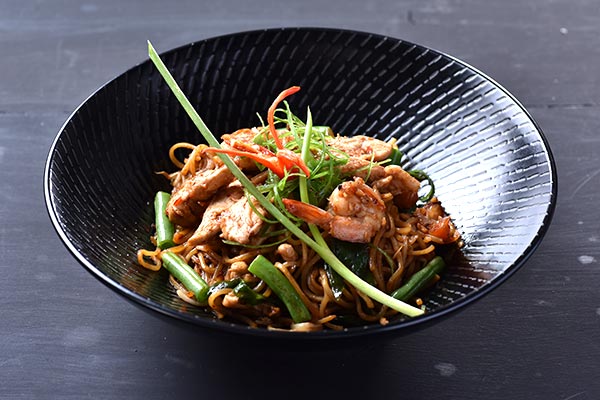 Chef Gigo fervently pointed out that Asians have not been given the credit they deserve for our noodles dishes.
He expounded, "The beauty of Asian noodle is that there's always a different flavor, always something for someone.
"If you're a fan of something sweet or something savory or something spicy, there's always something for you.
"So, I thought it was unfair [that Asian noodles] were underrepresented, underappreciated here in Manila, in general.
"So, I said, 'Why not gather it all, if possible, into one place?'
"Why not just merge it all together?"
Claire dela Fuente with sons Miguel (left) and Gigo (right)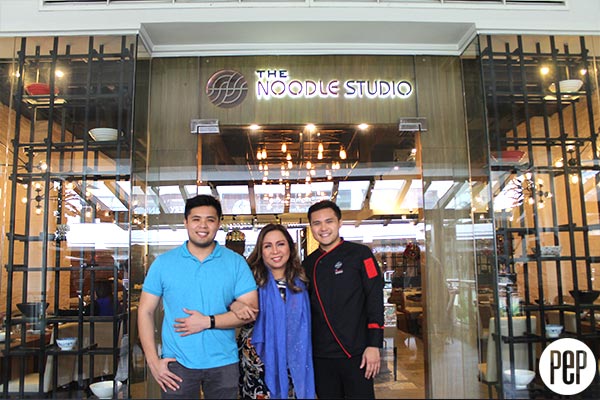 FOR THE LOVE OF NOODLES. Chef Gigo took his mission to champion Asian noodles to heart.
He spent five years curating his menu for his dream noodle hub, starting with choosing the noodles dish that would best represent our Asian neighbors.
"We picked up the well-known dishes from around Asia, and then we started tasting them. We started manufacturing them."
For his menu, Chef Gigo has made certain it highlights the Asian cuisine's diversity in taste.
At present, the restaurant offers stir-fry classics such as Thailand's Pad Thai, Indonesia's Mie Goreng, and Japan's Yakisoba.
Pad Thai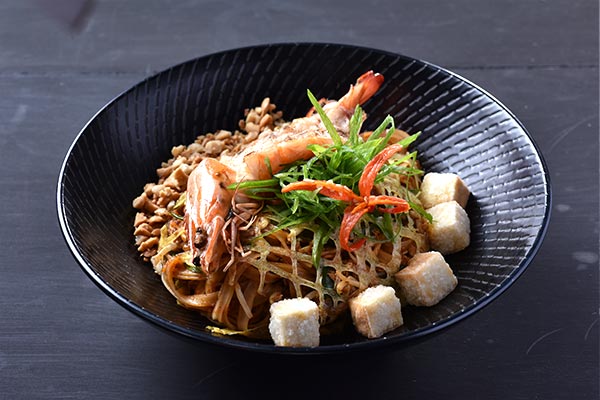 There are also soup noodle dishes as such Singapore's Laksa Lemak, China's Chicken Noodle Soup, and Thailand's Tom Yam Nam Khon.
Laksa Lemak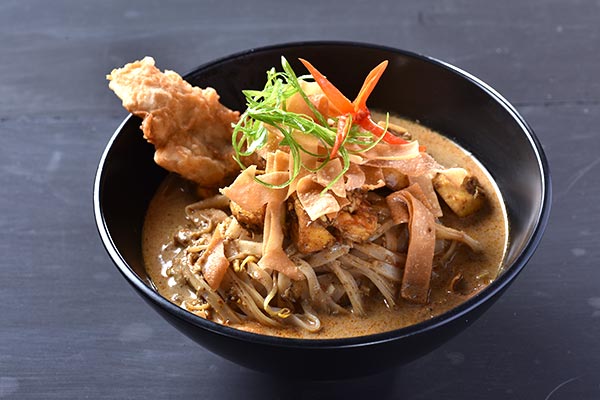 The menu, in fact, is a list of the family's favorite noodles dishes.
"I'm very biased!" Chef Gigo said in jest.
"It's all my favorites... how can you serve something that you, yourself, wouldn't like?
"Everything in the menu is something I would actually eat."
Our own recommendation? Try Claire's Pancit Canton.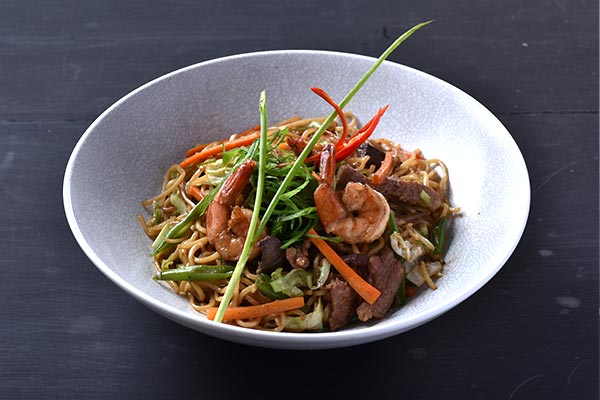 REMEMBERING HIS FATHER. Why did he choose to highlight noodles? This question begged to be asked as Chef Gigo passionately talked about his restaurant's mission.
The answer was simple: Family.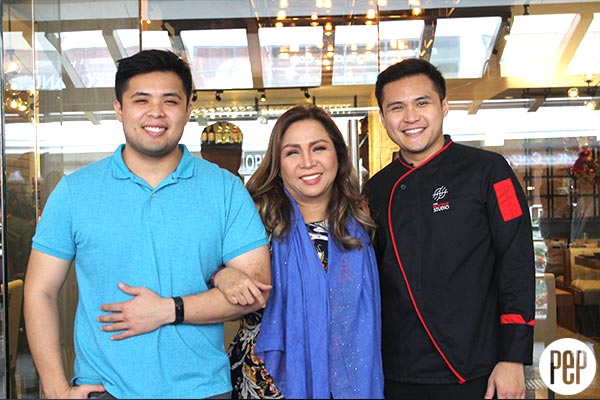 Chef Gigo said, "... from childhood actually. Pancit canton ng nanay ko, beef brisket…"
Beef Brisket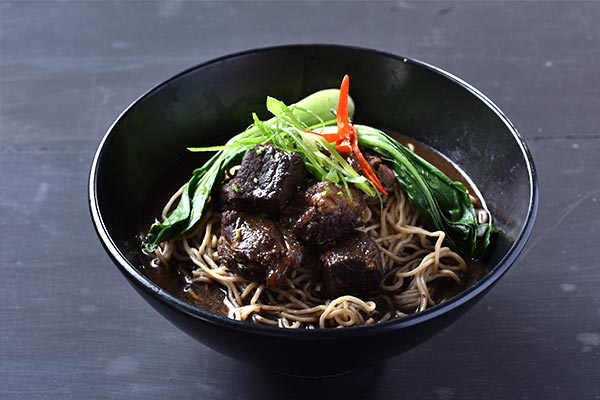 It was also about honoring the memory of his late father, Moises de Guzman, who succumbed to cancer 11 years ago.
"He was really an affectionate father.
"So, in a small way, this restaurant is keeping his memory."
Chef Gigo's love for noodles began stemmed from his dad's love for it.
"My favorite memories of him—even growing up as a kid—was us eating noodles.
"He introduced me to noodles and my best memory I have of him—he always does this—he would always order two portions.
"One for him, one for me.
"He'll taste a bit lang, and then get all his noodles, and transfer to my bowl.
"Kasi alam niya paborito ko talaga noodles.
"So, that's how I grew up.
"That's why noodles always have a special place in my heart."