Sous vide is a method that involves immersing vacuum-sealed food in water at low temperatures for long hours, before finishing it in the pan or on the grill.
When done right with meat, this results in juicy and tender steaks, pork chops, and other dishes.
Searing is another method in which the surface of the food is cooked on high heat to achieve grill marks and a caramelized crust.
These two cooking concepts combine at Seared, a restaurant and lounge on Julia Vargas Avenue which has been serving juicy and flavorful steaks since December 2016.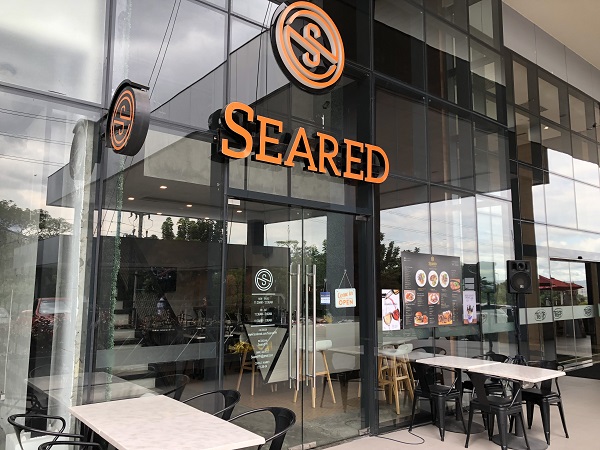 "It's fusion so it's not really focused on one single cuisine," Chef Dinggoy San Juan told PEP.ph (Philippine Entertainment Portal) about Seared's menu. "Mix siya of western cuisines. But our specialty is sous-vide [dishes]."
Found at Ortigas Technopoint, Seared serves reasonably-priced dishes using methods mostly found in fine dining restaurants and hotels.
"Our main goal was to offer high quality dishes at an affordable price and hefty serving," said Kriska Joaquin Lim, one of the restaurant's co-owners and the one in charge of the restaurant's business plans.
At the moment, there are two other partners active in Seared's day-to-day management: CEO and President Malcolm Tiu Lim (of the canning company Mega Global Corporation), and Treasurer Derwin Ang.
The partners vote on decisions, and were very hands on during the restaurant's conception.
Asked about their location's advantage, Kriska said, "Ortigas provides a more diverse clientele. There are a lot of opportunities."
Indeed, being located in one of the metro's business districts, with a sports venue in the same building, Seared attracts the yuppies and athletes, all looking for a place to wind down and relax.
During the day, Seared is also a great venue for business meetings. Residents living around the area can even host small events at the restaurant.
Seared's interiors, done with the help of interior designer Samantha Reyes, are cozy and Instagram-friendly without overwhelming your senses.
The first floor is perfect for power lunches or leisurely gabfests. A long counter with stools and electrical outlets are for those looking to get work done while enjoying a good bite to eat.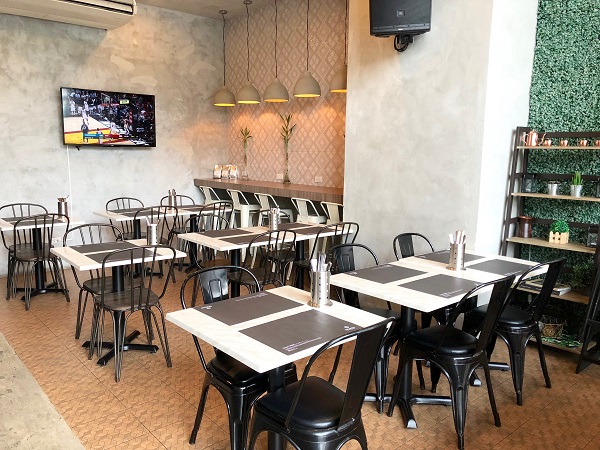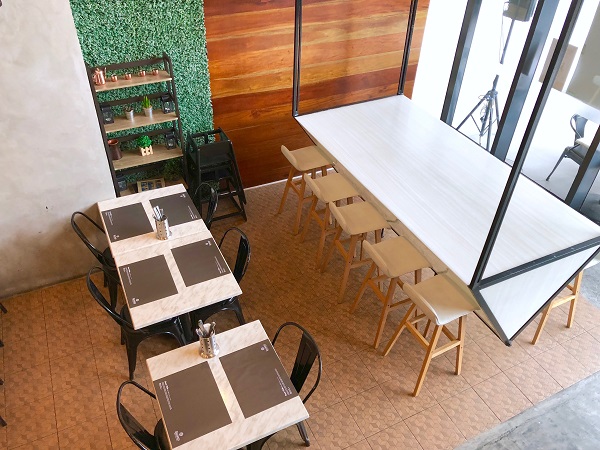 The bar and lounge areas on the second floor provide a more intimate and relaxing vibe.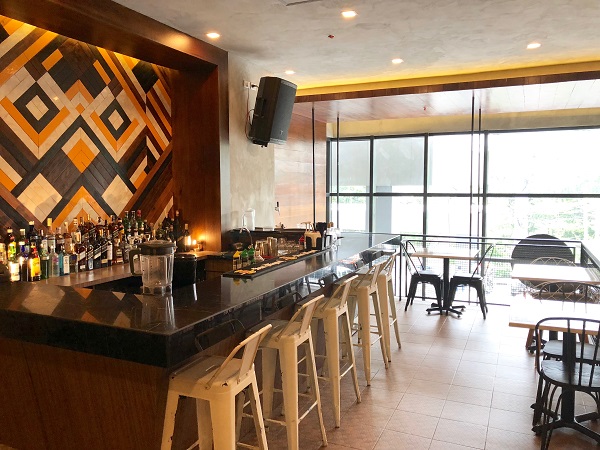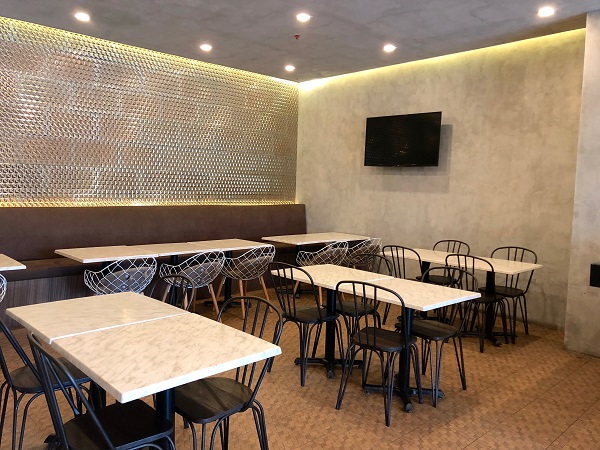 Start your meal with the Cowabunga (PHP265), bite-sized taco cups filled with wagyu beef chili, homemade bechamel sauce, bell peppers, and chopped tomatoes. This appetizer has the right mix of flavors also perfect as bar chow.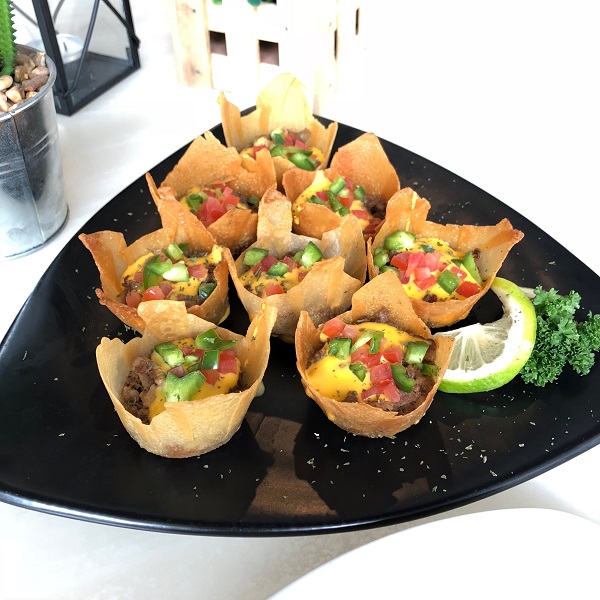 For a bigger party, opt for their Muchos Nachos (PHP445), a huge pile of barbecue flavored nachos topped with their homemade bechamel, wagyu beef chili, bleu cheese dressing, tomatoes, black olives, and jalapeno for the extra kick.
Don't forget to order from their signature sous-vide meats.
Choose among the BBQ Baby Back Ribs (PHP399), the marbled wagyu beef brisket called Hannibal (PHP455), or the A Chops (PHP385, in photo), served tender and with their juices retained. All orders come with two side dishes of your choice.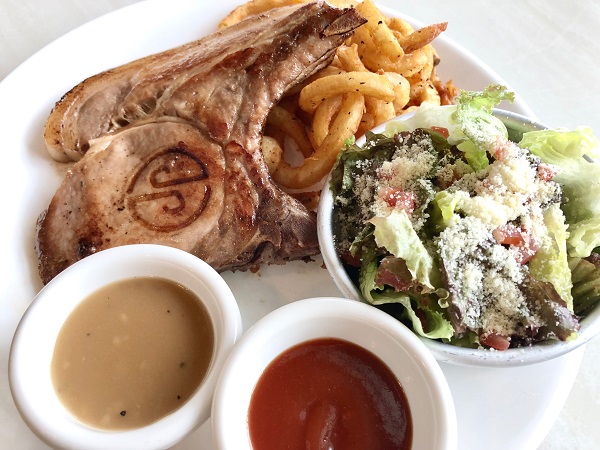 If you and your company are up for it, take on the protein platter Godfather (PHP1,685), which includes A Chops, Hannibal, Hamilton (country style fried chicken), and 2 servings of BBQ Baby Back Ribs, with a side of curly fries fried in Wagyu fat.
All their steak offerings are Wagyu beef.
Indulge in Mr. Porter (PHP3,100), their 18-ounce version of the porterhouse; the Bronco (PHP2,900), 18-ounce T-bone; or The Patron (PHP3,300), 16 ounces of ribeye.
All steaks come with sauteed asparagus and garlic cloves, and two side dishes of your choice.
Save room for dessert because you will not be disappointed.
The Skillet S'mores (PHP150, in photo), is a decadent dish to share. The addition of peanut butter to the marshmallow-dark chocolate-graham cracker combo makes it a hit.
Cipriano's Sansrival is also available at Seared.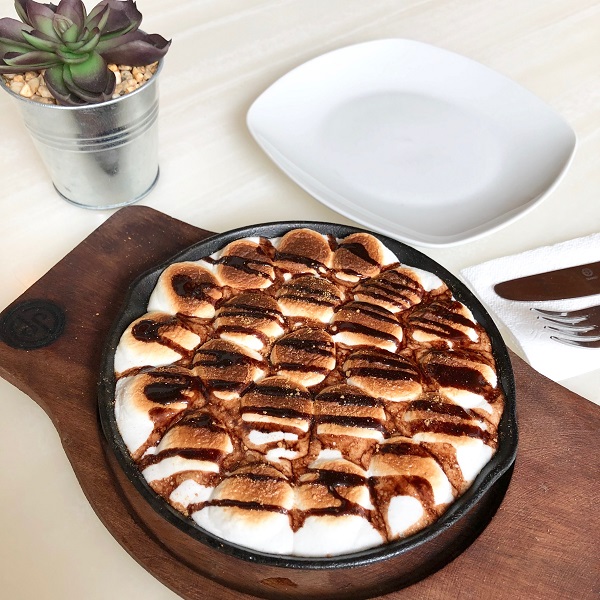 Pair your meals with one of their signature mocktails (PHP135), in different fruit combinations perfect to cool down in this summer heat.
A consultant was hired to craft these non-alcoholic drinks. The Casi (in photo) is one of their bestsellers, a mix of mango, pineapple, and passion fruit.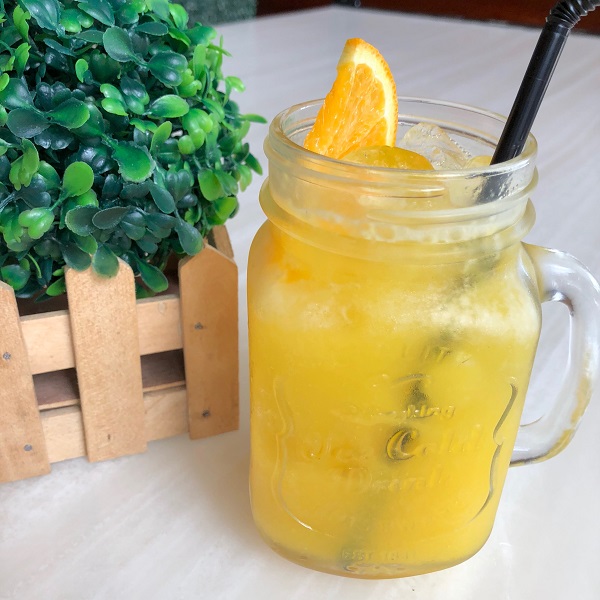 For Happy Hour, Seared offers beer bucket promos, and has a new bar chow menu that includes fried skinny belly, calamares, gambas al ajillo, and chili chicharon among others.
Seared is at Unit 9, GF of Ortigas Technopoint Building along Julia Vargas Avenue, Quezon City.
Operating hours are from 11:30 a.m. to 1:00 a.m. from Sundays to Thursdays, and 11:30 a.m. to 2:00 a.m. on Fridays and Saturdays.
For inquiries and reservations, you may call +6327212654. Find them on Facebook and Instagram.