Being showbiz A-listers, Dingdong Dantes and Marian Rivera can be considered as one of the country's busiest couples.
However, they don't let their hectic lifestyle get in the way of their real-life partnership as husband and wife and parents to beautiful baby Zia.
For your own #relationshipgoals, let DongYan give you some practical ideas for bonding with your spouse despite having busy schedules.
Try out each other's hobbies
It's a known fact that Dingdong is a big bike fan, and Marian doesn't mind accompanying him on some of his biking adventures. If you're able to enjoy or try the stuff that he or she likes, that show of support would mean so much for your spouse.
Explore new places (and camera angles) together
Travel is a fun way to explore new destinations while strengthening your relationship with your spouse. Dingdong and Marian are often out and about, exploring new places and playing around with their smartphone cameras to the delight of their most dedicated Instagram fans. Like DongYan, document your date and get creative with your own Instagram post.
Get physically fit together
Looking at Marian's ultra hot bikini photos post-pregnancy, you'll be hard-pressed to believe that baby Zia actually resided in her tummy for nine months. Dingdong and Marian both epitomize #fitnessgoals by doing fun physical activities, such as swimming, together. If you want to get fit, you don't have to be alone; your spouse can be your own exercise buddy.
Team up and share parenting duties with your spouse
Raising a kid and earning a living take a lot of work, but you can lighten the load by doing these together with your spouse. Dingdong and Marian help their child explore and have some fun outdoors by taking her to lots of trips. They also take turns watching over her whenever the other has some work to do.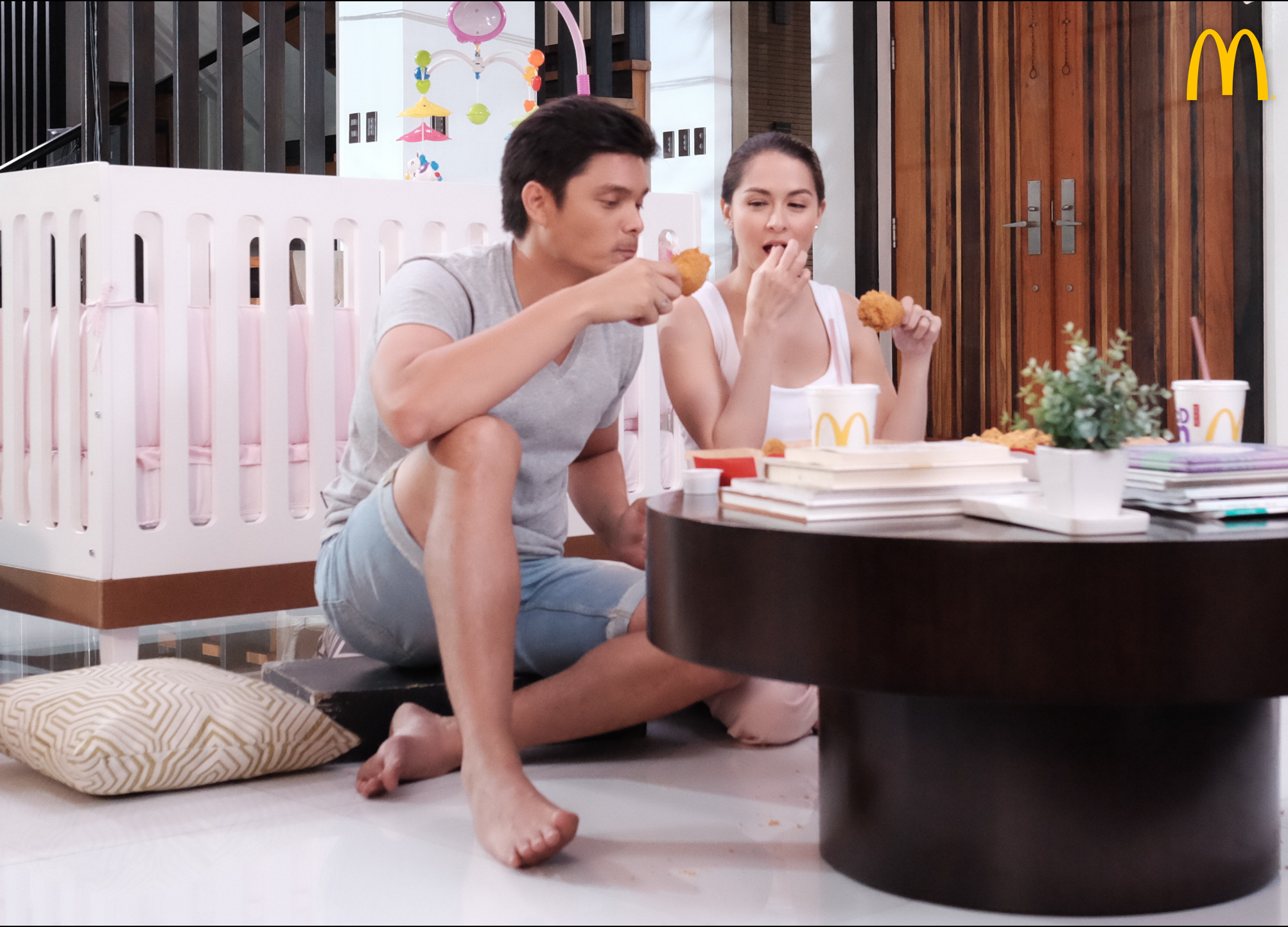 Hang out at home together
On a budget? You don't always have to go out in order to bond with your spouse. You can just relax at home in your comfy pambahay as you wait for your meal to be delivered. This can be as simple but as yummy as the new and improved Chicken McDo. It's marinated, breaded, and fried to golden perfection—definitely juicier and tastier with just the right crunch.
Like Dingdong and Marian, you can also try Chicken McDo anytime at McDonald's stores nationwide. You can also avail of it via Drive-Thru or McDelivery (86-2-36, www.mcdelivery.com.ph, or the McDo PH app).
Website
https://goo.gl/n0cAhi
Read the story? Tell us what you think!
How and where can I get this?