Celebrities raised their glasses to the World Gin Day kickoff last June 7 at Green Sun Hotel in Makati City as Ginebra San Miguel (GSM) brought together the #OneGinNation in celebrating the worldwide event.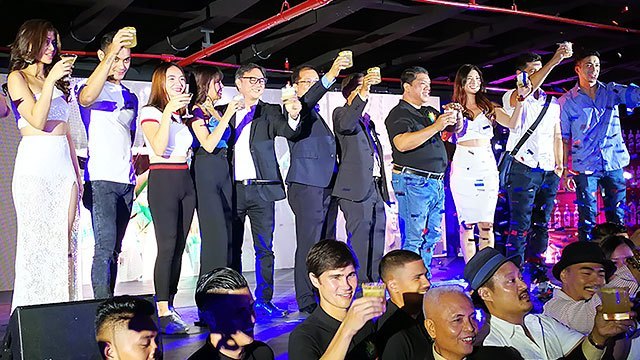 Gab Valenciano, Sam Ajdani, Angel Dei Peralta, Vince Vandorpe, Chelsea Robato, and Christian Busby were some of the celebrities who enjoyed free-flowing gin-based cocktails at the party.
Also present was the Davao Aguilas football team, led by Phil Younghusband, the captain and forward. His brother and fellow forward James Younghusband was also there, along with defender James Hall and midfielders Matthew Hartmann, Adam Tull, and Jorrel Aristorenas.
They tried signature concoctions made by rock-star mixologists Kalel Demetrio of Agimat Bar, Icy Mariñas of Drink Manila, and Enzo Lim of NYC. 
Chef Rolando Laudico supplied the pulutan with his own spin on gin-infused food, like Nilasing na Sisig, Chicken Ginasal Wrap, and Spicy Tuna Gin-alaw.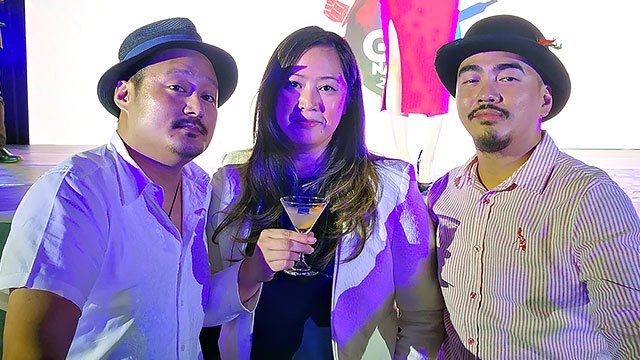 GIN-BASED DRINKS. Gab Valenciano loves the mix Mariñas. It uses Cebu mangoes, Ormoc pineapples, and Bacolod peanut kisses. "I was actually not a gin person," Gab says, recounting a traumatic introduction to the drink when he was young. However, he has since been converted: "It's so nice to see that there are so many types that you can do with it."
Mr. World Philippines 2016 Sam Ajdani, on the other hand, loves the Samal Beach Cocktail by Lim. A spin on the familiar gin-pomelo drink, Lim's concoction makes use of the famous Davao pomelos.
Vlogger couple Christian Busby and Chelsea Robato love the Quatro Katipunero Sour, a concoction by Agimat Bar's Kalel Demetrio.
"Like gin in the UK, GSM is very smooth-tasting," Christian points out. "The Philippine one's quality is just as good to me, personally."
Chelsea was very happy with fragrant aroma and taste of her drink: "The texture is so good."
Vlogger Angel Dei Peralta says her go-to drink is gin. "You don't have any hangover the next day," she says. "That's what I love about it."
"Gin is a very versatile spirit. You can pretty much mix it with anything," says Mariñas. 
For her signature drink, the In It To Gin-It, she used basil to bring together the flavors of her concoction. "The flavors that came with that gin (GSM Blue) really go together with tropical fruits."
GIN AND PULUTAN. When it comes to cooking with gin, Chef Laudico says, "It is a very aromatic hard liquor so you want to pair it with strong flavors.
"The Quatro Kantos is the strongest variant, so I paired it with sisig." His take on the classic pulutan dish is topped with gin-infused garlic aioli.
GINEBRA AND HERITAGE. According to Giselle Villanueva, assistant brand manager of GSM Premium and Spirits, Ginebra wants to celebrate the Philippines by honoring different regions in the country.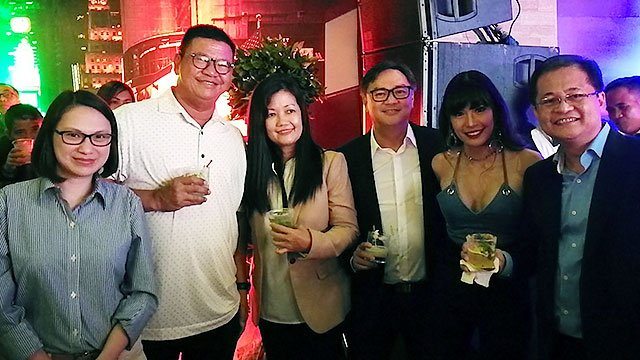 "We want to stay true to our roots and heritage by highlighting all local talents, from our mixologists to the ingredients used in the Mixologist Showdown," Villanueva explains.
The Mixologist Showdown had six top bartenders from different hotels in the country whip up signature gin-based cocktails using local ingredients.
WORLD GIN DAY. World Gin Day officially starts on June 9.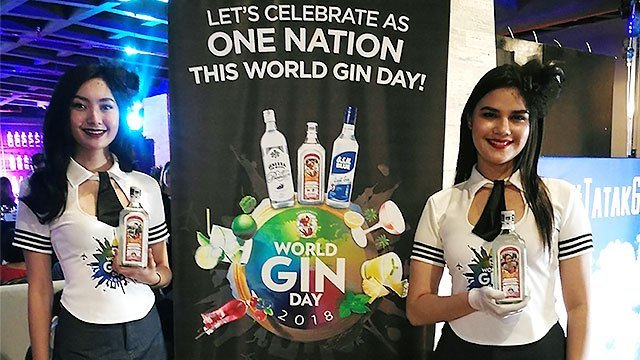 Originally founded in 2009 by British blogger Neil Houston and celebrated in 50 countries, the worldwide event encourages people to enjoy their favorite gin-based drinks with their friends, family, and the rest of the world.
For more information about World Gin Day and Ginebra, check out the GSM website or visit their Facebook page.
Website
https://goo.gl/92nTh8
Read the story? Tell us what you think!
How and where can I get this?