Madalas bang namamanhid, nangangalay, o nag-iinit ang iyong mga kamay at paa?
Madalas ka bang makaramdam ng unusual tingling sensation, na parang tinutusok ng maraming karayom?
Bago mo isiping simpleng pamimintig o pangangalay lamang ito, magpa-check up ka.
Baka kasi meron kang peripheral neuropathy, a disease that arises when your nerves are damaged by toxins, physical trauma, diabetes, genetics, and Vitamin B deficiency.
Ilan sa mga kumplikasyon ng karamdamang ito ay burns, skin trauma, at infections.
And to help you determine if you have neuropathy, Dr. Digna Almeida, Medical Affairs Expert and Leader at Procter & Gamble Philippines (P&G) breaks down the nitty-gritty of this disease at the P&G Neurobion event held on August 29, 2019 in Eastwood Mall, Quezon City.
Narito ang mga dapat mong malaman.
WHAT CAUSES NEUROPATHY?
One of the most common causes of neuropathy is exposure to toxins.
Kasama rito ang mga products that we take in by mouth, gaya ng alcoholic beverages and cigarettes.
Dr. Almedia explains, "One [cause] is exposure to toxins.
"Now with our lifestyle, we commonly indulge in alcohol, smoking, and other chemical exposure. So these are toxins that can damage our nerves."
Industrial chemicals and heavy metals like lead and mercury are also included on the list.
Besides toxins, diabetes mellitus or type 2 diabetes can also cause neuropathy.
"We have to highlight this because this is a very, very common cause of neuropathy," says Dr. Almedia.
"Among diabetics, the premise of neuropathy can go as high as thirty to sixty percent.".
So kung ikaw ay may diabetes, you are more likely to develop neuropathy dahil sa madalas na uncontrolled o mataas na blood sugar.
Another cause of neuropathy is physical trauma or pressure on the nerves.
According to Dr. Almeida, you can acquire these from repetitive moments while playing sports or doing your simple every-day tasks.
Aniya, "Physical trauma is about repetitive movements. For example, you are a tennis player or you work with your laptop or your computers or even sometimes when you wash the dishes."
Physical injuries from vehicular accidents or sports and even prolonged irregular poses during your daily commute can cause physical trauma that can lead to neuropathy.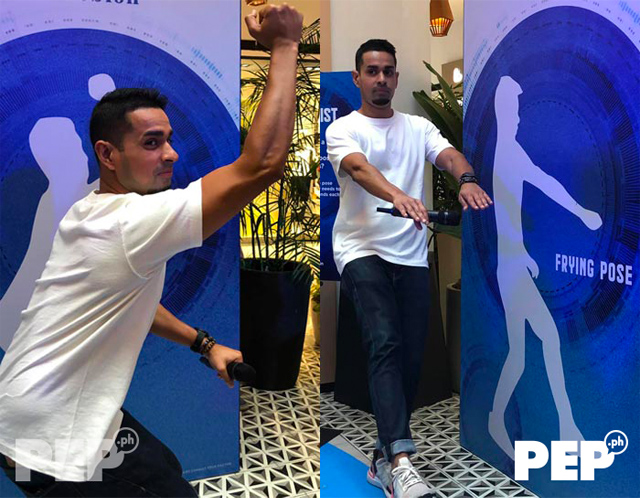 Ang iba pang puwedeng sanhi ng sakit na ito ay medications, especially anti-tuberculosis or chemotherapy for cancer patients, pati na rin lack of Vitamin B, E, and niacin.
Ayon sa mayoclinic.com, maaari ring magdulot ng neuropathy ang mga autoimmune diseases gaya ng lupus, viral or bacterial infections gaya ng shingles or HIV, tumors, inherited disorders, bone marrow disorders, at iba pang diseases gaya ng kidney disease, liver disease, connective tissue disorders, at hypothyroidism.
Dr. Almedia also states that neuropathy can also be idiopathic, meaning, puwede mong makuha ang disorder na ito nang hindi mo nalalaman kung saan ito nanggaling.
Aniya, "What do you mean by idiopathic? We don't know. It's unknown.
"So sometimes you have nerve damage, but you cannot identify what is causing the nerve damage."
WHAT ARE THE SIGNS OF NEUROPATHY?
Kumpara sa ibang sakit, hindi madaling ma-detect if you have neuropathy because for some, the symptoms can be considered normal.
But according to Dr. Almeida, it shouldn't be left untreated.
So paano mo malalaman kung mayroon kang neuropathy or nerve disorder?
Sabi ng doktora, "We can feel burning sensations in the feet. Iyong para bang mainit iyong paa lang natin.
"So it's just the feet. It's not all over the body."
Another symptom is feeling unusually hot or cold when, in fact, the temperature of your surroundings is not.
Sabi ni Dr. Almeida, ang tawag daw dito ay "changes in temperature sensation."
Aniya, "Iyong isa mainit, [pero] iyong [isang tao] naman normal."
Tingling sensation in your hands and feet is also a sign that you have neuropathy.
"Feeling of ants crawling," Dr. Almedia explains.
"So parang may mga gumagapang pero wala naman. So nakakapraning."
Nakakaranas ka rin ng numbness o minsan, pakiramdam mo nakasuot ka ng gloves kahit hindi naman.
It would then give you a hard time accomplishing tasks, such as pouring milk into an empty glass.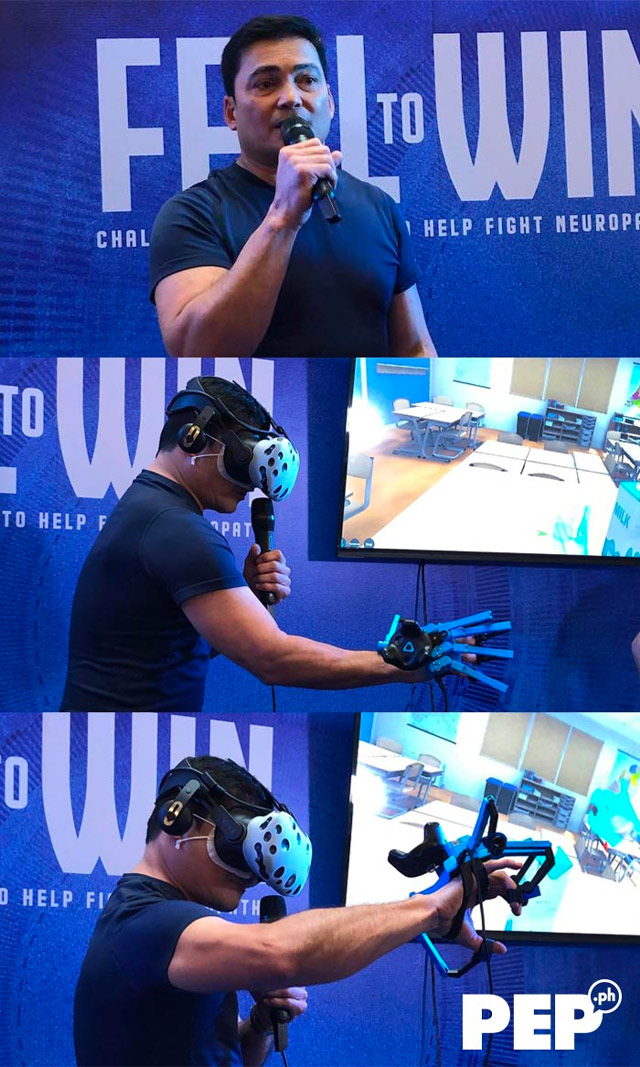 Pangangawit o pangangalay, skin inflammation, cardiovascular problems, confusion, and depression are also signs of neuropathy.
"And then hypersensitivity," Dr. Almedia adds. "This is [in] the more advanced stage of neuropathy.
"So for some, when you touch someone, it's just normal. Pero ikaw, kapag na-touch ka, super sensitive.
"Even the sensation of blanket, di ba dapat hindi tayo nasasaktan?
"Pero sila, advanced stages, iba-blanket mo lang, sakit na sakit na sila."
WHAT ARE THE COMPLICATIONS OF NEUROPATHY?
Delikado ang magkaroon ng neuropathy kasi puwede kang basta-basta matumba na lang.
It can make you weak and lose your sensation. Because of that, magkakaroon ka ng tendency to fall or lose balance most of the time.
And since you feel numbness, you will more likely be prone to burns, skin injuries or traumas, and infections, too.
HOW DO YOU TREAT NEUROPATHY?
Sabi ni Dr. Almeida, you should address neuropathy as early as possible "because otherwise, if there is 50 percent damage, then that already would not be treatable."
She stresses, 'So ibig sabihin, we need to have early diagnosis in order to be treated."
How should you treat neuropathy?
Unang-una, Dr. Almeida recommends living a healthy lifestyle that includes avoiding smoking cigarettes and drinking too much alcohol.
"We maintain a healthy lifestyle and regular exercise. We have to have a balanced diet.
"As I said earlier, [avoid] iyong alchohol, smoking. Eat nutritious food. Have sufficient time to rest.
"This applies to everyone kasi ako, kapag nakakatulog ng less than six hours, hindi ako nagiging productive. I'm not functioning well.
"So have six to eight hours of sleep a day."
Aside from maintaining a well-nourished lifestyle, it is important to have your daily intake of neurotopic vitamins B1, B6, and B12
She details, "So why do we call it neurotopic? Because they have an affinity and influence in the nervous tissue, they can protect the nerves and nourish the nerves.
"B1 we call it thiamine. It strengthens the nerves because it provides energy to the nerve cells. It plays a role in the nerve impulse by keeping the nerve protein healthy.
"And then you have B6. B6 plays a role in the catabolism of carbohydrates and proteins.
"Very important function of this, it helps form fats and proteins that help in neurotransmitter [the body's chemical messengers].
"For B12 or cobalamin, it protects the nerve cells and restores damaged nerves."
Dr. Almedia recommends that you take these B1, B6, and B12 altogether, as "the combination of all these makes it more effective."
Dr. Almedia also suggests eating meat, vegetables, whole grains, nuts, legumes, brown rice, and whole-grain cereals are they are rich in vitamin B1 and B6.
To those who are diabetics, "...it's important to control your blood sugar kasi from there, it will trickle.
"And if your blood sugar is not controlled, then you have your complications. There's a lot of complications and one of them is neuropathy."
Mayoclinic.com also suggests physical therapy to treat this sickness: "If you have muscle weakness, physical therapy can help improve your movements.
"You may also need hand or foot braces, a cane, a walker, or a wheelchair."