I have battled obesity for 11 years. I lose weight then gain it back. It's either I overeat or don't eat at all.
And though I have always been passionate about everything I do, including physical activities, reaching my goal had always been a struggle.
It's not even because I don't have the discipline to stay fit.
Growing up, I had pulmonary problems resulting in never-ending trips to the hospital and alternating weight loss and weight gain. When I reached the age of eight, that was when the fluctuation stopped. And I was remarkably fat.
I wouldn't be telling the truth if I told you that passion wasn't once attached to my desire of becoming skinny. I cringe at the word now, but for most of my life, becoming thin was everything.
Partly because of familial and societal pressure, I grew up with the notion that skinny was synonymous to beautiful.
Back then, I truly believed that skinny was the definition of confidence.
Half of my life, I was body-shamed, mostly by my own family.
I got to eat what I wanted but, at the end of the day, I would end up feeling worse about myself. I would usually dodge criticisms and insults left and right.
When I reached high school, I decided to take a leap and joined the women's basketball team. Gradually, I attained my weight goal.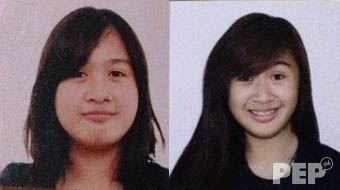 Until my gap year happened. I stopped schooling, went through anxiety and depression, and gained all the weight back.
It was my childhood all over again. Relatives were talking about how enormous and ugly I was just because I was fat. It came to a point when I started not to care about anything anymore.
THE DAY I CHANGED THE WAY I LOOK AT MYSELF
The first step to my journey had nothing to do with diet or workout. I did a rest of sorts—of my mindset, of my own perception of myself.
One morning, as I got up from bed and went on with my usual morning routine, I came across a mirror and got a good look of my reflection.
"Walang-wala ka na sa sarili mo. Hindi na ikaw ito," I muttered in silence.
I weighed 91 kilograms or 200 pounds. I was 26 kilograms or 57.2 pounds overweight. I missed my old carefree and confident self. Going through that process pushed me to my limit.
I suddenly had that intense yearning to be fit again.
Mentally, I decided to prepare myself and set a goal.
Emotionally, I had to be tougher. I had to have the heart and guts to achieve what I wanted.
Physically, I had to be dedicated.
Being fit isn't just about working out and eating less. It's also about being healthy inside. Cliché as it may sound, believing that nothing can be sexier than a healthy soul made me less harsh on myself.
"Start today. Wag nang ipagbukas kung kaya naman today."
This line was from one of my favorite films, My Big Love, where the male lead Sam Milby battled obesity. This was and still is my mantra today.
THE DIET THAT WORKED FOR ME
I've been on a diet for most of my life.
I tried the less-rice method and stayed away from anything delicious.
I tried eating everything I wanted in moderation.
I tried depriving myself for six days and having a cheat day once a week.
Finally, after so many years, I found out what works best for me.
I started researching about meal plans, and came across a meal plan on Pinterest. I saw a lot of comments saying it was effective for them, so I gave it a go.
But take note: What works for me may not work for you since our bodies react differently to different diets, depending on genes and other health factors.
So, some people responded well to 1200-calorie-per-day, others responded better to having more freedom in planning their own diet programs.
This was my meal plan for the first month of my diet program. Look, I had a little reward before ending my day.
BREAKFAST
1 wheat bread with almond peanut butter spread
1 hard-boiled egg
1 glass of orange juice
LUNCH
Half cup of steamed vegetables
1 cup of steamed chicken
1/2 slice of wheat bread
DINNER
1 cup of steamed vegetables
1/2 cup of steamed chicken or fish fillet
1 scoop of vanilla ice cream
STRICTLY NO MEALS OR SNACKS IN BETWEEN.
I started seeing results after—one year. Yup, it turned out to be the slow-but-sure route.
But after countless times of trial and error, my biggest realization was: Diet goes beyond meal plans.
One, you have to be committed and consistent. Do not expect to lose weight right away.
Two, it's important to have control, but don't let yourself be tempted to pig out by holding yourself from eating.
Three, there is no "one size fits all" solution to a healthy weight loss. I'm lucky the meal plan worked for me, but don't get too disappointed and disheartened if its effect works faster for other people. It is best to consult a nutritionist or a dietician.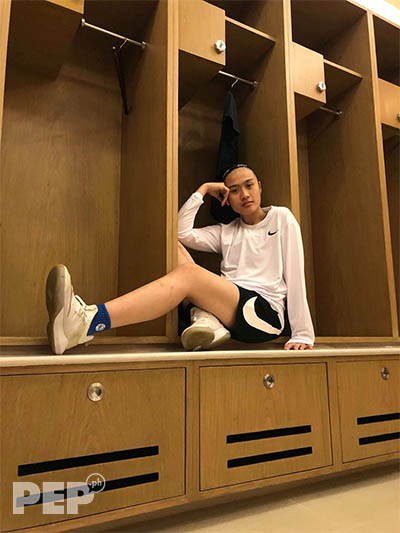 THE WORKOUT THAT HELPED ME SPEED UP THE FITNESS JOURNEY
To help me lose two kilograms or around four pounds per week, I did a workout plan—all of them high-intensity.
I jogged. I did something for my core. I played basketball. I also tried spinning.
Constant monitoring is also crucial, so I downloaded a calorie-count app. I would also weigh myself the moment I wake up. But it's also okay if you check your weight every end of the week instead of daily.
To keep you inspired, you can also have a #bodygoals photo saved on your phone to motivate and keep you going.
And as a proud affirmation of my fitness goal, from 200 pounds, I now weigh 126 pounds or 57 kilograms.
At 22, my body now is my most fit ever!
The big bonus: I can eat anything I want...in moderation, and I'm down to twice-a-week workout.